Antonio Giovinazzi believes it would be "a mistake" to try and go down a different path to Kimi Raikkonen when it comes to driving style.
Giovinazzi and Raikkonen form a new look for the newly-named Alfa Romeo Racing in 2019 and have quietly impressed as the first test draws to a close in Barcelona.
And Giovinazzi is planning to learn everything he possibly can from the 2007 World Champion.
"I think it will be just a mistake to do it a different way from him," said Giovinazzi when asked by Motorsport.com if he would adopt a different driving style to the Finn.
"Now my target is to work from him, just learn from him.
"The right thing for the team as well is to go in the same way, and also it's maybe better for myself to go in Kimi's way, and drive in Kimi's way.
"Just [to] make a lot easier also for the team."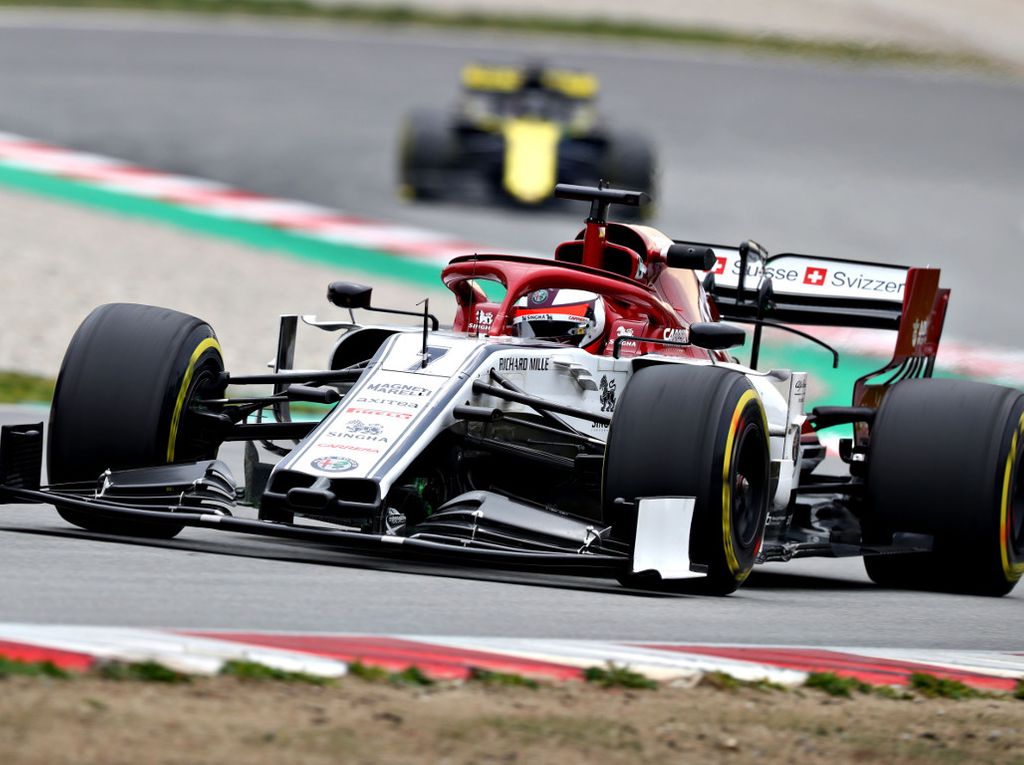 Giovinazzi had his first taste of Formula 1 action back in 2017 when stepping in for the injured Pascal Wehrlein for two races at Sauber, but said that he now has a completely different feeling as he prepares for the 2019 campaign.
"It's a different testing [experience] now," he added. "Finally I can work for me, for my car, and this is what I'm doing.
"I'm trying to take all the feedback, give to the team and try to work a lot with the team and with Kimi as well to build a good car.
"I followed Kimi's day [on Monday], we can do a really good job together.
"Kimi has a lot more experience than me, so I just need to listen to him and give my feedback."
Follow us on Twitter @Planet_F1 and like our Facebook page.