A not so Super Sunday for Ferrari
Ferrari may have locked out the front row at the Japanese GP, but for them race day soon unraveled.
Here is how Super Sunday unfolded in Japan…
Mercedes' dominance in Friday practice turned to nothing in qualifying as Ferrari fired up their engines and locked out the front row with Sebastian Vettel on pole.
Spot the link – North. South. Sebastian Vettel.

Answer – They're all on POLE! 💪

THAT'S HOW IT'S DONE 🤩 BRAVO!#essereFerrari 🔴 #Seb5 #JapaneseGP pic.twitter.com/Ytmf3Fys9V

— Scuderia Ferrari (@ScuderiaFerrari) October 13, 2019
The very green track and windy conditions in the aftermath of Typhoon Hagibis led to two early crashes in Q1. Robert Kubica was the first to find the barriers.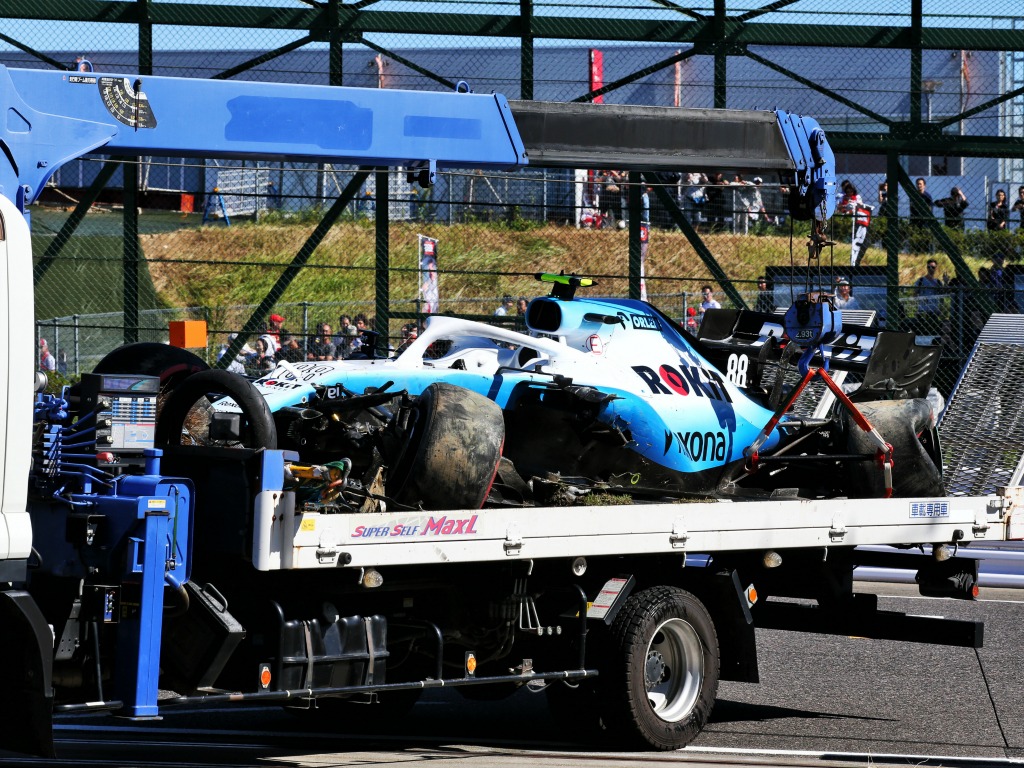 Haas' Romain Grosjean  Kevin Magnussen followed…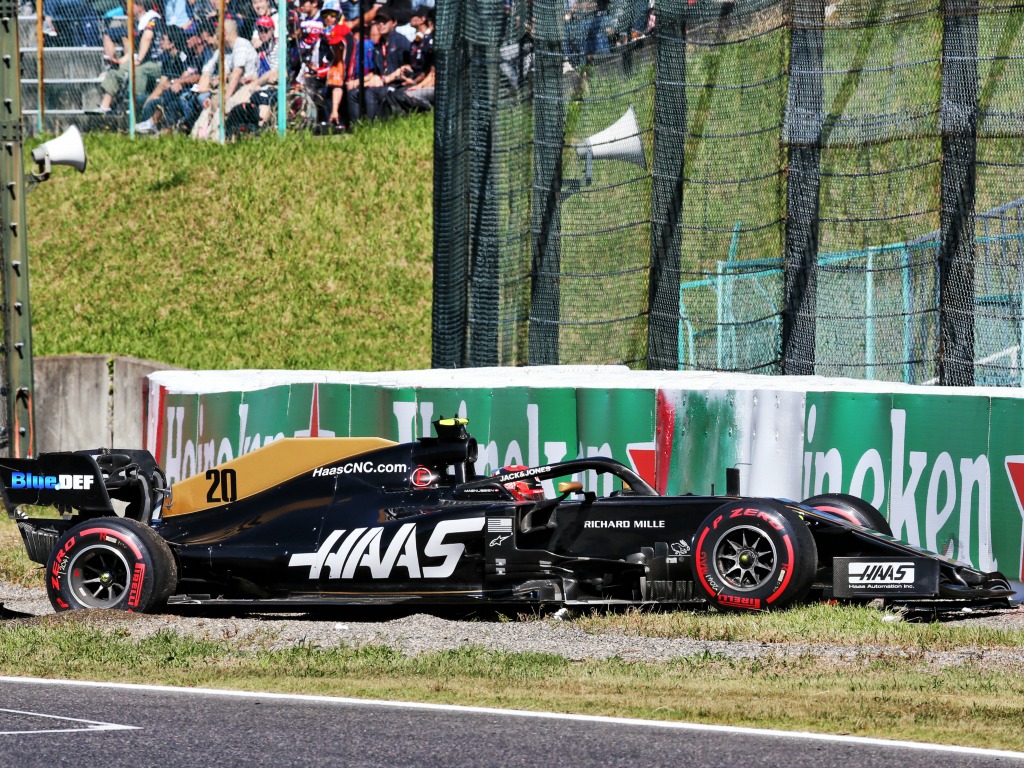 It was an awful race start for Ferrari as Valtteri Bottas took P1 from Vettel off the line.
Charles Leclerc made contact with Max Verstappen which left him with front wing damage, while Verstappen went spinning to the back.
⏪ to Lap 1

The collision between Verstappen and Leclerc is now under investigation by race stewards#JapaneseGP 🇯🇵 #F1 pic.twitter.com/Vebw6blQOn

— Formula 1 (@F1) October 13, 2019
After initially ignoring Ferrari's orders to pit, Leclerc would finally give in on Lap 4, now armed with only one wing mirror after the other fell off.
Charles Leclerc: "It doesn't feel right, but just letting you know."

Engineer: "We'll check the data… everything is fine."

*Looks at the below photo 😲 #bbcf1 #F1 #JapaneseGP pic.twitter.com/XFsRsAG3Ga

— BBCF1 (@bbcf1) October 13, 2019
Verstappen, down in P17, would give up on Lap 15 and retired his RB15.
Due to the amount of damage Max received on lap one he is forced to retire at the end of lap 15 😔🇯🇵 #JapaneseGP pic.twitter.com/iyBODXhOGk

— Aston Martin Red Bull Racing (@redbullracing) October 13, 2019
Vettel was the first of the top three to pit, fitting another set of soft tyres on Lap 17 to commit to a two-stopper.
Race leader Bottas followed a lap later, it was the medium compound for him.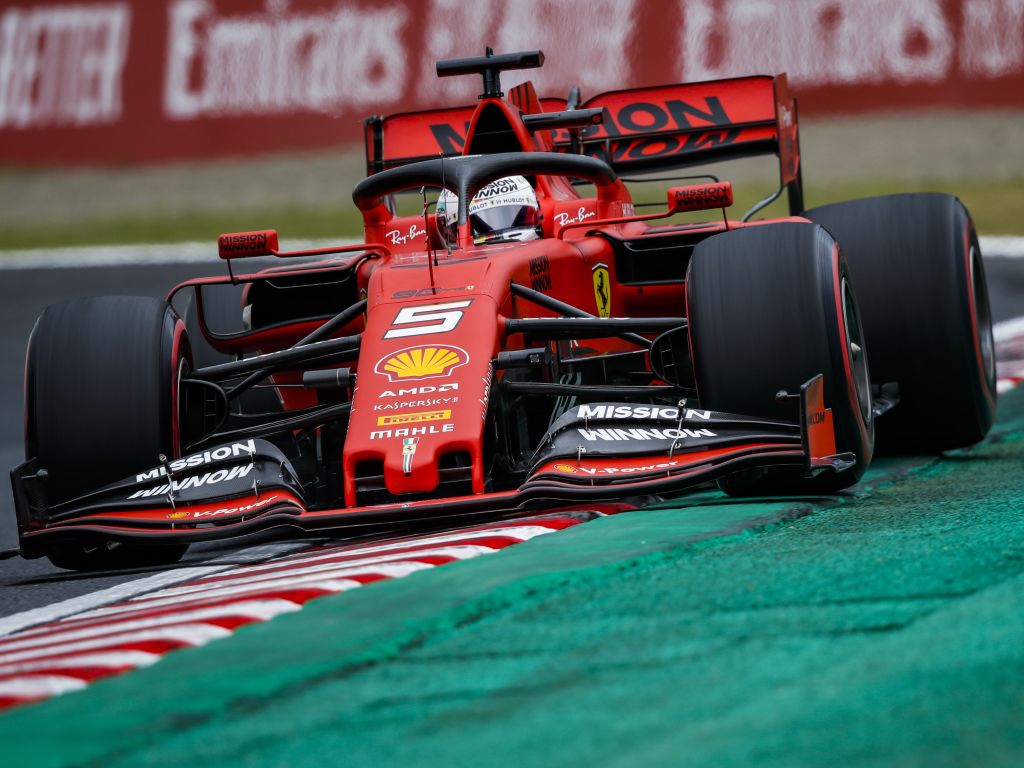 The stewards, after saying they wouldn't investigate the Verstappen/Leclerc incident, then announced that it would be investigated after the race.
So we could now end up with a situation where @MercedesAMGF1 don't win the constructors' championship when the chequered flag drops, but a subsequent penalty for @Charles_Leclerc seals it.https://t.co/ePADp9XsKE#F1 #JapaneseGP

— RaceFans (@racefansdotnet) October 13, 2019
Investigation or not, Leclerc was firmly in overtake mode as he worked his way through the midfield.
Meanwhile his team-mate Vettel came in on Lap 32 for his second stop, on went the medium tyres.
Vettel pitting for Mediums. 21 laps to go. Needs to show some immediate pace on those tyres to have any hope of making inroads on Bottas later on. #F1 #JapaneseGP

— Thomas Maher (@thomasmaheronf1) October 13, 2019
Bottas pitted from the lead on Lap 36 to fit the softs. If Hamilton wasn't going to stop again, then Bottas would need to pass his team-mate on the circuit.
Bottas pits from the lead for a set of softs. Smooth stop and he's back out in P2, eight seconds clear of Vettel #F1 #JapaneseGP

— Chris Medland (@ChrisMedlandF1) October 13, 2019
Hamilton as it turned out wasn't going to the end. Lap 43 he came in and bolted on a set of soft tyres, dropping him to P3 behind Vettel.
10 TO GO! Lewis boxes for a second time – and re-joins in P3 👏

Vettel 5s up the road… 🦈🔴#JapaneseGP #F1 pic.twitter.com/Ksdsfx7Gty

— Mercedes-AMG F1 (@MercedesAMGF1) October 13, 2019
Hamilton set a new lap record, with that point giving Mercedes the 14-point advantage over Ferrari's total from the Japanese GP which they needed to wrap up a sixth Constructors' Championship in a row.
But, Ferrari had one last trick up their sleeve as Leclerc boxed for new softs to try and take that point back.
Leclerc has pitted and will attempt to take the fastest lap from Hamilton – the Mercedes driver has just set a new Lap Record#JapaneseGP #F1

— Lights Out ●●●●● (@LightsOutF1Blog) October 13, 2019
Bottas took the win, Leclerc couldn't get that fastest lap point, so Mercedes were Constructors' Champions again.
The result also meant that Vettel, Leclerc and Verstappen were out of the title race, ensuring that Mercedes will claim a sixth Drivers' and Constructors' double in a row, something never achieved in Formula 1 before.
BREAKING: @ValtteriBottas wins in Japan, beating Sebastian Vettel and Lewis Hamilton at Suzuka 🏆#JapaneseGP 🇯🇵 #F1 pic.twitter.com/6jhoGOQozL

— Formula 1 (@F1) October 13, 2019
Follow us on Twitter @Planet_F1 and like our Facebook page.