Renault principal Cyril Abiteboul has opened up on the challenges he faced in 2019, saying he "needs to learn to lose" after a difficult year for the team.
After finishing P4 in the 2018 Constructors' Championship, Renault went into 2019 looking to close the gap to Mercedes, Ferrari and Red Bull.
It wasn't to be though as the French manufacturer dropped behind customer team McLaren, forcing them to settle for P5.
And this is something that Abiteboul struggled to take, saying that for him "number two is the first of the losers" and going forward he must "learn to lose".
"Formula One is a tough sport, where you can't hide as a team principal," he told MotorsportMagazine.com.
"I've grown up, but I also need to keep improving my own package. It's like everyone.
"I'm a bit Latin, I'm not just French. I'm from the southern part of France. I'm extremely emotional, I take things seriously.
"I love racing but I struggle to live with the fact we are losing every weekend, and that's fact. Even though we are progressing, we are losing every single weekend. Number two is the first of the losers.
"It's a change for me. I need to learn to lose, but I don't want to lose sight of the fact that I want to win, and that appetite for winning is still growing with these years of not winning."
But does this struggle for the two-time Constructors' Champions to win again impact upon Abiteboul's future?
Well, he says that he only plans to walk away when Renault are winning once more.
"I'll do that when I win. That's the challenge, a question mark," he said.
"Every single year that goes by, we are getting stronger, even this year. We are stronger this year for finishing P5 than we were last year in finishing P4. I've no doubt about that, and that's what matters.
"And every year we are stronger brings us closer to the ultimate goal, which is to win, which is my individual goal. Whether I make it happen or not is another story.
"But I can tell you that right now I'm not close to retiring unless I feel it's not possible, or unless we have achieved it, and I am confident that one day this team will win. We've done it before, and we will do it again."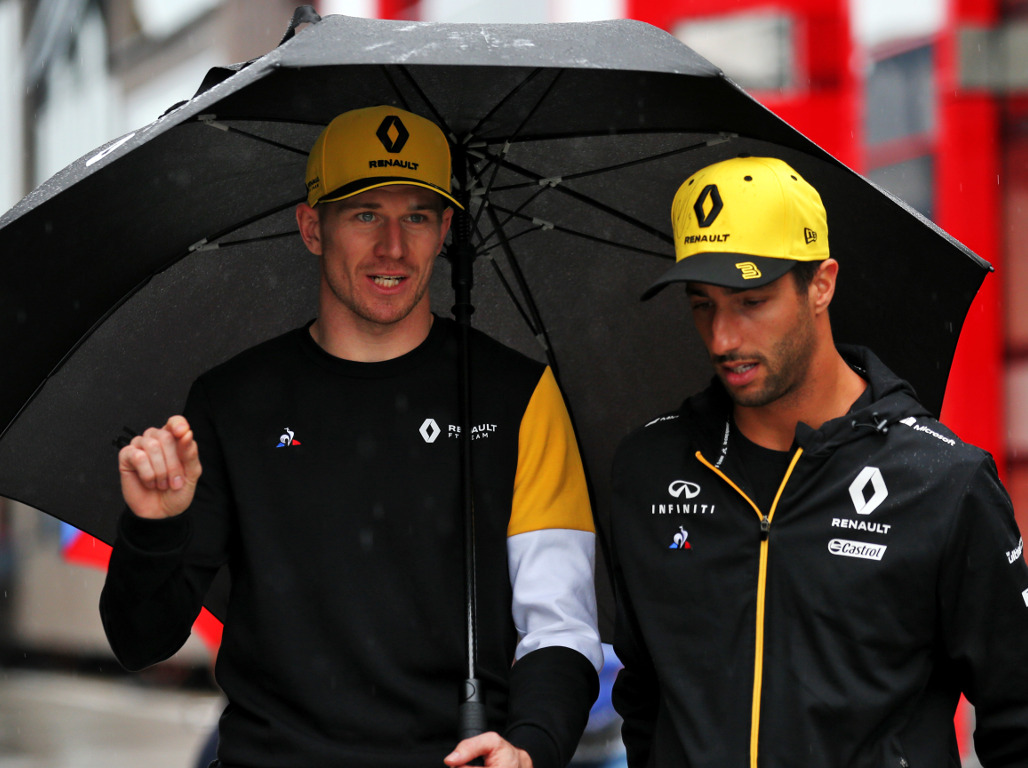 In 2019 Renault were boosted by the arrival of seven-time race winner Daniel Ricciardo from Red Bull, and Abiteboul believes the Aussie helped expose Renault's weaknesses.
"Moving from P9 (in 2016) to P4 (in 2018) was fantastic, but maybe to a certain extent, it flattered us," Abiteboul suggested.
"The good performance of last year hid some intrinsic weaknesses that we only witnessed this year with a great driver, in Daniel, and with all the pressure that comes in having such a driver. It's something we only corrected late this year.
"Daniel has been great at showing the remaining weaknesses we had, and that's put us in a situation where we've nowhere to hide, and to make the changes that needed to be done.
"This year has certainly exposed what still needs to be addressed in our package."
But Renault have been clear that their target is 2021 to really turn their situation around, and Abiteboul believes no other team is putting as much effort into nailing the new regulations as Renault are.
"It's a big opportunity, but I don't want to make the same mistake again," he explained.
"There is no team looking at 2021 the way we are looking at that particular year. I don't think there is any team as advanced as we are on 2021, simply because we have decided to allocate lots of resources to it.
"But 2021 should not be an excuse for having a poor season in 2020. I am expecting a better season, and that we are able to deliver on the changes and improvements that we've made [in 2019]."
Follow us on Twitter @Planet_F1 and like our Facebook page.