Abiteboul: Sometimes we are our best enemy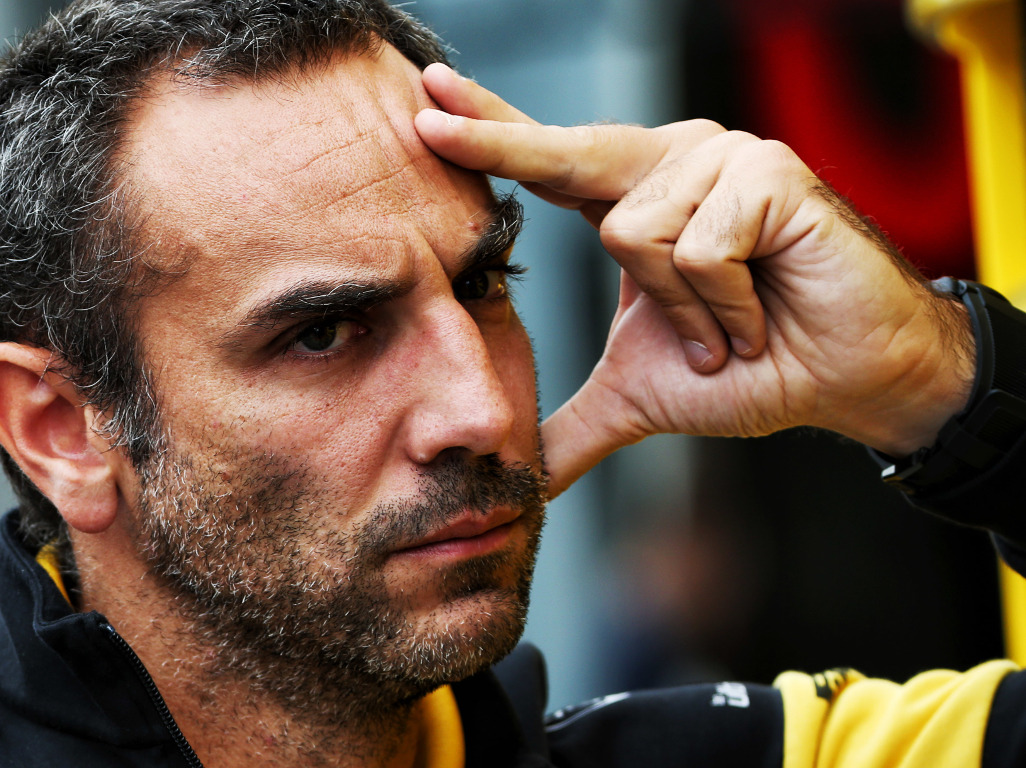 Undone by their own mistakes, both in the technical department and out on track, Cyril Abiteboul concedes Renault "are not making our lives easy".
In a campaign that they had entered hoping to challenge for podium positions, Renault are fifth in the standings with a best showing of P4 achieved at the Italian Grand Prix.
That grand prix was one of only four where Renault brought both cars home inside the points.
While the team has been affected by reliability issues, most notably at the start of this season, they also lost points in Japan after their brake balance system was declared illegal.
Abiteboul acknowledges that Renault are shooting themselves in the foot too often.
"Frankly sometimes we are our best enemy," he told Channel 4. "We are not making our lives easy.
"We've had a couple of reliability issues, we've had a number of things we need to improve simply.
"But frankly I know that with the collection of issues that we committed this year, being P5, it's not where we want to be, but it's not that bad and it has to be a motivation to do better."
Renault's disappointing season coupled with their Japanese DSQ was followed by reports that the big bosses will be conducting a review of Renault's operations, including F1.
This has led to rumours that Renault could walk away.
Asked about this, Abiteboul said: "We need to eliminate all the stupid things we are doing and also have a better car next year.
"It's fair to say that we are not doing exactly what we should be doing on track in terms of competitiveness and performance.
"We are a bit behind of target, it was P4 we are P5, but it's not the end of the world, and I think sometimes the media exaggerate and put a bit of pressure [on us].
"For sure it hasn't been a smooth journey the last 12 months, we've had a number of changes of management and governance, but as well we all know Formula 1 is something very much connected to the people making the decision, I think I can understand that.
"The but, and the big but is that we are committed like everyone until the end of 2020, there are new terms coming for 2021 and beyond, and those terms will be examined by our board, like every other board because everyone else will have to decide whether they are in or out.
"But everything is pointing in the right direction, financial regulation and budget cap, that will improve our competitiveness.
"Better money distribution as well which will reduce the cost to Renault, it's extremely better for us so if we're in Formula 1 today, I hope and believe that under better terms, we have all the reason to also want to be there in that longer period."
Follow us on Twitter @Planet_F1 and like our Facebook page.