Abu Dhabi Grand Prix 2022: Race weekend schedule, live stream, TV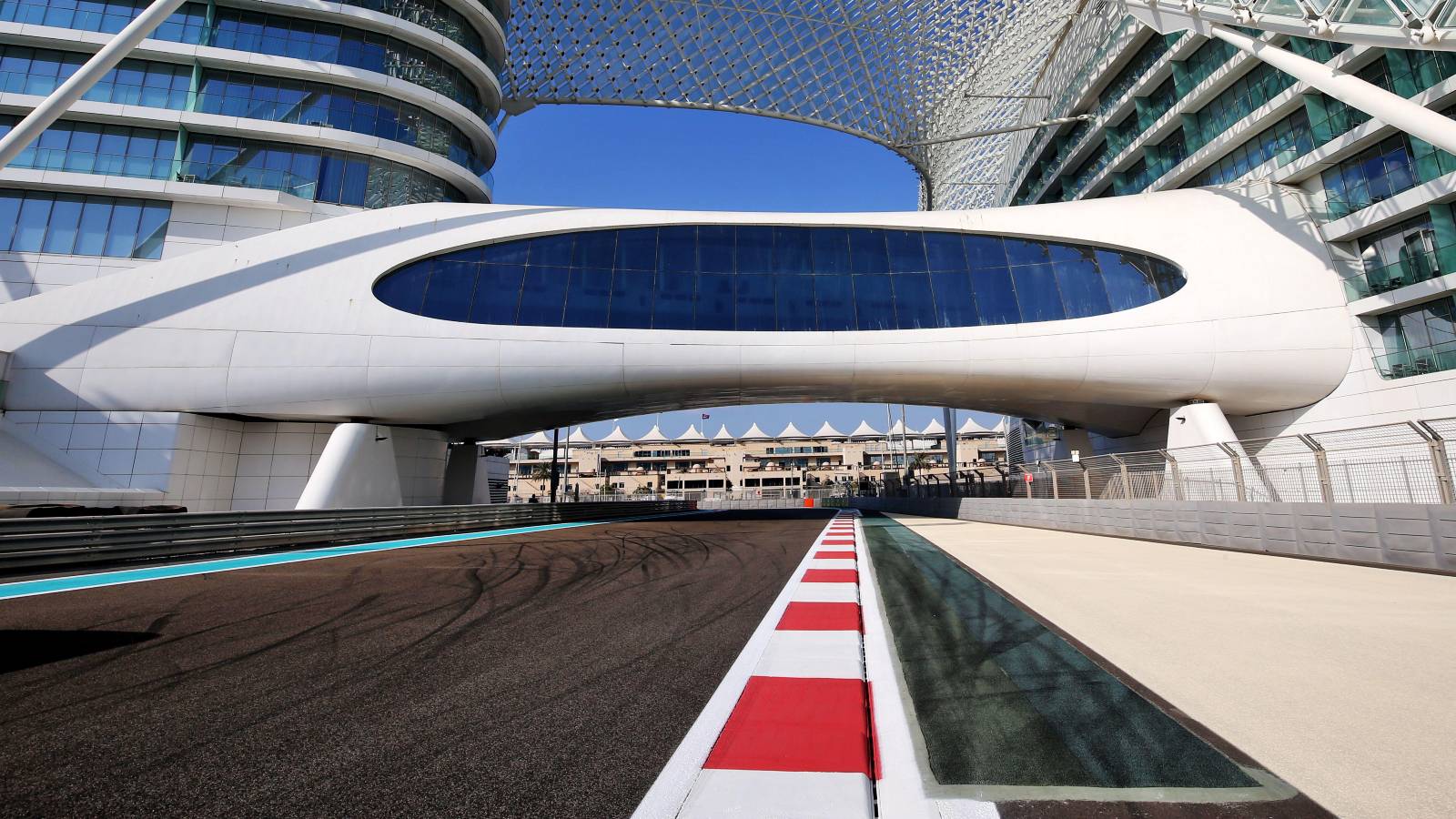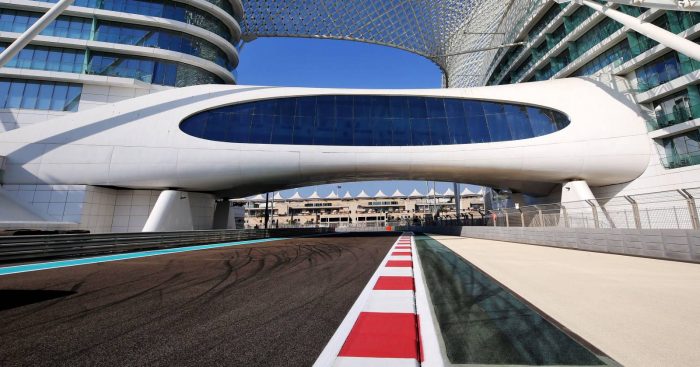 Hot on the heels of Sao Paulo, Formula 1 heads for one final dance in 2022 as the Abu Dhabi Grand Prix concludes the season.
There is plenty to play for going into the final round, Sergio Perez and Charles Leclerc tied on 290 points in pursuit of P2 in the Drivers' standings, but in Sao Paulo this season's runaway champ Max Verstappen created a new layer of intrigue regarding this situation.
Refusing to yield to Perez as Red Bull had requested, Perez was understandably upset with his team-mate having played the team game in Verstappen's favour on multiple occasions during their time as team-mates. But when Verstappen was needed to help Perez towards his aims, the Dutchman did not answer the call.
Verstappen told Red Bull they know his reasons, the team confirming that if Verstappen can help Perez in Abu Dhabi then he will.
Also to be settled is the Alpine-McLaren battle for P4 in the Constructors' Championship, while Alfa Romeo will look to run the clock out on Aston Martin's pursuit of P6.
We will also wave farewell to four-time former World Champion Sebastian Vettel, who retires from Formula 1 after this race, while for Daniel Ricciardo we do not yet know whether it is goodbye for now or for good in terms of his career.
Here is everything you need to know ahead of the 2022 Abu Dhabi Grand Prix.
When is the 2022 Abu Dhabi Grand Prix?
Friday November 18
Free practice 1: 1400-1500 (1000-1100 UK time)
Free practice 2: 1700-1800 (1300-1400 UK time)
Saturday November 19
Free practice 3: 1430-1530 (1030-1130 UK time)
Qualifying: 1800 (1400 UK time)
Sunday November 20
Race: 1700 (1300 UK time)
Where does the 2022 Abu Dhabi Grand Prix take place?
Since the first ever Abu Dhabi Grand Prix in 2009, the Yas Marina Circuit has proudly hosted this annual stop on the Formula 1 calendar.
Yas Marina is a purpose-built track for the event, designed by Hermann Tilke, running for 3.281 miles and consisting of 16 turns following redesign work prior to the 2021 staging.
It also regularly hosts F2 races and the end-of-season young driver tests for Formula 1.
This unique circuit is based on Yas Island, a popular leisure island and one of the top tourism projects in Abu Dhabi. The spectacular Ferrari World is just a stone's throw from Yas Marina Circuit and is a popular shot for the TV cameras on aerial footage of the track.
The Abu Dhabi Grand Prix is also like no other event since it is held as a day-night race with floodlights used from the start to ensure a seamless transition from daytime to darkness.
Who will ever forget the 2010 Abu Dhabi Grand Prix when Fernando Alonso and Mark Webber got stuck behind Vitaly Petrov's Renault, allowing Vettel to race to victory and his first Drivers' Championship, while the 2021 staging will forever be remembered as one of the most controversial races in the history of Formula 1.
Hamilton and Verstappen went into their title decider level on points, with Verstappen passing his rival on the final lap to take the win and the title, but the circumstances surrounding it dominated the conversations around Formula 1 all the way through the off-season and into 2022 as it turned out.
Over the years, the Abu Dhabi Grand Prix has settled into the position of being Formula 1's season-ending event.
Where can I watch the 2022 Abu Dhabi Grand Prix?
In the UK, pay-TV broadcaster Sky Sports will show the entire race weekend, from FP1 to the race, on its dedicated Sky Sports F1 channel. You can also access a live stream of the coverage via Now TV.
Free-to-air broadcaster Channel 4 will broadcast highlights across the race weekend.
PlanetF1 will carry live timing and expert commentary on every session of the race weekend, from FP1 on Friday to the race on Sunday.
The Abu Dhabi Grand Prix will be shown live on TV on the following outlets in other key markets:
United States: ESPN
Canada: RDS (French), TSN (English)
Australia: Fox Sports
France: Canal+
Italy: Sky Sport F1
Germany: Sky Sport F1
Spain: DAZN
Netherlands: Viaplay
Brazil: Band
Japan: Fuji TV
What is the grid for the 2022 Abu Dhabi Grand Prix?
1 Max Verstappen Red Bull
2 Sergio Perez Red Bull
3 Charles Leclerc Ferrari
4 Carlos Sainz Ferrari
5 Lewis Hamilton Mercedes
6 George Russell Mercedes
7 Lando Norris McLaren
8 Esteban Ocon Alpine
9 Sebastian Vettel Aston Martin
10 Fernando Alonso Alpine
11 Yuki Tsunoda AlphaTauri
12 Mick Schumacher Haas
13 Daniel Ricciardo McLaren
14 Lance Stroll Aston Martin
15 Zhou Guanyu Alfa Romeo
16 Kevin Magnussen Haas
17 Pierre Gasly AlphaTauri
18 Valtteri Bottas Alfa Romeo
19 Alex Albon Williams
20 Nicholas Latifi Williams
What are the odds for the winner of the 2022 Abu Dhabi Grand Prix?
8/15 Max Verstappen (Red Bull)
5/2 Sergio Perez (Red Bull)
12/1 Lewis Hamilton (Mercedes)
12/1 Charles Leclerc (Ferrari)
20/1 George Russell (Mercedes)
28/1 Carlos Sainz (Ferrari)
100/1 and bigger the remainder
All odds with PlanetSport Bet and correct after qualifying
What is the weather forecast for the 2022 Abu Dhabi Grand Prix?
Friday November 18 – 34C, sunny and a gentle breeze
Saturday November 19 – 32C, sunny and a gentle breeze
Sunday November 20 – 31C, sunny and a moderate breeze
Information courtesy of BBC weather
Directions to the 2022 Abu Dhabi Grand Prix
Abu Dhabi International Airport is only 10km from Yas Marina and is the most logical airport to fly to, with more than 40 airlines landing in Abu Dhabi.
Dubai International Airport is home to Emirates, a fast-growing international airline with a great reputation and a huge fleet of modern aircraft. It is situated 95km from Yas Marina.
Getting around Abu Dhabi by taxi is easy and pretty cheap, while the A1 bus runs to and from the city every 30-45 minutes, all day and all night, for only 4 Dirhams (84p).
There is a free park-and-ride shuttle service that runs for people coming into Abu Dhabi for the race, while some hotels have their own shuttle service for guests who are attending the Abu Dhabi Grand Prix.
Address: Yas Marina Circuit, Yas Central, Abu Dhabi
Which drivers have won the Abu Dhabi Grand Prix?
Lewis Hamilton is the most successful driver in the history of the Abu Dhabi Grand Prix, winning the event five times. Only Sebastian Vettel and Max Verstappen are also repeat winners here.
While some fans are not fully convinced about the Abu Dhabi Grand Prix as the season-ending race in Formula 1, there is no doubt over the years it has served up some classics.
Who will forget the 2014 Abu Dhabi GP when Hamilton sealed his second World Championship and first with Mercedes, or 2016 when the Briton desperately tried to back Nico Rosberg into enemy fire in a last-ditch attempt to snatch the title, all to no avail.
Fernando Alonso will want to forget 2010 as the World Championship slipped through his fingers thanks to the rolling roadblock known as Vitaly Petrov.
And as for the 2021 Abu Dhabi Grand Prix, Hamilton certainly will want to forget that one, although the circumstances surrounding how that record eighth title slipped away will likely leave a permanent mental scar.
The last 10 winners of the Abu Dhabi Grand Prix are as follows:
2021 – Max Verstappen (Red Bull)
2020 – Max Verstappen (Red Bull)
2019 – Lewis Hamilton (Mercedes)
2018 – Lewis Hamilton (Mercedes)
2017 – Valtteri Bottas (Mercedes)
2016 – Lewis Hamilton (Mercedes)
2015 – Nico Rosberg (Mercedes)
2014 – Lewis Hamilton (Mercedes)
2013 – Sebastian Vettel (Red Bull)
2012 – Kimi Raikkonen (Lotus)
What are the latest F1 Championship standings?
Max Verstappen – 429 points
Charles Leclerc – 290
Sergio Perez – 290
George Russell – 265
Lewis Hamilton – 240
Carlos Sainz – 234
Constructors' Championship
Red Bull – 719 points
Ferrari – 524
Mercedes – 505
Alpine – 167
McLaren – 148
Tyre choices for the 2022 Abu Dhabi Grand Prix
For the final race weekend of 2022, Pirelli have offered up the softest compounds in their range. That means the C3 will be the hard, the C4 the medium and the C5 the soft.
"At Abu Dhabi, a truly thrilling season comes to an end," Pirelli's motorsport director Mario Isola commented.
"Last year's modifications to some of the straights and corners on the Yas Marina track have made the circuit faster, balancing the longitudinal and lateral demands on the tyres – whereas previously it was more about traction and braking.
"Despite these changes to the layout, there will be a lot of attention paid to the rear tyres in order to guarantee the best traction over long stints."