Abu Dhabi showdown nominated for BAFTA award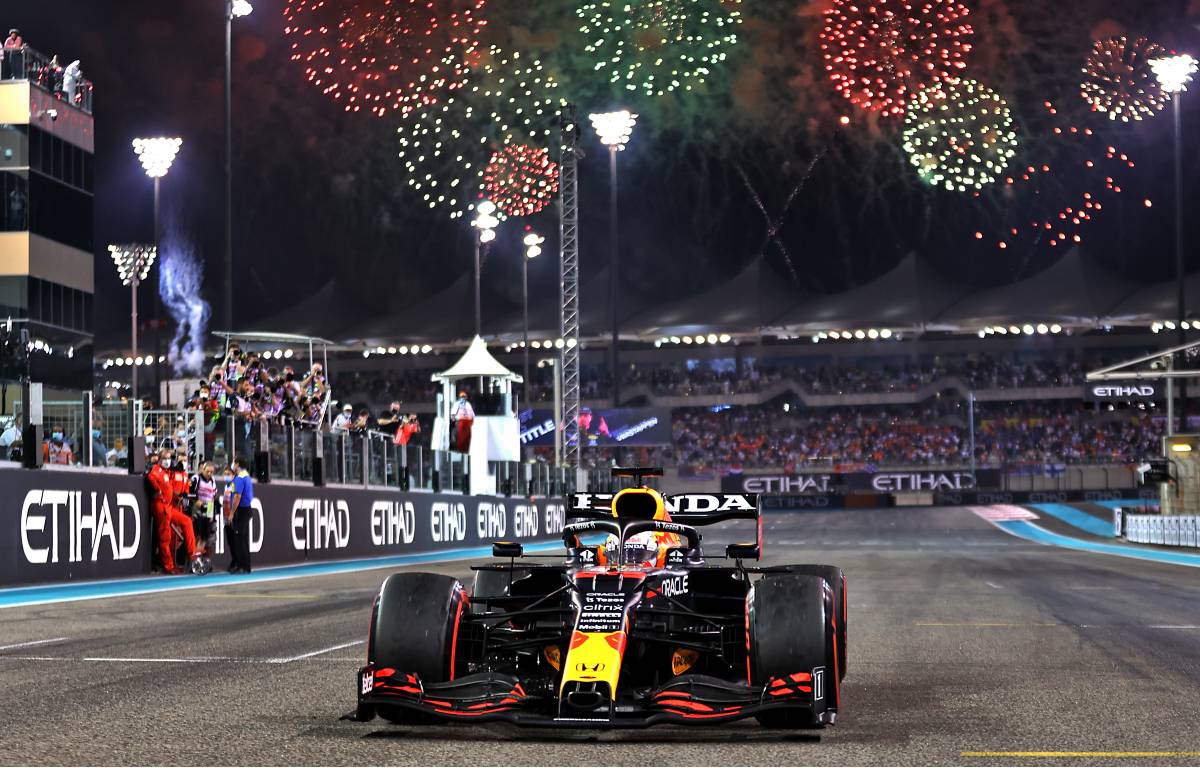 The final-race showdown between Lewis Hamilton and Max Verstappen for the 2021 Drivers' Championship in Abu Dhabi has been nominated for a BAFTA award.
After a season of twists and turns not seen for years in the sport, the 2021 campaign climaxed with the Abu Dhabi Grand Prix.
Having traded the lead throughout the season, Red Bull's Verstappen and Mercedes' Hamilton entered the final race level on points to set up a winner-takes-all scenario – and what transpired was one of the most controversial moments in Formula 1 history.
Hamilton had comfortably led the race from the start, leaving Red Bull team boss Christian Horner to admit Verstappen needed a "sporting miracle" to win, but a late and controversial Safety Car call from former race director Michael Masi provided the miracle he was after.
Verstappen, on fresh tyres, was able to overtake Hamilton on the final lap to win his maiden world title while denying Hamilton a record-breaking eighth championship.
Nominated in the Sport category 🏓

📺 The Abu Dhabi Grand Prix
📺 ITV Racing: The Grand National
📺 Tokyo 2020 Olympics
📺 UEFA Euro 2020 Semi-Final: England v Denmark#VirginMediaBAFTAs pic.twitter.com/ubq1yzFkw3

— BAFTA (@BAFTA) March 30, 2022
The excitement for the race and the sport had built throughout the season and F1 reported 107.8 million people had tuned in to watch, a rise of 30 million from the season's average.
As a result, the broadcast from Sky Sports F1 has earned a nomination from the British Academy of Film and Television Arts (BAFTA) for the best coverage of a sports event.
While F1 and Sky bosses will be hoping to win, they face strong competition in the form of the Grand National, the Tokyo 2020 Olympics and the UEFA Euro 2020 semi-final between England and Denmark.
It is the second time in as many years F1 has been nominated for a BAFTA, with the 2020 Bahrain Grid Prix losing out to the Test match between England and the West Indies the year previously.
The last time F1 won the award was in 2011 when the BBC won for its coverage of the 2010 Abu Dhabi Grand Prix. That race marked the conclusion of the 2010 World Championship in which Sebastian Vettel clinched the first of his four world titles.
2011 was also the fourth time in five years an F1 race had won the award with Jenson Button's first win in 2006, the 2007 Canadian Grand Prix and the 2008 Brazilian Grand Prix the other winners.
The Brazilian Grand Prix was nominated in 2010 but lost out to the World Athletics Championships.