Adelaide council votes to preserve former F1 circuit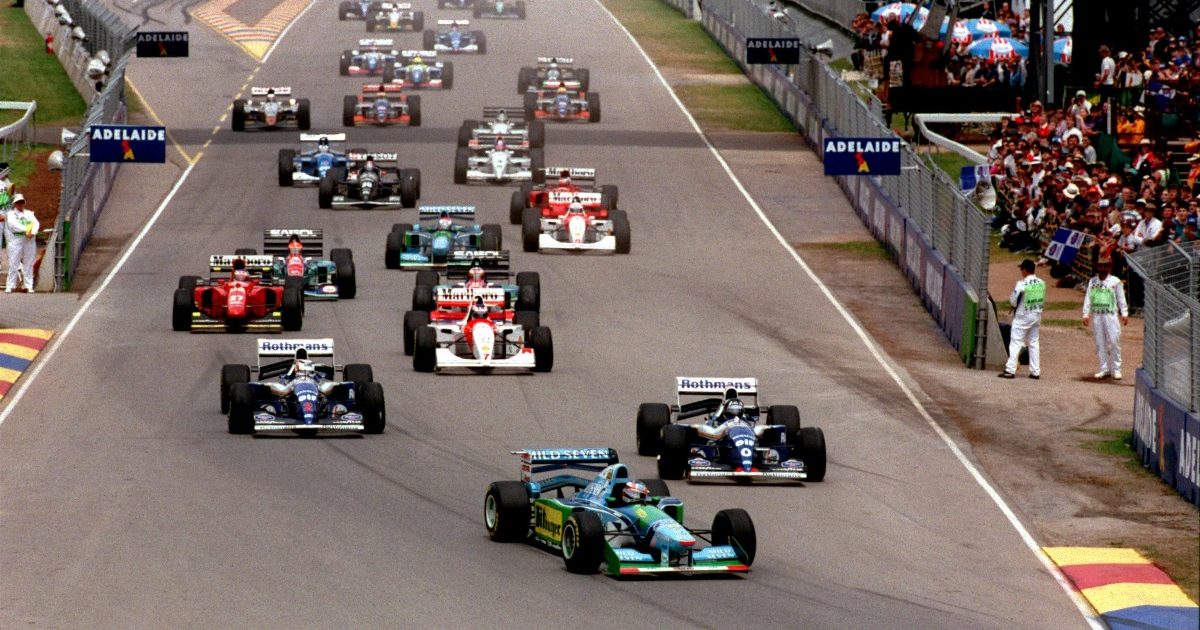 In the wake of calls to remove a section of it, Adelaide City Council has voted to preserve the circuit that once hosted F1 races.
The Australian Grand Prix first took place there in 1985 and did so again every season until 1996, when it moved to Albert Park in Melbourne.
It's a temporary venue built specifically for races, but unlike many street circuits, the asphalt was laid down in Victoria Park specifically for racing.
There have been calls to remove it in recent times due to concerns about overheating, but the city council has voted to preserve it due to its cultural significance.
"It was the Formula 1 Grand Prix track that put Adelaide on the global map, so to speak, and it is definitely a culturally significant asset," said Councillor Alexander Hyde.
"We should be preserving this asset. This sends the message to the community that this track is here to stay and it is an important part of our culture and our history."
The bitumen in Victoria Park, home to the Adelaide Grand Prix, won't be removed following a meeting of Adelaide's city council. The council will consider the venue for heritage listing. #F1 #Adelaide pic.twitter.com/40bSqS0onl

— Adelaide GP (@Adelaide_GP) October 13, 2021
Check all the latest 2021 teamwear via the official Formula 1 store
While F1 has remained in Melbourne since moving there, the Adelaide circuit has still hosted various Supercar races. However, in the last few years the state has instead supported The Bend, with said races moving there.
That led to the grandstands and pit buildings of the Adelaide track being sold, seemingly putting an end to major events taking place there.
There has been talk of it joining the Formula E calendar though, and the city council are open to hosting major races again as long as the venue is less obtrusive to the park.
"There are ambitions within the community for some sort of racing, to a lesser extent, coming back," Hyde added.
"Something that uses the short track, something that's quite unobtrusive; certainly not the very dystopian concrete and tyres for months on end that we, unfortunately, became every used to seeing around Victoria Park."
The Australian Grand Prix hasn't taken place for the past two years due to the global pandemic, but looks set to fill the third spot on the 2022 calendar.
However, given the high level of restrictions there, many remain doubtful that it will actually go ahead.