Newey expects 2022 rules to create 'wider gaps'
Adrian Newey expects the new Formula 1 regulations for 2022 to achieve the opposite of their intention – by creating "wider gaps" in performance.
The Red Bull design guru believes next year's technical rule changes are the most significant in Formula 1 for almost 40 years, having been introduced to try and create closer, more exciting racing and greater overtaking opportunities.
However, Newey has never been a fan of what the regulations will mean for the cars, describing the situation back in February as "a missed opportunity" and saying then that he still had to "find something to make these rules exciting for myself".
Now, during a season which is proving to be among the best for years and is shaping up for a thrilling finale to the World Championship between Red Bull and Mercedes, Newey fears the more competitive scenario that has developed is in danger of dissipating in 2022.
Red Bull merchandise is available to purchase now via the official Formula 1 store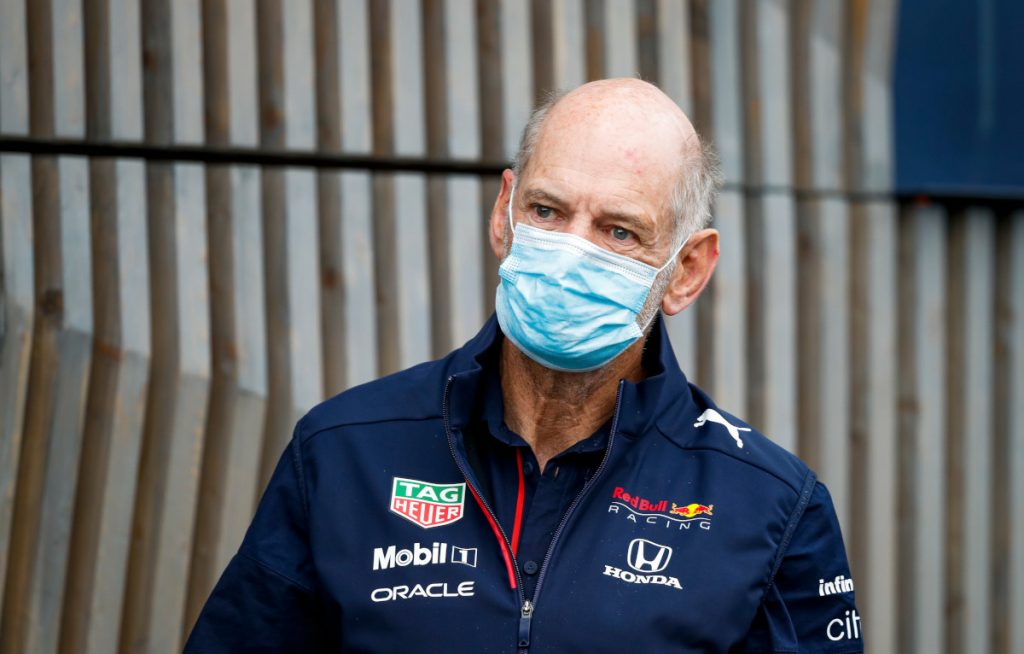 "For me, it's the biggest rule change since the banning of the Venturi cars and the introduction of the flat floor in 1983. The impact is huge," said Red Bull's Chief Technical Officer during an interview with Auto Motor und Sport.
"Every aspect on the car except the power unit is changing. That's not to say everything we've learned over the last few years or this season is irrelevant, but it's a whole new world.
"With the field getting closer and closer together in recent years, I see a high probability that we will see wider gaps again next year. Some people will interpret the rules better than others.
"We will have to give this formula a bit of time to really judge it. But although no rule change has been so well prepared, I'm not sure it will achieve the goals that have been set."
The 62-year-old admitted that despite retaining his earlier reservations about the new rules, he had warmed to them slightly in terms of the challenge they present to designers.
"At first, frustration dominated," said Newey. "Once you read into the rules, it became more interesting.
"Nevertheless, I think it's wrong to divide the car into more and more boxes of legality and to dictate the contours within these boxes.
"I'm in favour of the opposite approach – more freedom, but fewer opportunities for development."