Newey's wife tells of his 'miraculous' recovery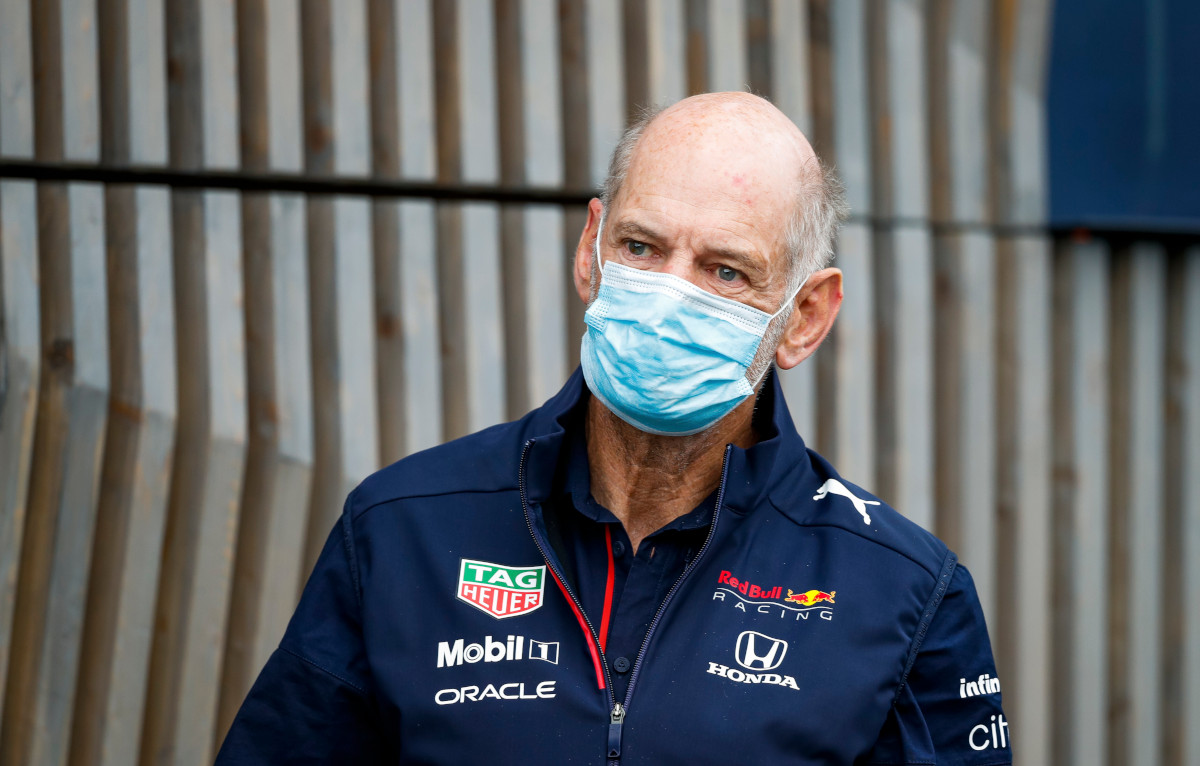 The wife of Red Bull's Adrian Newey has revealed he suffered skull fractures among other injuries in his cycling crash during the summer.
Ever since joining Red Bull in 2006, off the back of title-winning stints with Williams and McLaren, Newey has been a key part of Red Bull's success that followed as the team went on a run of four Drivers' and Constructors' title doubles from 2010-13.
Red Bull then returned to the title summit in 2021 as Max Verstappen was crowned World Champion in a campaign which for Newey did not come and go without a major obstacle.
During the summer, Newey was involved in a cycling crash in Croatia that left him in hospital and in need of surgery. He returned a few races into the second half of the Formula 1 season.
Newey thankfully went on to make a full recovery to return physically to work at Red Bull, having worked remotely until being back in the garage at the Turkish Grand Prix.
Happy 63rd birthday, Adrian Newey! 🎂

Max's title was the 11th time a driver has won the championship in one of his designs…

Not a bad early present 🎁 #F1 pic.twitter.com/ZhszB4dK9Y

— PlanetF1 (@Planet_F1) December 26, 2021
Celebrating his 63rd birthday on December 26, Newey's wife Amanda expressed just how thankful she was to have him there with her, revealing the extent of the injuries he had suffered.
In a post on Instagram, she wrote: "August, I came close to losing the love of my life after his cycling accident.
"Multiple skull fractures – to then sitting on a virtual pit wall of the Dutch Grand [Prix] within ten days of his craniotomy [surgery where temporarily part of the skull is removed] displays his strength and drive.
"His recovery has been nothing short of miraculous."
Newey will now be deep into work on the 2022 Red Bull challenger, the first designed to Formula 1's major regulatory overhaul that comes into place as of next season.
Newey has been described as the "figurehead" of their 2022 push by Red Bull, although Newey himself has stated before that he is not a fan of the new rules, finding them to be too restrictive, while also predicting wider gaps throughout the pack.
Formula 1 has the opposite goal in mind, hoping the regulations will close up the pack, encouraging closer racing and more overtaking.
PlanetF1 Verdict
Newey's miraculous recovery
Adrian Newey's wife has revealed the extent of his injuries from his bike crash in the summer.