Newey cannot find excitement in 2022 rules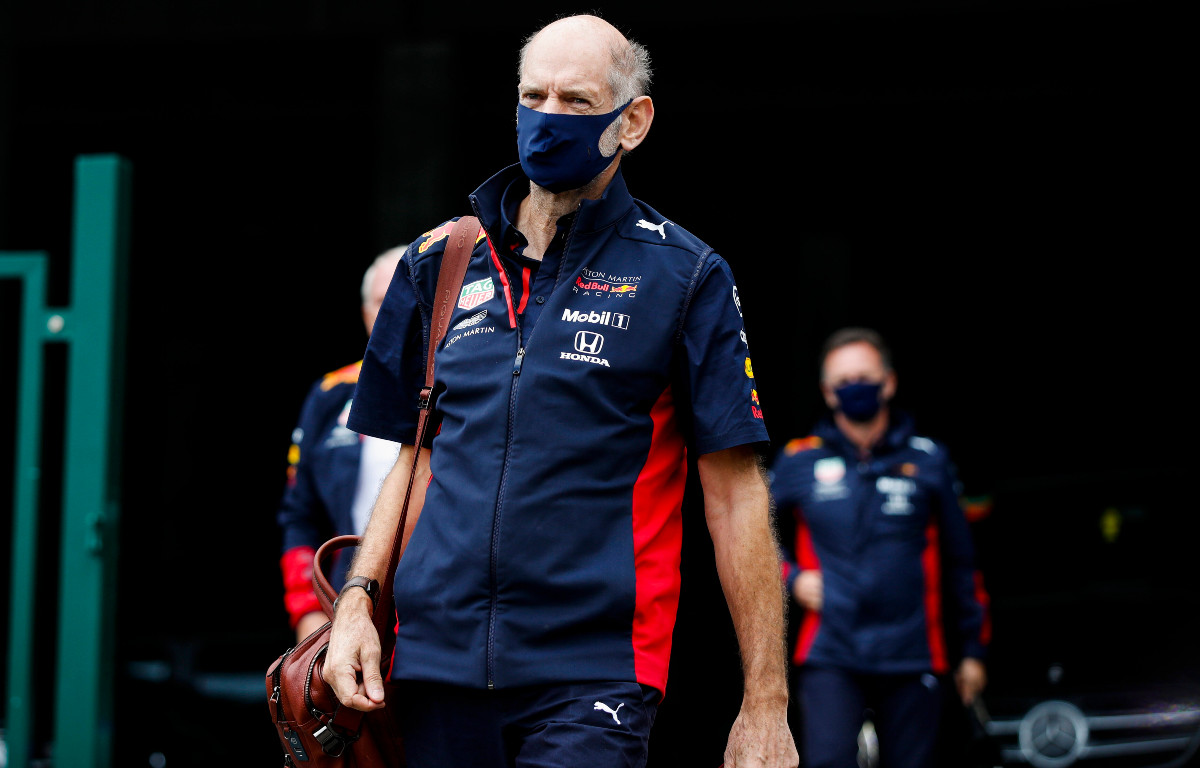 Red Bull's design chief Adrian Newey is struggling to find excitement in the 2022 regulations, calling them a "missed opportunity".
Originally, the 2021 season was set to mark a fresh era of Formula 1 with new technical, sporting and financial regulations giving the series a makeover – one which is much needed in the eyes of many.
These changes will still happen but the global health pandemic has forced the new generation of Formula 1 cars to be pushed back until 2022, although the financial regulations, including a $145m-per-season budget cap which will decrease further over the coming years, have been introduced for 2021.
The focus of the new cars is to promote better racing, firstly by making it easier for the drivers to follow each other and also by reducing the gaps between teams with more restrictive rules on the design of the cars.
Perhaps it is unsurprising then that Newey, who has taken Williams, McLaren and Red Bull to Championship glory with his designs, is not feeling the love for his latest challenge.
"I just think it's so unfortunate and a missed opportunity. If you come up with a completely new regulation, make sure it's okay. But these rules just aren't," he said in an interview with FORMULE 1 Magazine.
Newey said Formula 1 in general does still keep him engaged, but the 2022 regulations are not a source of excitement.
"Yes, although I have to admit I still have to find something to make these rules exciting for myself," he said.

"I just don't think this is a good new regulation."
All hands on board back at base 🪛 pic.twitter.com/rTiWwpiJEf

— Red Bull Racing (@redbullracing) February 5, 2021
Check out the new 2021 collection on the official Formula 1 store!
Perhaps then it is Newey's commitment and love for the Red Bull team which motivates him to tackle the new regulations?
He was their star signing back in 2005 when the team were very much in their start-up phase, and these days he has something of a "paternal feeling" towards Red Bull Racing.
"I saw Red Bull as a start-up team, which really appealed to me," he said.
"Nobody knew where Red Bull would go, but the first goal was to get in a position to win races – and from there we would see. The success we have had over the years has therefore given me a great, very fulfilling experience.
"Williams and McLaren are great teams but I felt there, despite being valued in a way, always an employee. At Red Bull, on the other hand, I feel a lot more responsibility. I even have a bit of a paternal feeling for the team."
Follow us on Twitter @Planet_F1, like our Facebook page and join us on Instagram!