Newey: F1 cars are heading in the wrong direction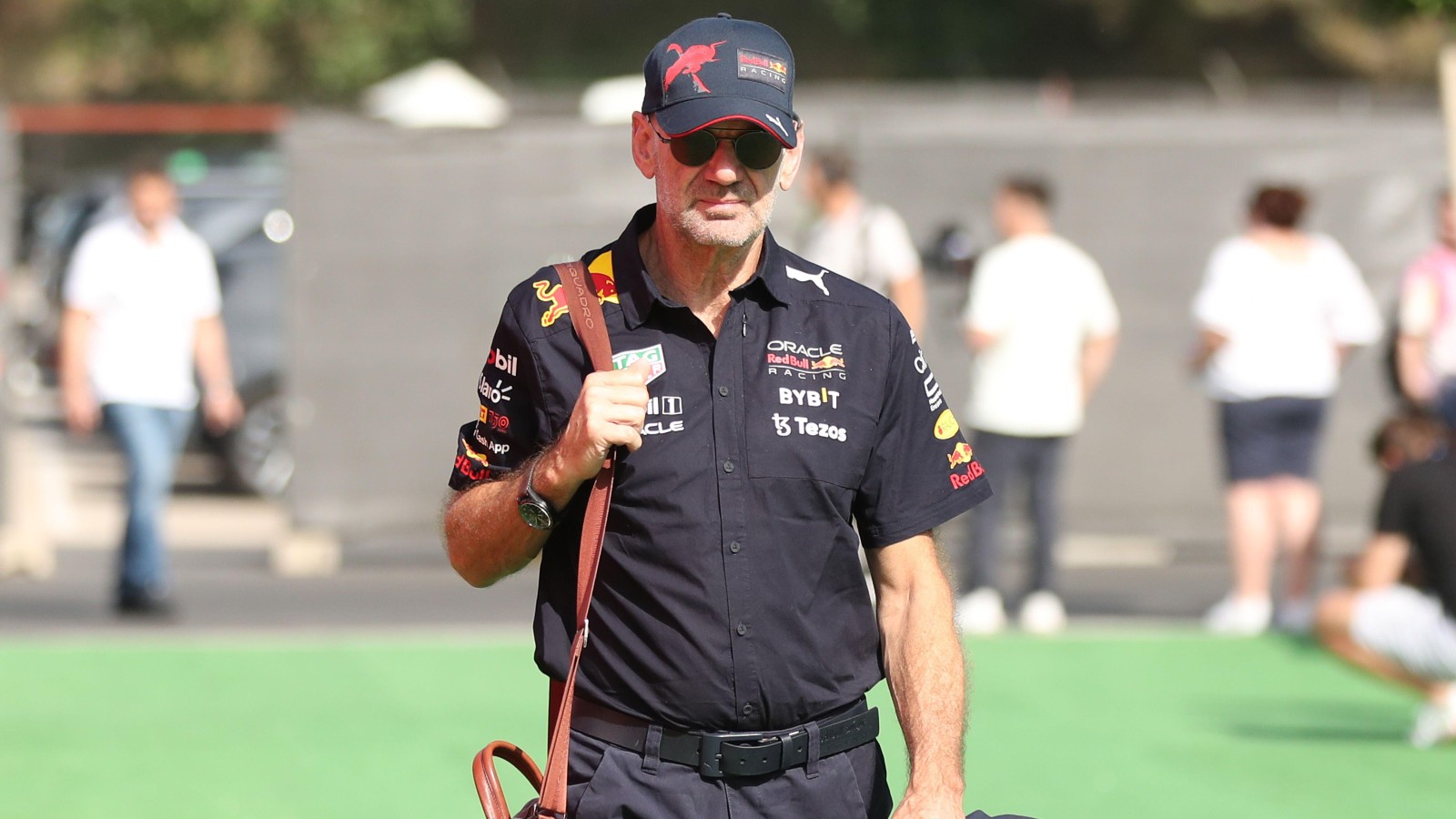 Red Bull's Adrian Newey has said rule changes in regards to the weight of the car are making the sport go in the "wrong direction".
As one of the most respected engineers in Formula 1 history, when Newey has an opinion about the sport it is often wise to listen to it.
He has been speaking about the 2022 regulation changes which saw a massive overhaul of what team designers such as Newey and his Red Bull engineers were asked to build.
The result of these changes was a wildly different interpretation of the regulations from teams up and down the grid – but Newey is concerned that while there have been improvements in regards to overtaking, the weight limit changes could become a problem.
"I think the principle of helping cars to overtake by reducing the sensitivity of the following car to the one in front is fine. I think it helps to be able to overtake a little better. I don't think it's a significant change but it will help a little," Newey told Motorsport Magazin.
"If you make such a significant rule change, which inevitably brings with it many other changes, then it will probably lead to the field expanding further in the first few seasons."
Red Bull's team order hands Verstappen the win
Red Bull made the call to Sergio Perez to let his team-mate Max Verstappen through for the race win.
The 63-year-old said F1 cars were following the concerning trend of road cars which are also getting heavier.
"In just a few years, the weight limit has increased from a low 600kg and 30-40kg of ballast on board to cars with 800kg and more," he explained. "And we are all working like crazy to make that happen to achieve the currently prescribed minimum weight. In short, the cars have become bigger and heavier and not particularly aerodynamically efficient because they have a lot of air resistance.
"Obviously this wrong direction is the same in which the general automotive industry has recently developed – ever larger and heavier cars and the people's obsession, whether they drive on batteries or on gas, the biggest issue is the amount of energy it takes to move the damn thing, regardless of where that energy comes from."
This move towards increasingly heavier vehicles goes against what Newey describes as his ideal F1 regulations and he said he would prefer low weight and aerodynamic efficiency.
"Obviously some of the safety issues become a self-reinforcing issue. The heavier the car, the stronger it needs to be," he said.
"In my opinion, we need smaller, lighter and more energy-efficient cars."