Adrian Newey believes Ferrari knew title race was over ahead of Singapore GP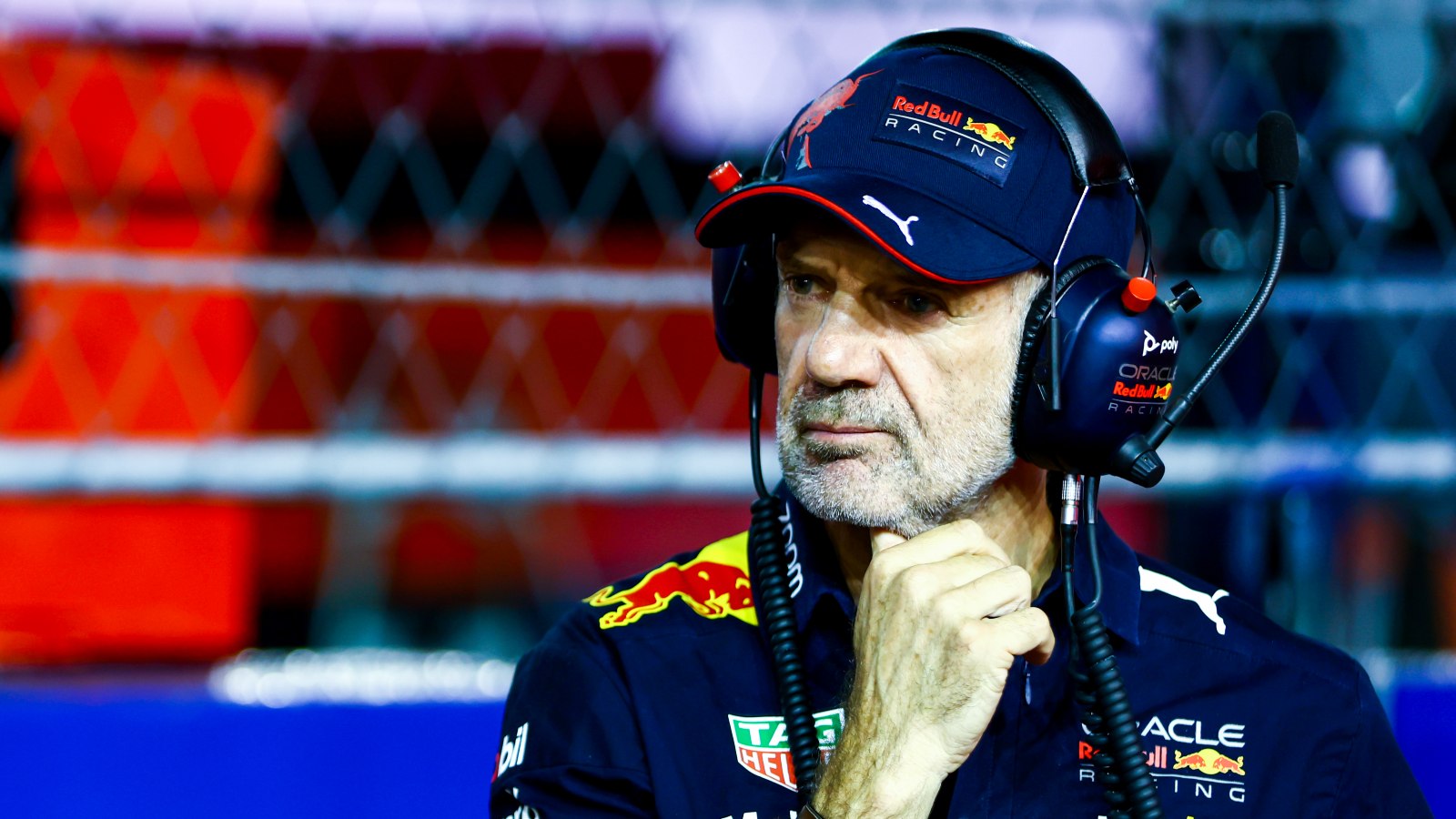 Red Bull's chief technical officer Adrian Newey believes Ferrari switched their focus to the 2023 season by the Singapore Grand Prix.
Having been the early frontrunner with two wins in the first three races, Ferrari fell away quite spectacularly to the point where both Max Verstappen's and Red Bull's title successes seemed a foregone conclusion.
Those championships would eventually be confirmed at the Japanese Grand Prix and the United States Grand Prix respectively but Newey suspected that their rivals may have already conceded the job was done.
The Singapore Grand Prix was the 17th race of the season and Verstappen arrived at the track with a 116-point lead over Charles Leclerc while Red Bull where 139 points better off than Ferrari.
Asked if he had been able to get to work on the 2023 car earlier in 2022 than he had in 2021, Newey remarked that he believed that Ferrari would also have switched focus before it was mathematically over.
"Once you got to Singapore, then we would have messed up fairly spectacularly to have lost it," he told PlanetF1 at the Autosport Awards in London. "I'm sure Ferrari probably had the same feeling. Mercedes were still pushing to understand the car.
"Because the regulations are relatively stable over the winter then what you continue to learn through the year is still applicable for the following season."
Newey is renowned as one of the greatest minds ever to task himself with designing a Formula 1 car but faces a new challenge for 2023 with Red Bull having reduced wind tunnel time as a result of both finishing first in the Championship and their penalty for a minor breach of the budget cap.
The 63-year-old was unsure quite how much the reduced time would affect their 2023 car.
"It doesn't help, of course," he said in regards to the penalty. "It's very difficult to know exactly how much of an effect it has.
"We've already had a bit of a penalty by winning the Constructors' and then we've had this additional penalty from the cost cut shenanigans.
"So how it will affect us, it's difficult to know but we've just got to do the best job we can."
The RB18 has been one of the most successful cars of Newey's career with the team picking up 17 of a possible 22 wins this season. Newey described preparing for the new regulations as a "juggling act" given the intensity of the 2021 title fight.
"It's been a very satisfying season," he said. "Obviously had a huge regulation change to deal with which, given that we were battling hard for last year's Championship as well, meant that was always a juggling act through 2021.
"Early season, Ferrari and ourselves were very similar. They were quicker at some circuits, we were quicker at others but we managed to develop the car to be pretty decent at all circuits. That gave us a very strong second half [of the season]."
Read more: Paddy Lowe exclusive – On life after F1, but hints a return may come in another form