Newey: 'Silly' Max 'shouldn't have brake-tested Hamilton'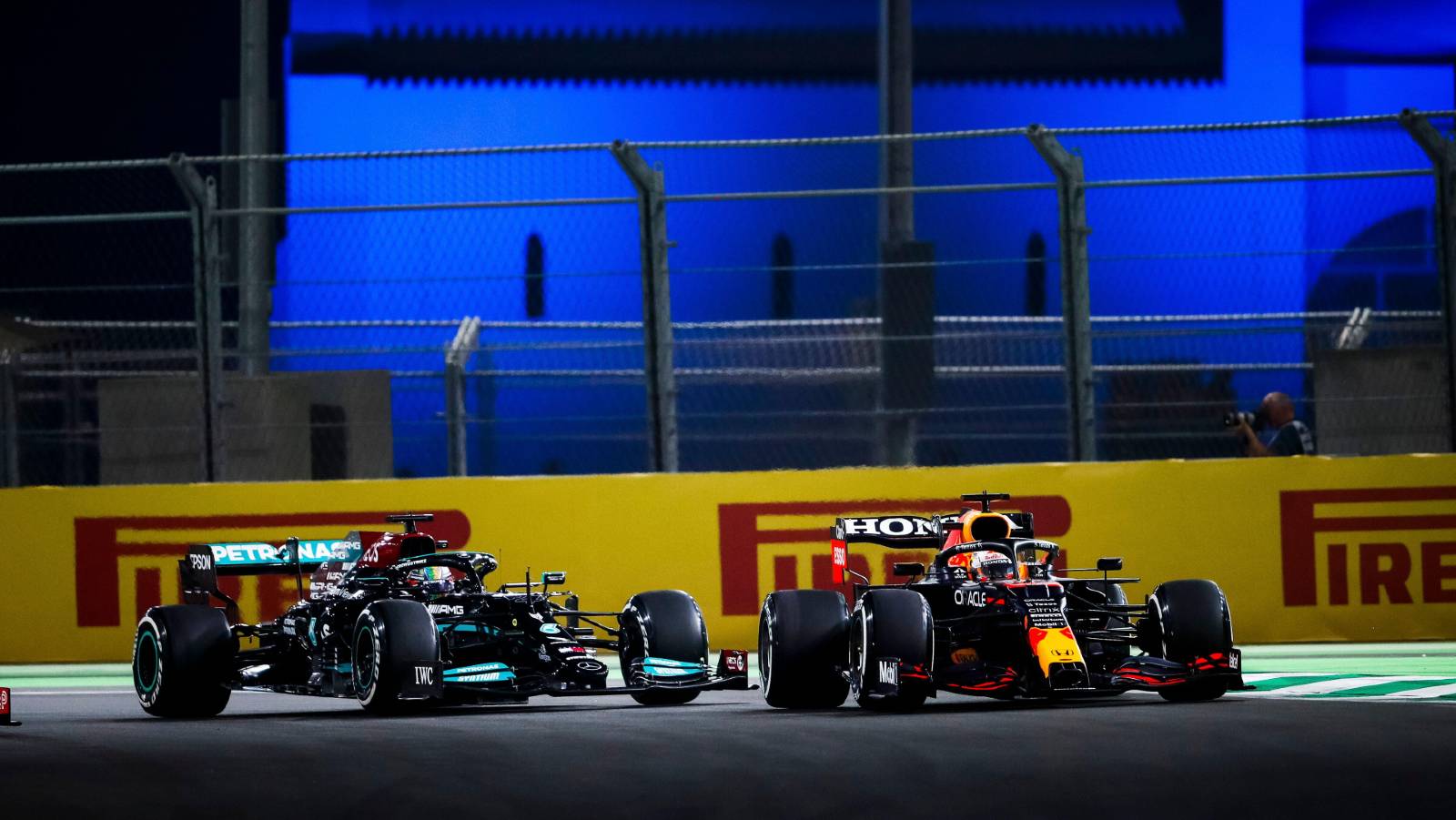 Adrian Newey has admitted Max Verstappen did brake-test Lewis Hamilton in Saudi Arabia last year, calling it a "silly" thing to have done.
Red Bull's chief technical officer said Verstappen had been "a bit naughty" in Brazil also as he and his Mercedes rival duelled for the World Championship.
In the first of those two incidents, at Interlagos, the Dutchman forced Hamilton off the track when trying to defend the lead – a move the Briton was eventually able to execute successfully as he won from 10th on the grid.
Two races later came the grand prix in which the pair clashed more intensely than at any other stage during a high-pressure battle for the title.
At the inaugural F1 race in Saudi Arabia, there were multiple clashes between the two rivals and at one point Verstappen was instructed over the team radio to concede position to Hamilton along the straight.
In doing so, the Red Bull driver braked and Hamilton's car hit the back of his, with the seven-time champion accusing Verstappen of brake-testing him.
Verstappen insisted he was merely trying to ensure he had been behind at the DRS detection point rather than doing something to antagonise Hamilton.
𝗪𝗲𝗹𝗰𝗼𝗺𝗲 𝗧𝗼 𝗠𝗶𝗮𝗺𝗶 🇺🇸 Welcome to Race Week 👋 #MiamiGP pic.twitter.com/FN4RbHabKg

— Oracle Red Bull Racing (@redbullracing) May 2, 2022
But Newey, in an interview with The Race, suggested it had been down to frustration – and that Hamilton had also palpably been at fault when the pair collided at Silverstone, resulting in Verstappen hurtling into the barrier at high speed and out of the British Grand Prix.
"What's great about Max is you always know what the car is capable of because he always gets in it and wrings its neck," said Newey.
"His feedback is good, he's very aware of what the tyres are doing and how to manage them. I think his reputation for being wild is unfair.
"Probably what he did in Brazil last year was a bit naughty. Saudi was silly. I think he got frustrated with Lewis not overtaking him but he still shouldn't have brake-tested him.
"But Silverstone to me was a clear professional foul [by Hamilton] and people seem to have a short memory. They brand an individual and it takes time for that to go.
"He's very easy to work with, very open. You ask him to do things and he will always try."
After his title triumph last year, Newey had described Verstappen as "the real deal".
"He's aggressive, but I think generally he's very fair. He's got such talent, such drive," said the 63-year-old designer.
"He's still so young. He's on a steep learning curve still, he's just amazing. And the best thing about him is he's just so easy to work with.
"There are no airs, no pretences, he just comes in and gets on with it. I love the guy, he's amazing."
Do Red Bull now have the best pairing on the grid
There is an understanding at Red Bull with the roles of Max Verstappen and Sergio Perez, and that's what makes them the best pairing on the grid.