Newey takes compliment in 'war' with Mercedes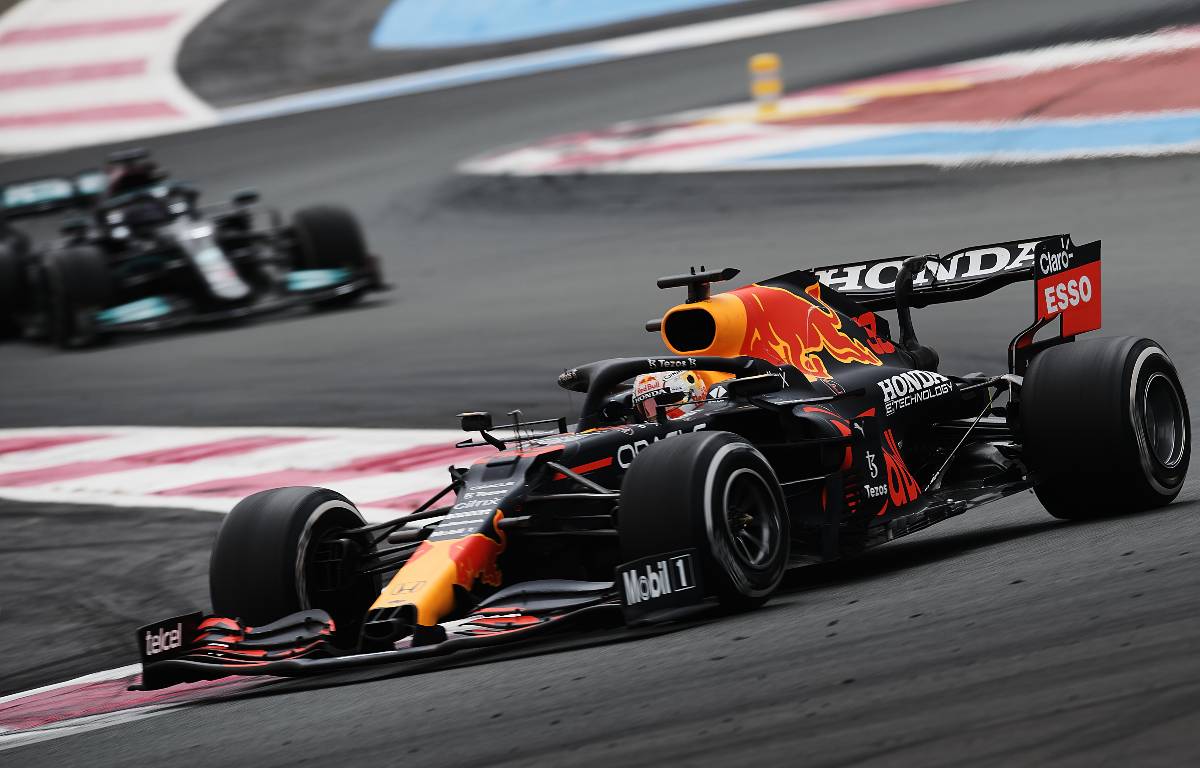 Adrian Newey sees it as a form of "compliment" that Mercedes kicked up a fuss this season about Red Bull's rear wing.
In what Red Bull's chief technical officer likened to a "war" for the 2021 World Championship, Mercedes took aim at their main rivals' flexi rear wing on the RB16B that they thought was gaining them substantial time on the straights.
No protest was launched but the FIA stepped in by introducing new tests effective from the French Grand Prix onwards with which rear wings must comply – a measure that not only meant work for Red Bull but also teams further down the order.
Red Bull, in turn, raised concerns about the legality of Mercedes' front wing, and Newey sees it all as part of the tussle for supremacy between teams aiming for the same prize. He said he experienced similar when Red Bull were Formula 1's dominant force in the early part of the previous decade.
Red Bull merchandise is available to purchase now via the official Formula 1 store
Torquing Point - Mercedes and Red Bull fight for title
Finley Crebolder and Charlotte Lines from Planet F1's Torquing Point podcast discuss the fight for the Constructors Championship as just 12 points separate Mercedes and Red Bull going into the summer break.
"It's absolutely correct that the top teams are only interested in what their main rival are doing and not particularly worried about what a team at the back of the grid is doing," said Newey during the Talking Bull podcast.
"To take the recent flexible rear wing, we were not the only team exploiting that – Alfa Romeo and I think one other team, I can't remember which, were doing exactly the same. When Mercedes started making a noise about it, they weren't worried about what Alfa were doing, they were worried about whether we were getting a benefit from it.
"So, yes, in a way you can take it as a form of compliment, and we've been there before in the past championship battles with Ferrari back in the sort of 2012 area. Then there were all sorts of rows over bodywork flexibilities and at that time it was mainly aimed at the front wing.
"So it is natural we'll equally be taking a careful eye on what Mercedes are doing and see if we can see anything they are doing that we might be able to have a pop at. It's natural.
"I never particularly like the 'war' analogy but it is a decent analogy, and so in the war analogy you look at every aspect you can to improve your competitive position."
Red Bull were unaffected competitively by the new rear wing tests as Max Verstappen won the first three races after their introduction, but subsequently the World Championship has turned very much towards Mercedes who are back ahead in both title races.