Why Adrian Newey will not get 'smug' over RB19 that exceeded expectations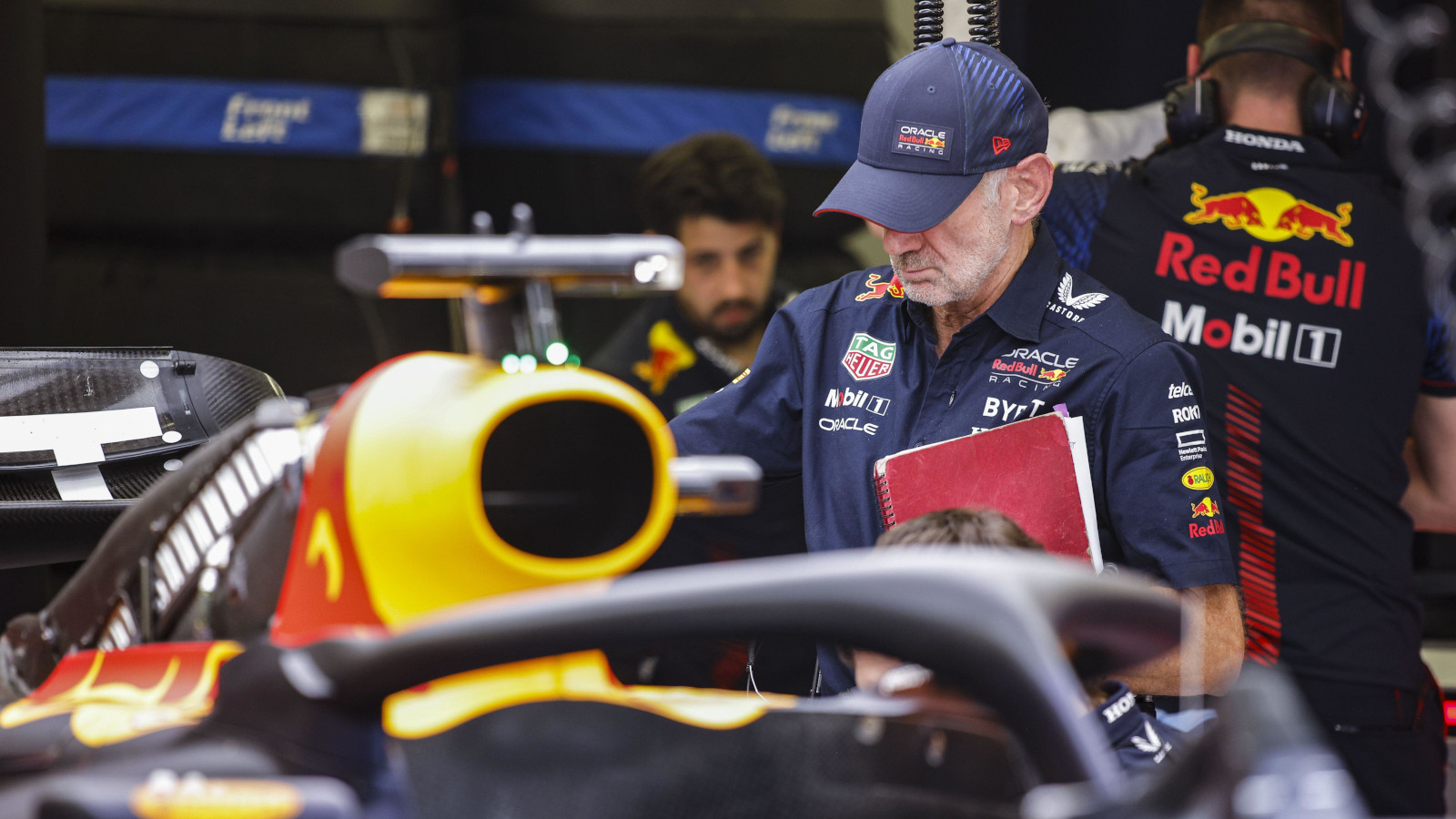 Adrian Newey says the Red Bull RB19 "for sure" exceeded his expectations in the opening three rounds of F1 2023, but there is no cause for celebration yet.
Red Bull have made an all-conquering start to F1 2023, winning all five grands prix so far, that including four one-two finishes.
The only time a Red Bull driver has not finished in the top two was in Australia, where Sergio Perez recovered to P5 having started from the pit lane as a result of a qualifying crash.
Last season's RB18 was already hailed as one of the most dominant challengers Formula 1 has ever seen, and now its successor designed under Newey's watch, the RB19, could be set to take Red Bull's stranglehold over the F1 grid a step further.
Newey then, when appearing on Red Bull's Talking Bull podcast, was asked whether the RB19 has exceeded even his own expectations.
"The start of the season, the first three races, yes, for sure," he confirmed.
"But you have to be absolutely pragmatic and on your toes. Others will be pushing hard. Things can change so quickly in Formula 1. So we've just got to keep pushing and see what we get to."
PlanetF1.com recommends
Revealed: The moment Adrian Newey planned to quit F1 for good
Red Bull made moves to stop becoming afterthought in Aston-Honda deal
From there Newey was pressed on whether deep down, speaking without the Red Bull hat on, there was a "smug" feeling within since a challenger has been produced that is going to take some serious catching at any point this season.
Newey though firmly shut down such a suggestion, saying becoming "smug" is what will open the door to being surpassed by a rival.
Asked if the human side of Adrian Newey houses a smug feeling deep down, he replied: "Absolutely not, as soon as you're smug, then the next moment you've been overtaken, so you really can't afford to be smug.
"When you're leading and you're favourite, then it actually brings its own pressures, because if you have problems, everybody kind of criticises you, if you're lucky enough to carry on and win, then everyone says, 'well, we knew that was going to happen'."
Red Bull already have a lead of 122 points over Aston Martin heading into the Monaco Grand Prix, while reigning World Champion Max Verstappen leads the way in the Drivers' standings with a buffer of 14 points over Perez.