Revealed: The moment Adrian Newey planned to quit F1 for good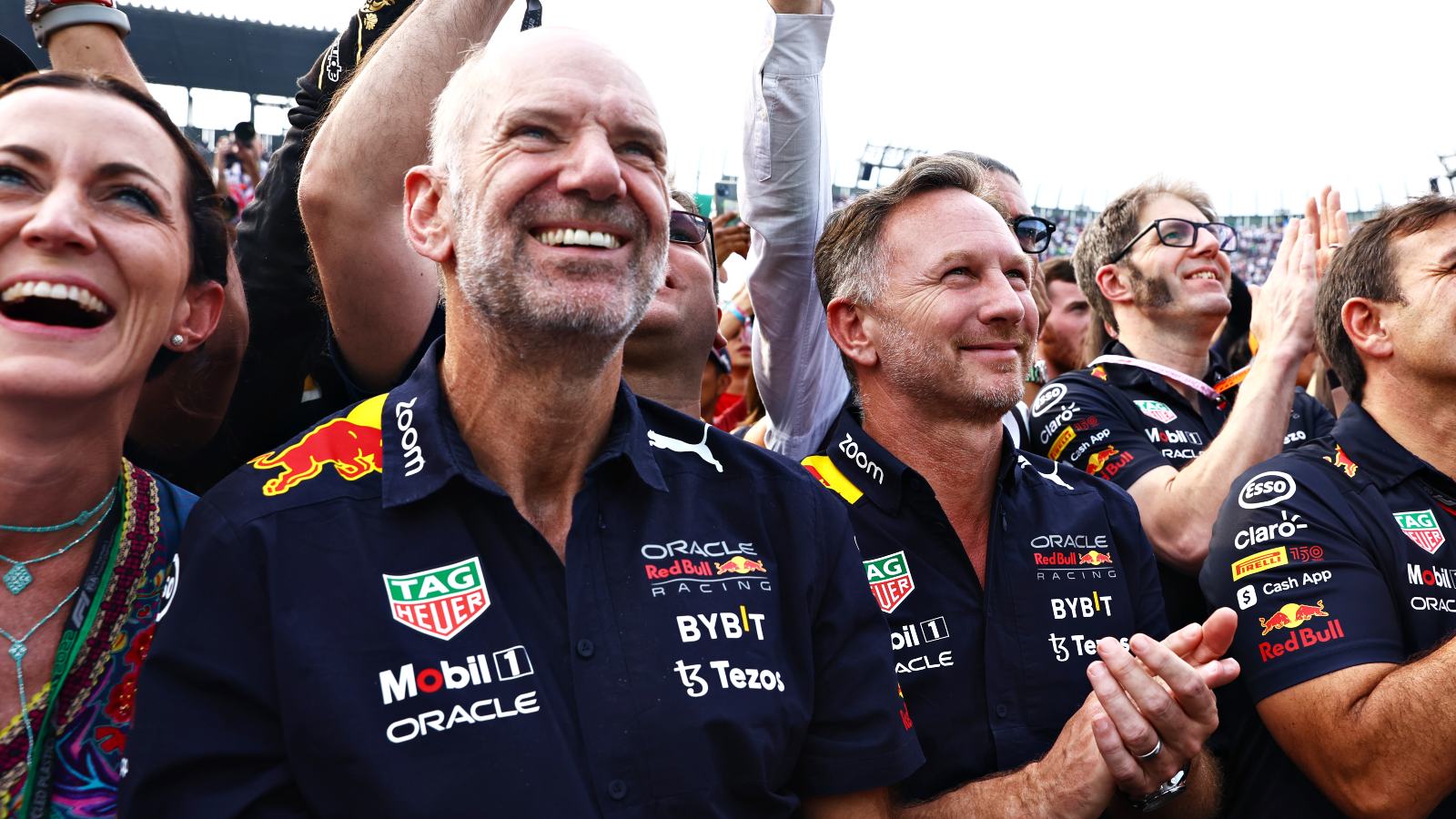 Adrian Newey revealed he had planned to retire at 60 but ultimately decided against it as he knew he would soon be bored.
The Red Bull design guru turned 64 last December, making him one of the more experienced members of the paddock, and he will be around for a little while yet having recently signed an extension to his Red Bull deal, keeping him at the team for the foreseeable future.
But had he stuck to his original plan, Newey would have already been in his fourth year of retirement having initially chosen to retire at the age of 60, which would have been 31 years after he secured his first job in F1.
Speaking on Red Bull's Talking Bull podcast, the man behind 11 Constructors' Championship-winning cars said he changed his mind about retirement when he realised he would soon get bored.
"Overall I've had a wonderful time [at Red Bull] and in terms of okay, now, I'm 64. So when do I stop? That's the interesting one.
"When I was kind of in my 40s, I always thought 'right I think 60 will be enough and that's it, I'll be out of here and I'll be lying on the beach.' But then I now know myself well enough to know that I'd get quite bored."
Newey did mention that before retiring completely, he may step back from F1 and work on avenues like the Aston Martin Valkyrie he helped design during the late 2010s.
On design, Newey was also asked what area of the car he most enjoyed creating and said his true passion was working out how everything was going to fit together.
"I think the thing I enjoy most is actually laying out the car, particularly for this new set of regulations like we had last year," he said. "Then kind of sitting back, trying to understand the regulations, what's going to be involved, what route do we take and then trying to come up with an architecture.
PlanetF1.com recommends
How 'unfinished business' convinced Adrian Newey to leave McLaren for Red Bull
Adrian Newey makes key admission over 2022 regulation changes
"What you're trying to achieve aerodynamically, vehicle dynamics, that then drives [aspects] in terms of suspension layout. So for instance, with this car, we went pull rod front, which seemed to be appropriate to the layout of the car and the aerodynamics, and push rod rear which suited the aerodynamics of the car.
"So it's those sorts of things that I really enjoy. Then, once you then go into the details, I kind of I'm a bit of a maverick in the organisation at that point, because I tend to go around and see which bits I think or feel could possibly be improved from a different pair of eyes over and above what the guys are working on, day in, day out and that's where occasionally I can contribute.
"Because I float around a bit then I can sometimes hopefully bring in ideas from a slightly different angle compared to if you're doing that job, not day in day out, but for a significant amount of your time."