Newey recalls how op came with chance of brain damage
Red Bull chief technical officer Adrian Newey has detailed how he turned down an operation after fracturing his skull in a cycling accident last year, after doctors said there was a small chance of him getting brain damage during the procedure.
Newey suffered serious injuries after plunging six feet off a cycle path a night while with wife Amanda, suffering multiple skull fractures combined with chipping a bone above his eye muscle after hitting his head on a stony beach.
Amanda described towards the end of last year about how "miraculous" his recovery was, but the Red Bull technical boss decided to press on with the job at hand after taking time off to recuperate.
"No, I'm sufficiently pig-headed that it didn't change much," Newey told the Evening Standard when asked if easing his workload crossed his mind in the aftermath of his incident.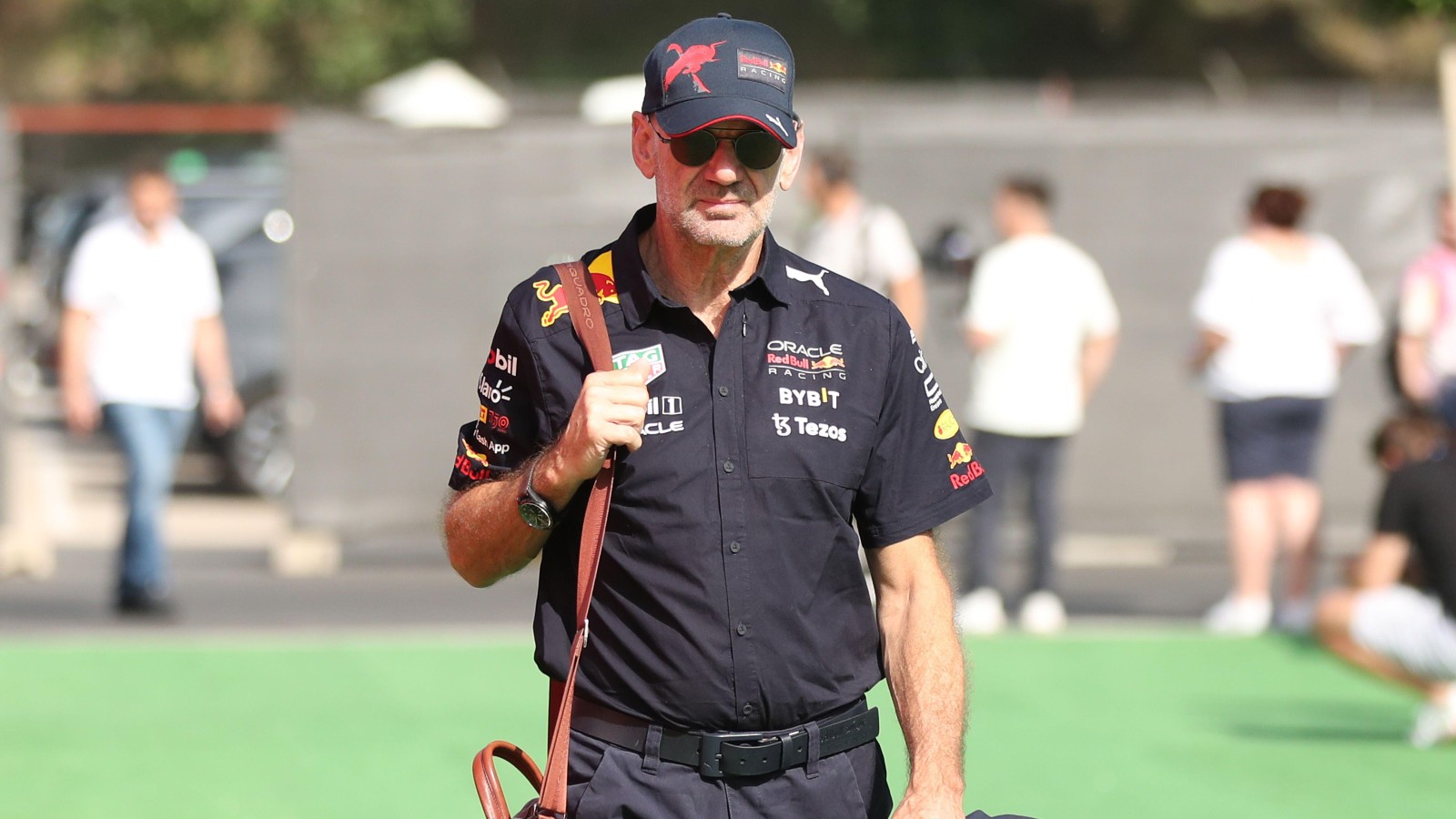 He had a round of craniotomy surgery to repair the damage to his skull – returning to the pit wall virtually just 10 days later – but he drew the line when it came to another suggested procedure when it came to the bone chip above his eye.
"The three wise men appeared at the bottom of my bed — a neurosurgeon, a maxillofacial guy and the anaesthetist," he explained.
"With the eye, he said they'd need to act quickly or the bone could sever the eye muscle and I'd lose movement of the eye.
"Okay, what's the risk of damage to the eye? 'Oh, no risk.' Any risk of brain damage? 'Oh, not much.' Give me a percentage. 'Five, maybe 10 per cent.' At which point I told my wife to get me out of there."
On track, Max Verstappen's dramatic Drivers' Championship win gave Newey a 12th season in which one of his car designs took a World title, and a 21st title in total.
Verstappen has recovered from a 46-point deficit to open up a significant lead in this year's standings after five wins in six races, and while a prospective runaway "would be lovely from our point of view", he added that the thrill of the fight in previous years sticks in people's minds longer.
"From a health point of view, I prefer the easier ones, but the more memorable ones are the tight ones, particularly if you're lucky enough to get the result at the end," he said.
"When I joined Red Bull, people thought I was committing career suicide," he added. "It's been the most satisfying because, along with Christian, we took it from the ashes of Jaguar to how we want it."