Adrian Newey explains Red Bull recovery from Friday practice 'problems' in Bahrain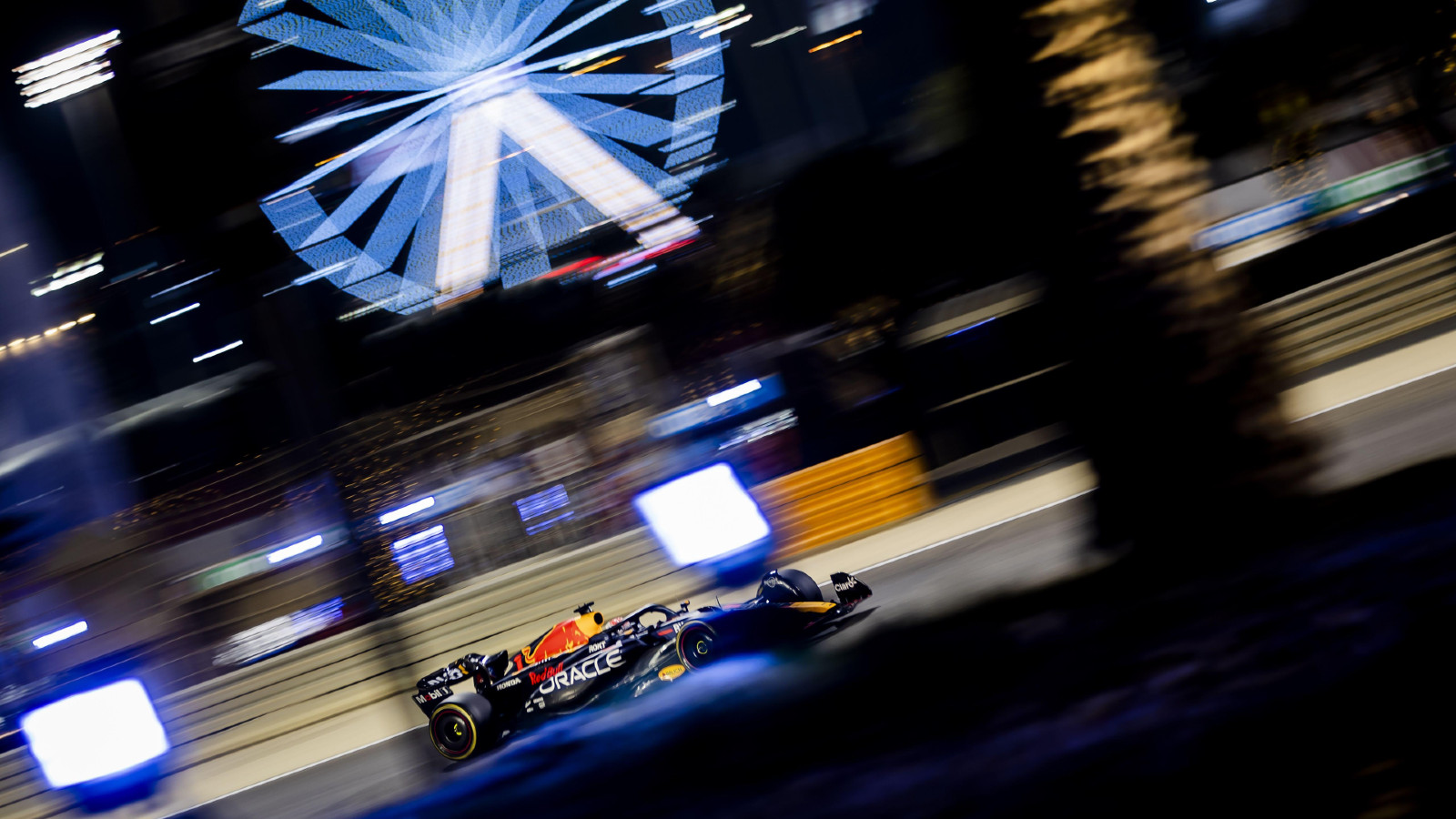 Red Bull's start to the 2023 Formula 1 season may have looked perfect but chief technical officer Adrian Newey has opened up on the "problems" that unsettled the team during Friday practice at the Bahrain Grand Prix.
Max Verstappen led a comfortable one-two finish for Red Bull at the Sakhir circuit but the team appeared to be in a vulnerable position after the first day of running in Bahrain as the World Champion complained about the handling of the RB19 car in finishing almost two tenths behind Fernando Alonso's Aston Martin in FP2.
With the Spaniard also leading the final practice session, Red Bull mounted a recovery in qualifying as Verstappen claimed a comfortable pole position before dominating the race, crossing the line with an advantage of almost 40 seconds back to third-placed Alonso.
With the team winning the opening race of a season for the first time since Sebastian Vettel's 2011 Australian Grand Prix triumph, Newey was pleased with Red Bull's strong start to the campaign after suffering a double DNF in the first race of 2022 – but revealed the victory wasn't quite as simple as it looked.
He told the F1 Nation podcast: "Last year was a proper mare for us, that's for sure. I think 2011 was the last time we won the first race, so it's the end of a long dry spell in that sense.
"The test went well for us, we thought we had a competitive car.
"FP1, I must admit kind of wiped the smile off us a bit because we had a few problems and the boys reacted really well. We had quite a long evening on Friday night going over those problems."
PlanetF1.com recommends
Lewis Hamilton: Mercedes 'didn't listen' to me on W14, 'I know what a car needs'
Fernando Alonso v Lewis Hamilton was good, but Alonso v Max Verstappen would be 'really cool'
Five reasons for everyone to still be excited about the F1 2023 season
With the teams' running restricted to a short shakedown session and a three-day pre-season test a week ahead of the first race, Newey confirmed the issues Red Bull confronted in Bahrain had not surfaced in preparations for the season opener.
He added: "There was an unexpected problem on the car from a reliability point of view on Friday, which meant some extra work. Bottom line is for all teams, obviously, you [have] a little 50km splash round and then three days of testing, so it really isn't very much and it's amazing just how reliable the grid has been given that lack of testing.
"But something caught us out on Friday. The car wasn't behaving quite the same as we expected it to do, the conditions seem to change slightly.
"So it might have looked smooth on the outside but it was the duck underneath the water on Friday and Saturday."
Verstappen claimed in Bahrain that the RB19 was improved in all areas compared to the car that won all but five races in 2022, with Mercedes driver George Russell forecasting Red Bull could win every race this season.
However, Newey has urged caution given the specific demands of the Bahrain circuit, where the highly abrasive circuit puts stress through the rear tyres.
"This car is clearly a close evolution of last year's but we had a good, detailed look [and] tried to be critical of its weaknesses, tried to improve on those in lots of small ways and on a sample of one that seems to have worked reasonably well," he said.
"Because it is a sample of one – this circuit has some peculiarities to it – so we need to be careful to keep our feet in the ground and keep pushing."