Adrian Newey says Red Bull 'possibly put too much work into last year's' car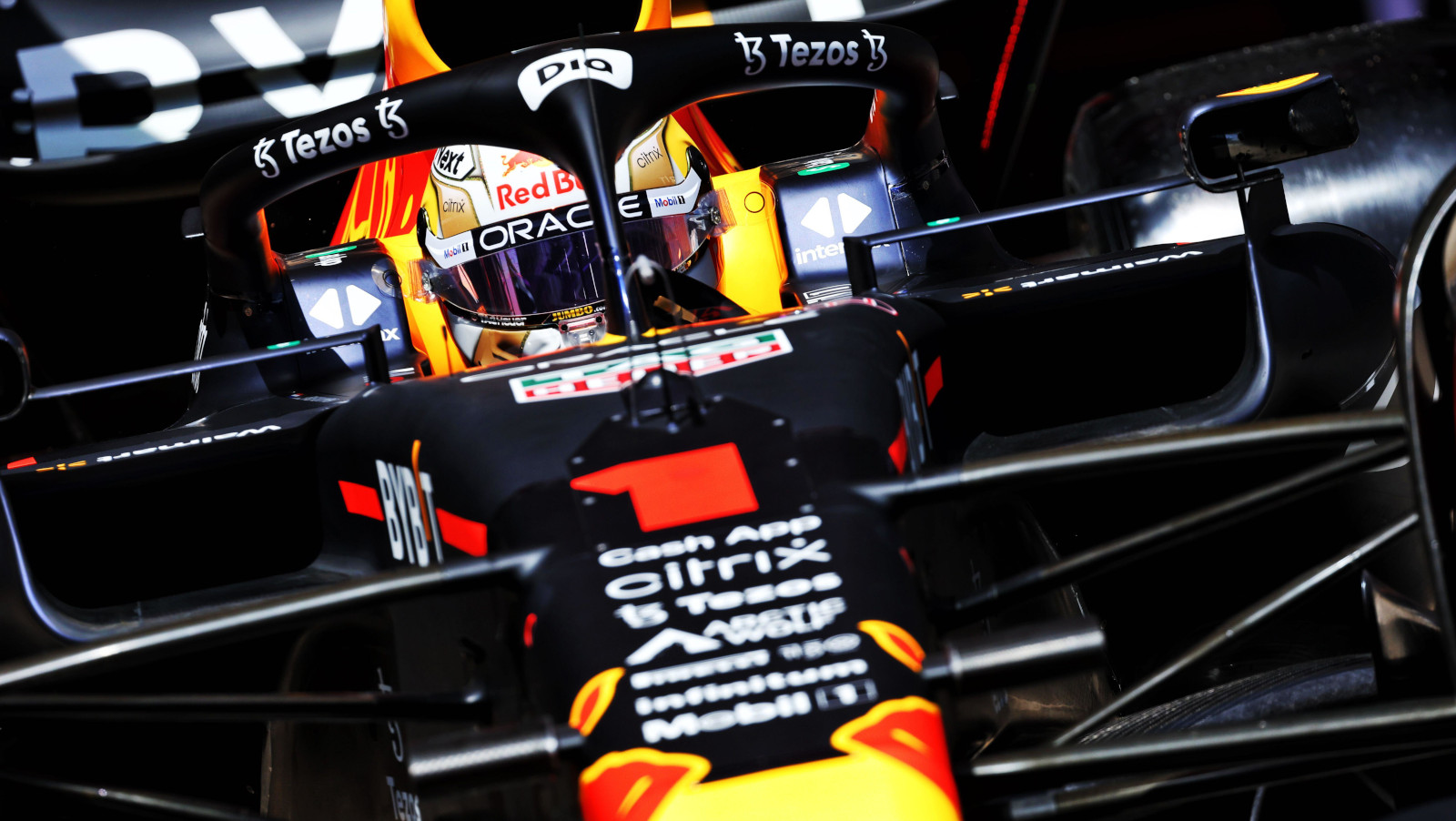 Having to balance upgrading last year's car versus designing this year's all-new RB18, Adrian Newey says Red Bull "possibly put too much work" into last year's with the title on the line.
But that they won the Drivers' title with Max Verstappen meant "we got one of the two jobs done".
Last season, the final year under Formula 1's old technical regulations, Red Bull found themselves in the thick of the title fight with Verstappen taking on Lewis Hamilton for the crown.
The protagonists recorded 14 1-2 results in the 22-race season and went into the final race, Abu Dhabi, tied on points with Verstappen emerging triumphant in the winner-takes-all decider.
However, it had a bit of a knock-on effect on his title defence.
Although this year's RB18 was quick out of the blocks, Verstappen challenging for the win in Bahrain, it had a few issues as it was not only overweight but unreliable.
The team set about fixing the latter before focusing on bringing down the car's weight, Red Bull motorsport advisor Helmut Marko recently revealing almost all their 2022 upgrades were made with weight in mind.
As the season progressed the RB18 became the car to beat, Verstappen taking 15 of 22 wins while Sergio Perez added two to the team's tally as they romped to their first championship double since 2013.
"I think last year we had a difficult decision to make in terms of how we judged challenging for last year's Drivers' and Constructors', where we clearly had a good car, and getting on with the research of this year's car with the big set of regulations," design guru Newey explained at the Autosport Awards.
"It was a difficult juggling act, possibly put too much work into last year's but we got one of the two jobs done.
"I think we did a decent job in terms of the time we did put into this year's car, we got the fundamentals right and came out with a car.
"In reality Ferrari were in pre-season probably a little bit quicker, we had a very good and effective first race upgrade.
"That made it very close and then after that it was really a tight battle early on. I think Ferrari picked up some races, we had others.
"We've kind of learned from that, make it a well-rounded car for the second half of the season to make sure that we could be competitive."
Red Bull won 10 of the last 11 grands prix with Verstappen taking 15 in total, a new record for a single season.
Can Red Bull do it again in 2023?
Earlier this year Red Bull were hit with a 10 percent reduction in their 2023 R&D time, their punishment for breaching the budget cap in 2021 with the team having overspent by $2.2 million.
With less wind tunnel and CFD time already given their Constructors' Championship success, the numbers translate to 63 percent of the allotted aerodynamic testing restrictions which means just 202 runs in the wind tunnel. That's compared to Mercedes' 256 and Ferrari's 240.
But while Christian Horner reckons that could cost his team about half a second, it is a punishment that is unlikely to hurt Red Bull in 2023 given their advantage over the chasing pack.
That's an advantage they'll take into next season as the regulations, barring a tweak to the floor rules, are stable. So even if Red Bull fall behind in development in the latter part of the season, they should have enough of an advantage to keep them at the sharp end and in the title fight.
It's 2024 where the question of how much the penalty hurt will be answered.
Read more: Paddy Lowe 'quite happy' Max Verstappen took 2021 title in 'sport of jeopardy'