Prost sees two reasons why Red Bull could win title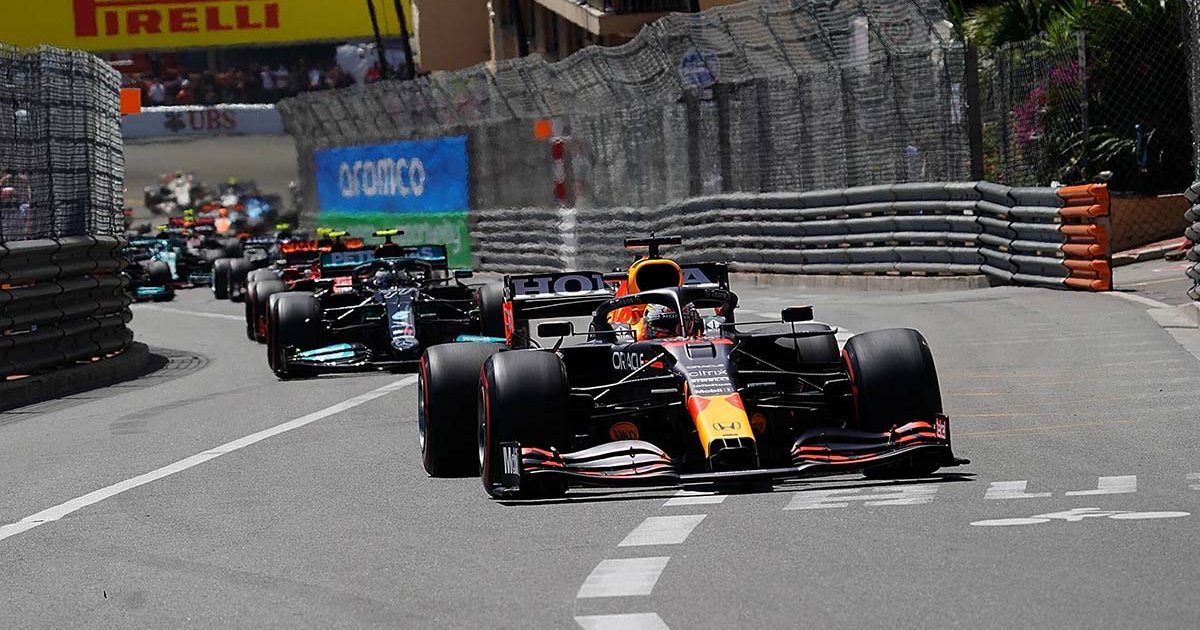 Four-time World Champion Alain Prost thinks the contrasting fortunes of Valtteri Bottas and Sergio Perez could be crucial in deciding the titles this season.
Mercedes and Red Bull are slugging it out for World Championship glory this season with Max Verstappen and Lewis Hamilton the main contenders for the Drivers' silverware.
But Prost believes the supporting acts of Bottas and Perez are also of great importance and it is in this particular battle where he can see somewhat of a gulf emerging between the two, especially with the former who is under a lot of pressure with his Mercedes future clearly on the line.
𝐓𝐫𝐢𝐩𝐥𝐞 𝐇𝐞𝐚𝐝𝐞𝐫 🇫🇷🇦🇹🇦🇹 Full send to the south of France and back home 💪 #ChargeOn 🤘 pic.twitter.com/bONlJ2zLoD

— Red Bull Racing Honda (@redbullracing) June 14, 2021
Red Bull merchandise is available to purchase now via the official Formula 1 store
"It's difficult to say who's going to win, but the first thing is it's going to be a nice battle," Prost told the F1 Nation podcast.
"I think Red Bull and Max are in better shape, in my opinion today, but it's always a long season and that can reverse differently. But for one or two reasons [I think they could win the title].
"First of all, Sergio Perez is starting to do a good job so it's going to be a big help. I don't think he's going to be a strength for Red Bull but more help.
"Valtteri [Bottas] is not, psychologically it's a very difficult situation.
"I like Valtteri as a person and this must be quite tough, to be in a team like this, but you could see that the psychology of the teams [is difficult].
"Before you had a very nervous Red Bull team and very up and down.
"And then you can see some different things at Mercedes, some small mistakes, some misunderstandings, some very nervous reactions from Toto [Wolff], for example.
"They could never see that before, so things can change and that can make the difference, in my opinion, during the year."
As for the Hamilton v Verstappen battle, he said it is very difficult to compare the two drivers who are providing us with a fascinating title contest so far during the 2021 campaign.
He said: "If you compare Max and Lewis, it is very difficult to compare a driver who is trying to get their first championship.
"Compared to a guy that knows how to prepare his race and manage his season.
"It's very difficult in terms of pressure. As soon as Max will win a championship, I think he can be a fantastic driver.
"But Lewis is a very complete driver. He has all the tools. He's unbelievable."
Follow us on Twitter @Planet_F1, like our Facebook page and join us on Instagram!