Prost takes parting shot at Alpine CEO Rossi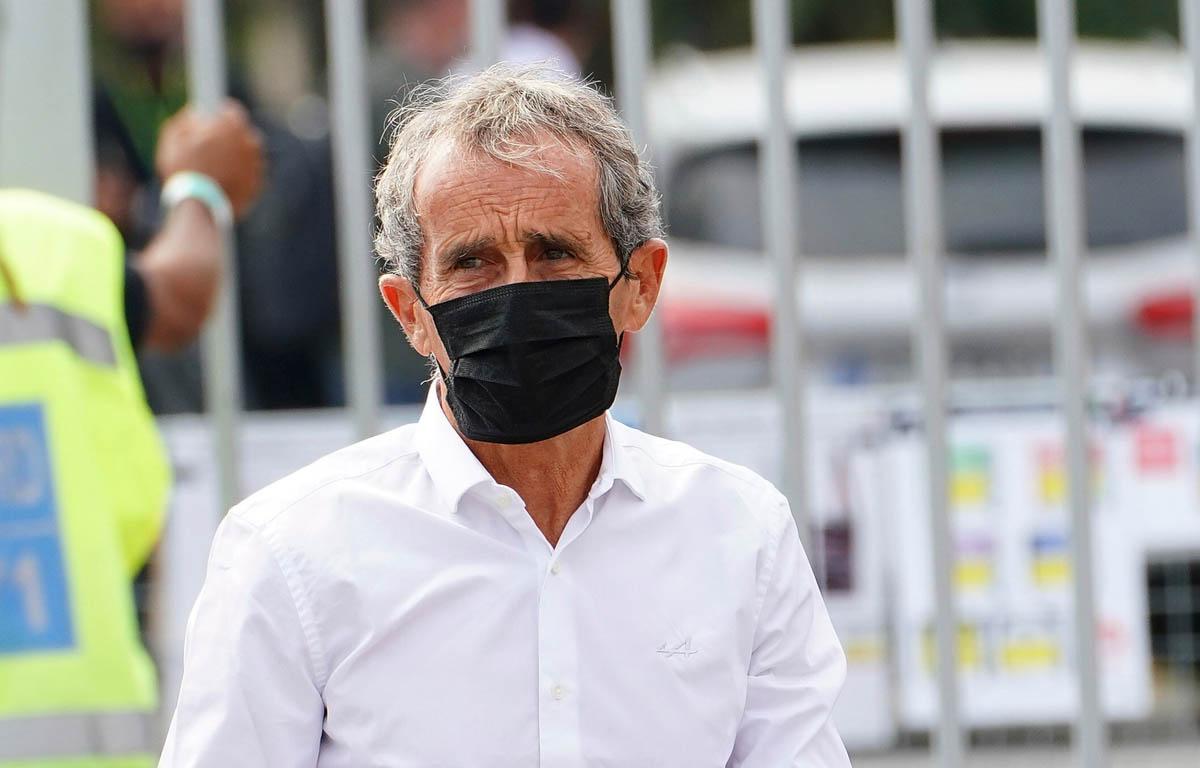 Alain Prost has said Alpine CEO Laurent Rossi "wants all the light" and "no longer needed to be advised", which was a reason behind his departure.
Prost voiced his displeasure at the announcement of his departure being leaked before the time he and the team agreed, which he feels vindicated his reasoning for turning down a new contract to stay in his advisory non-executive director role.
He stated that it was a "personal relationship" that caused him to not carry on with the French team, and it has become clear that Rossi is the person to whom Prost referred in his Instagram post on Tuesday.
The former McLaren, Ferrari and Williams driver thinks Rossi wanted to keep people "on the sidelines" within the team, and that he was becoming increasingly marginalised when it came to decision-making – adding that he was "deliberately very isolated" towards the end of his Alpine tenure.
Alain Prost is p***ed that someone leaked the news of his Alpine exit…

"No respect, sorry!" said the four-time F1 World Champion.

"I have refused the offer made to me in Abu Dhabi for the 2022 season because of a personal relationship and I was right!" pic.twitter.com/SPxaIQdQeF

— PlanetF1 (@Planet_F1) January 18, 2022
"Laurent Rossi's desire is to be alone, not to be polluted by anyone," the four-time World Champion told L'Equipe.
"He told me himself he no longer needed to be advised. It was in Qatar, but he still offered me a contract in Abu Dhabi, which I refused.
"It must be said it was a project in which I believed, and I still believe, an ambitious project which has restored incredible motivation within the group.
"But now, there is a real desire to put a lot of people on the sidelines. Laurent Rossi wants all the light.
"Me, what interests me is the challenge of being in a team and being listened to and involved in certain decisions.
"I was deliberately very isolated, but I still influenced a lot in a discreet way despite all the disagreements that I kept to myself."
The Frenchman added that his relationship with Rossi deteriorated to the point where he would not speak to him in the paddock, which added to his reasoning for wanting to leave.
"Not at all," Prost stated when asked if he was no longer respected at Alpine.
"When the team boss doesn't even say hello to you when you arrive at the circuit, it's because there's no more fun. There isn't even any respect anymore. And then it can't work anymore."
Major Alpine shake-up continues with Prost exit
Alain Prost has left Alpine as their shake-up continues.