Prost: Renault to 'keep going' despite lack of stability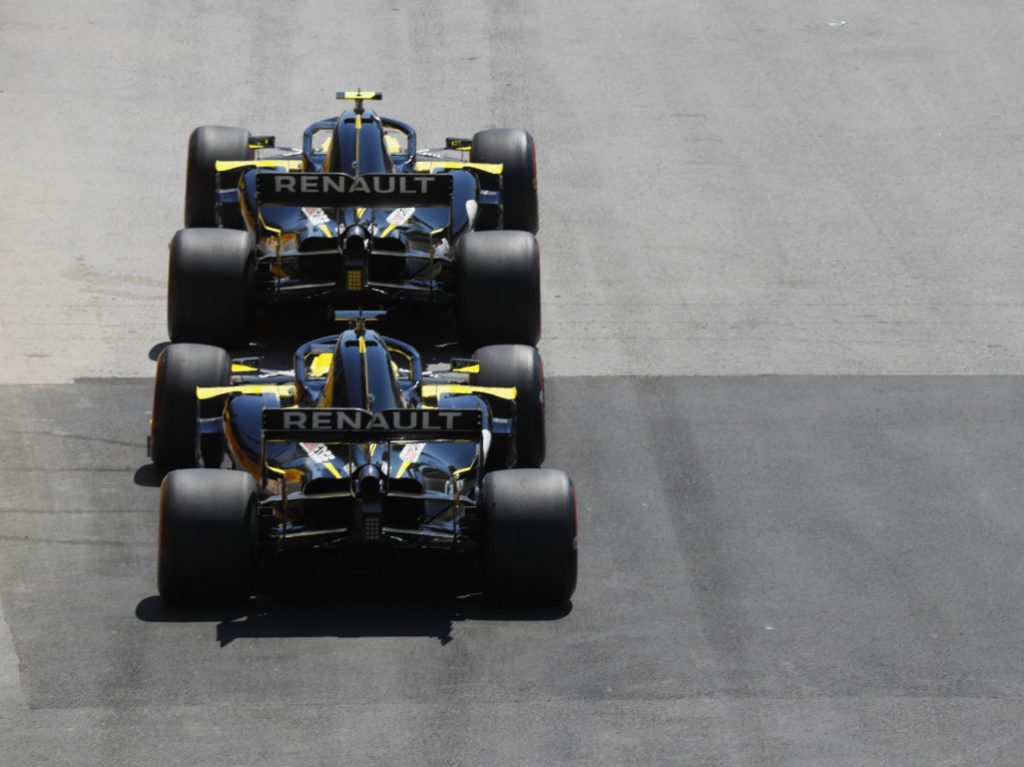 Renault non-executive director Alain Prost concedes they "are still not in a very stable situation", but is upbeat for the future after a "tough season".
Having finished best of the rest in 2018, the Enstone squad were hoping to replicate that this campaign and after initially being in a tight battle with McLaren for fourth place this year, they have fallen away and are now focused on finishing fifth.
However, even that is not secured yet as Racing Point are 18 points behind with Toro Rosso another point adrift in seventh two races still to come.
Although they are in the driving seat, Prost knows they can't count their chickens just yet.
"It's not over but we are more confident for sure," he told Motorsport.com. "After what happened when we lost the points in Japan – it makes quite a big difference, because it's not only losing points, it gave more points to the others. So we really deserved to be where we are.
"At least at the end of the season we need to show something, because it's good for the morale of the people. We have had a very tough season.
"We have been good most of the time for the second part of the season in races, but sometimes you have accidents at the first corner or whatever. With a little bit of luck we can fight more with McLaren."
Renault returned to F1 as a factory team in 2016 after taking over Lotus F1, and three years later they still have some teething problems.
Prost, though, is confident they will eventually figure things out and improve further.
"We know where we are, but it's very different to explain outside," he said. "Because you're trying to build something, sometimes you lose a bit. We are still not in a very stable situation because as you see we are changing the organisation.
"But we keep going. I'm not at all pessimistic for the future, but it takes a little bit more time to be there."
Follow us on Twitter @Planet_F1 and like our Facebook page.