Reverse grids would make Prost 'leave the sport'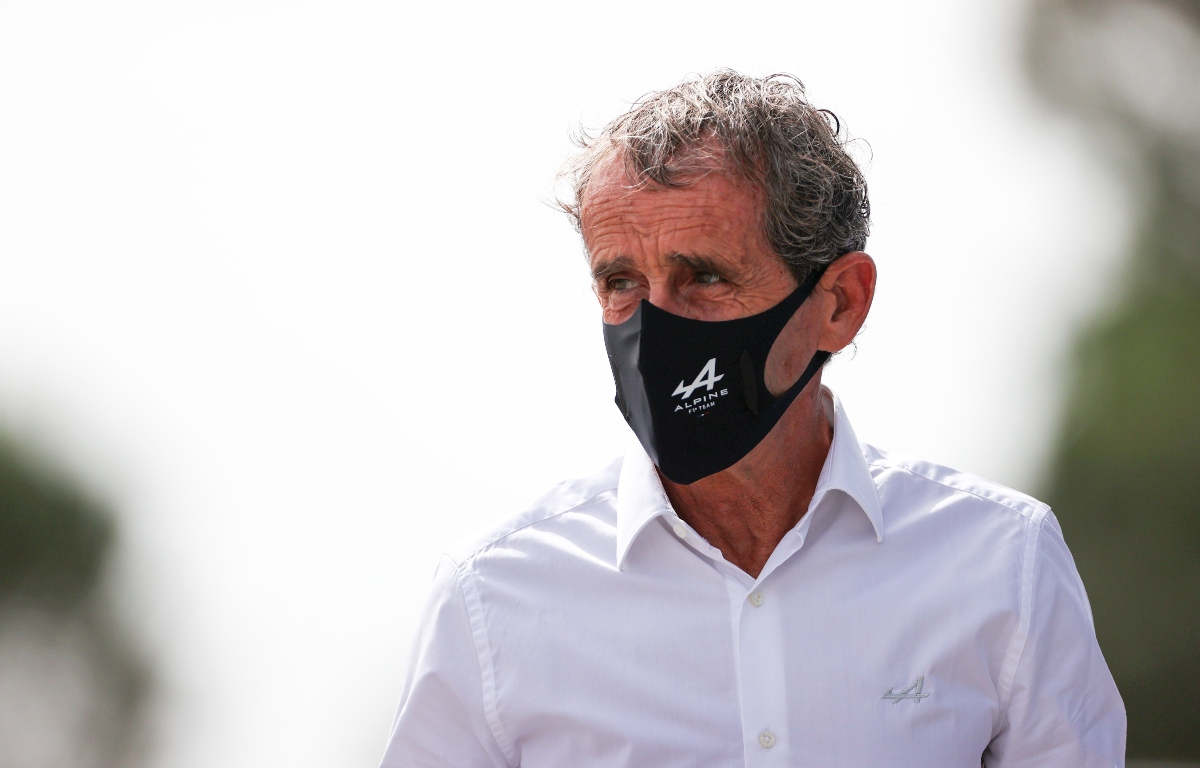 Alain Prost hates the idea of reverse grids, so much so that he would leave Formula 1 altogether if they were introduced. 
Since taking over from Bernie Ecclestone, Liberty Media have been keen to introduce new race weekend formats to the sport.
They have done so this season, bringing in sprint qualifying, a short 'race' taking place on Saturday to determine the grid for the main event on Sunday.
Having a reverse grid for such races has also been discussed a number of times, with Ferrari recently declaring their support for the idea.
"I'm very happy, I can hear there are different proposals from drivers. I think having a mini-race on Saturday with the inversed grid compared to the championship, I think whatever idea can be interesting," said Ferrari team principal Mattia Binotto.
"I think that for the show and the spectacle, it can be of interest.
"At the very start of the discussion of the mini-race format, as Ferrari, we were the one proposing it because I think whatever is your position on the classification, that is bringing some extra spectacle and that's important for our fans.
"It's important for the entertainment F1 may offer."
F1 TV are offering PlanetF1 readers 10% off both monthly and annual subscriptions! In order to claim this fantastic discount, click the following link and use the promo code PLANETF10 at checkout!*
*The offer ends at midnight on September 26 and excludes Netherlands
Charles Leclerc on sprint qualy:

"I didn't enjoy it as much in Monza and I feel there's maybe room to just try something different…

"There's been already quite a lot of ideas. And I think we are all on the same line to just try and do something different.."

Suggestions? #f1 pic.twitter.com/p5NQ2OMwMb

— PlanetF1 (@Planet_F1) September 17, 2021
Binotto and co are in the minority though, with the majority of teams, drivers and fans firmly against bringing them into the sport.
Prost belongs firmly in this camp, with the Alpine advisor saying reverse grids go against the idea of F1 and that he would leave the sport if they were used.
"I think it's good that Formula 1 is trying some things, but you have to understand why you want to do this. You have to ask yourself why," the four-time former World Champion said on the team's Prost in the Paddock podcast.
"Formula 1 must remain traditional. We have to understand the best car and the best driver win because they are the best. That's the whole idea of ​​Formula 1.
"I hate the idea of ​​a reverse starting order. I hate it. If they introduce the reversed grid in Formula 1, I would leave the sport.
"I think that's the worst thing you can do for Formula 1. I would rather see a team dominate because they did the best work than a reversed grid.
"But I am very traditionalist. They also experimented with points for pole position at the time, which I was not happy about."