Prost: Wolff/Horner rivalry 'a little bit too much'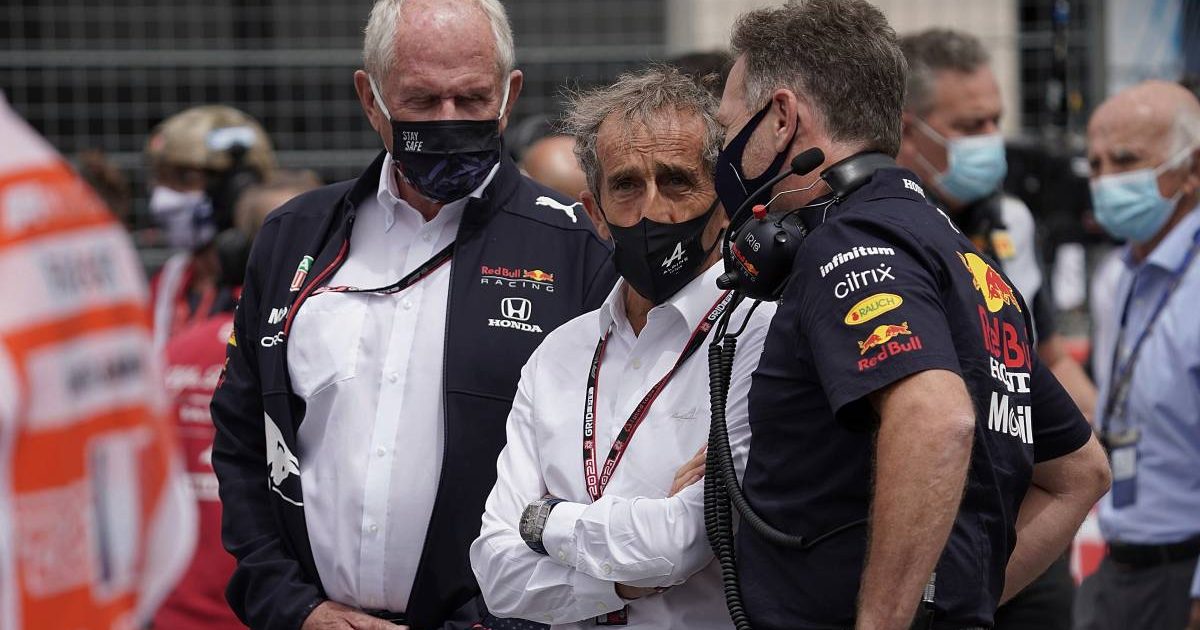 Alpine non-executive director Alain Prost feels that the squabbles between Toto Wolff and Christian Horner have gone too far.
On-track the battle has been fierce this season, with Max Verstappen taking an eight-point lead over Lewis Hamilton in the Drivers' Championship into the Saudi Arabian GP, though the momentum is with Hamilton after successive victories in Brazil and Qatar.
Mercedes, meanwhile lead Red Bull by five points in the Constructors' Championship.
However, there has also been plenty of action over in the paddock, with Mercedes boss Toto Wolff and Red Bull principal Christian Horner at each other's throats for much of the campaign, while the FIA have also been the subject of the wrath of both team bosses.
While this has admittedly added to the drama of the season, several personnel in the paddock have criticised the actions of the pair.
The most recent round of drama in Qatar saw Horner warned by the stewards, following the comments he made about the marshals after Verstappen received a five-place grid penalty, the result of his failure to slow under double-yellow flags.
And at the prior round in Brazil, Wolff had been critical of the FIA over a string of sanctions against Mercedes and Hamilton which he felt was unjust.
McLaren principal Andreas Seidl recently called for greater respect to be shown from both sides towards their competitor, as well as the FIA, a request which Prost also supports.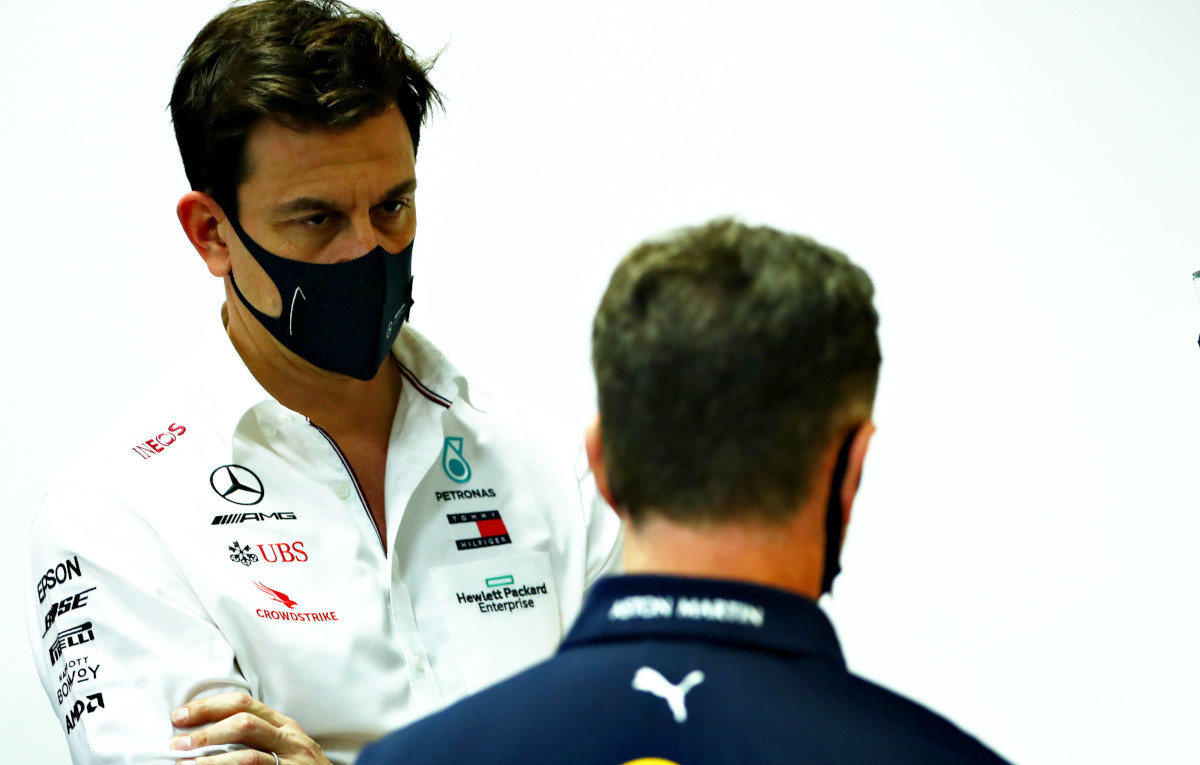 Asked by Channel 4 about this rivalry between Wolff and Horner, Prost replied: "It's maybe a little bit too much, we need to respect the FIA and the sporting side."
One of Mercedes' major gripes back in Brazil was Verstappen's defence of the lead against Hamilton, with the Dutchman pushing himself and Hamilton off at Turn 4 to maintain his position, though no investigation was launched, and Mercedes' Right to Review was turned down.
It became a wider issue from there though, with many drivers saying they were now confused over what was acceptable in wheel-to-wheel combat going forward.
So Prost feels this is an issue which the FIA should look at, specifically the increasingly forgiving run-off areas at many tracks.
"I must recognise also that we all know that with the tracks that we have today they are very wide, and you can do a lot of things," Prost explained.
"Very difficult also to judge and it may be one thing that we need to improve in the future."
Horner vs Wolff war is 'tacky and childish'
Van De Grint thinks that the off-track politics between Christian Horner and Toto Wolff is tacky and childish.