Permane reveals details of significant Alpine upgrade
Alpine sporting director Alan Permane revealed the team will be fitting an upgraded floor on the A522 at the next round at Imola.
He caveated that by saying that the new floor would likely only be added to one of the two cars in the team, but the rate of development has been such that the team have been able to bring forward the planned upgrade to Imola, when it had been pencilled in for a later date.
Given the pace on show from Fernando Alonso in particular in Australia at the weekend – which the two-time World Champion felt was quicker than what Mercedes managed – Permane is optimistic that the upgrade can keep Alpine towards the front of the field on pure pace, given the similar characteristics that the layout at Imola holds.
"We've got a nice upgrade coming in Imola," he told the F1 Nation podcast when asked about how Alpine can maintain their competitiveness.
"We have a new floor; I think that'll just be for one car at the moment. It was planned for Miami, and we've managed to pull it forward for Imola, so I'm very confident there.
"It might be a little track specific [for pace]. We struggled a bit in Bahrain, and here [Melbourne], we've been pretty happy.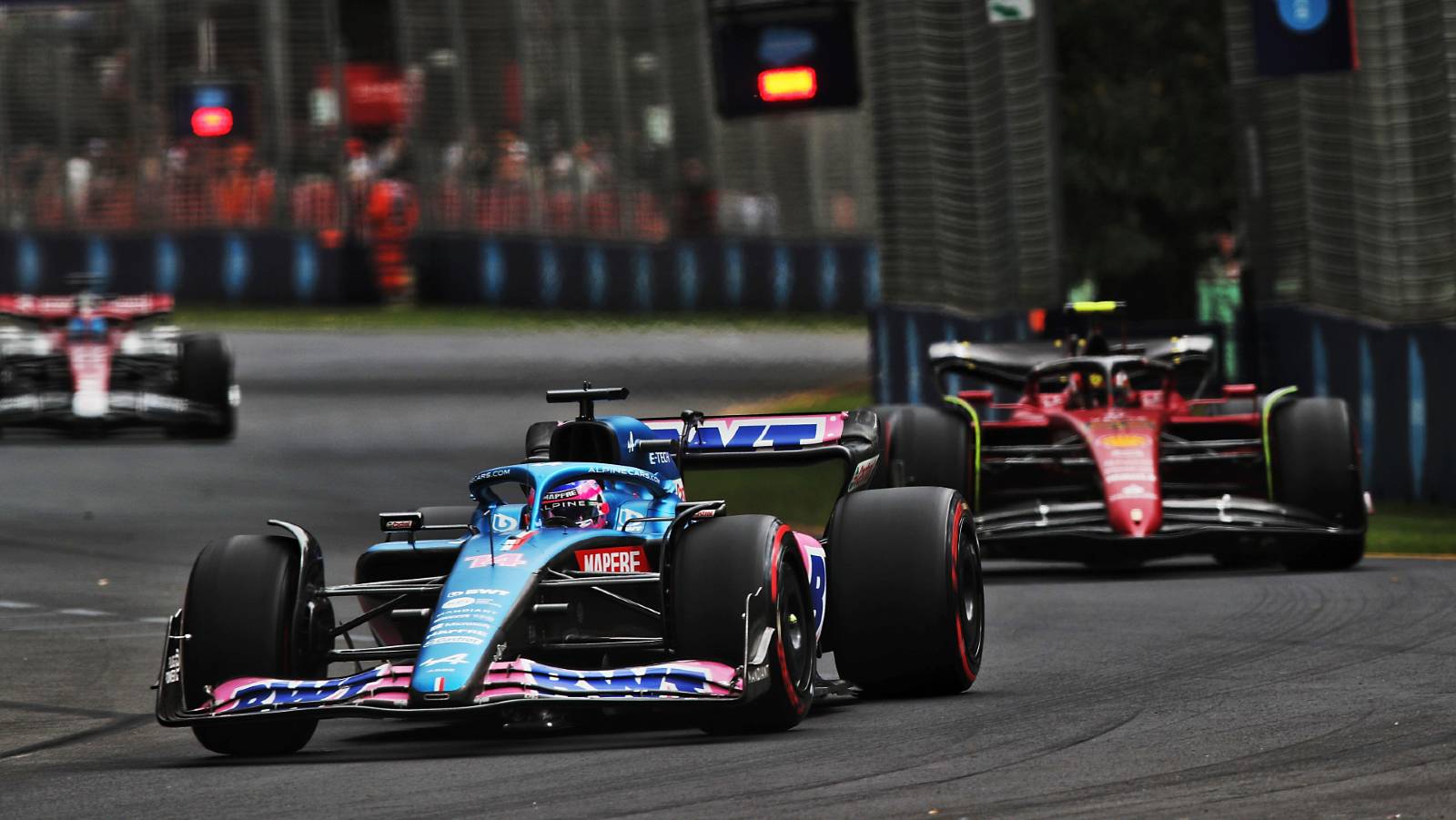 "So let's see. I don't think Imola is too dissimilar to here. There's some high-speed corners, change of direction, that sort of thing – so we're looking forward to going."
Team principal Otmar Szafnauer also predicts good things for Alpine at Imola later in April, and believes the A522 does not have any "weak points" within, but rather other teams have stronger designs in certain areas.
He added that the team's power unit development at their engine base in Viry in France have produced an engine worthy of being on the grid, albeit with an ever-so-slight deficit to those at the front.
The team boss believes every team will be likely to add updated components to their cars at the next race, but thinks Alpine can still have the speed to get towards the sharp end.
"This track has characteristics that other tracks have," Szafnauer said, quoted by Motorsport-Total. "So we will be fast in other places.
"Our car is strong in some areas and it has no weak points, but it is less strong than others. We think we have made a step with the power unit and that we are maybe 10hp [horsepower] away from the best. We are somewhere in the middle.
"So I think Viry has done an excellent job. And it's up to us now to develop the car further.
"I wouldn't be surprised if everyone brings an upgrade to Imola. In the 25 years I've been doing this, it seems like the first European races are the ones where everyone plans their upgrade. It used to be Barcelona, now it's Imola.
"But it's also the fourth race. Around the fourth, fifth race, everybody brings upgrades – so we do too. I think it will be a good track for us."
PlanetF1 verdict
Details of significant Alpine upgrade revealed
Alpine will be bringing a significant upgrade package to their car for Imola.