Major renovations to the Albert Park circuit are coming – and when completed, the quality of racing should be vastly improved.
Traditional host of the season-opening event on the Formula 1 calendar, the Australian GP, 2021 will be the second year in a row that Albert Park has been forced to give up that spot due to the global pandemic. But unlike last year, this time around the Australian Grand Prix remains on the schedule, pushed back to November.
Albert Park will be putting that extra time to good use as they make major changes to the track. One of the main aims is to increase overtaking opportunities, saying driver feedback has suggested races are too processional.
"We approached it in a very holistic way, broad and driven by consultation," Andrew Westacott, CEO of the Australian Grand Prix Corporation, told Motorsport.com.
"The track was built in 1995 and is therefore very dated. Not only in terms of the asphalt layer, but the cars have now also evolved a lot further.
"The circuit itself has been subject to what I call a level of evolution and evaluation. Drivers often say it's a great city and a wonderful place to stay, with a great crowd. They think it's a great place to open the season, but the racing sometimes looks a bit like a parade.

"What we are doing is working with the existing physical environment and limitations to develop a circuit best positioned to improve racing once the 2022 cars come into play."
As part of the changes to the circuit, turns 9 and 10 will be transformed from slow turns into fast bends, allowing for drivers to arrive at turns 11 and 12 with greater speed.
The idea then is that turn 13, which will be modified to have a positive camber, will become a far better overtaking spot. Turns 1, 3, 6 and 15 are to be made wider.
"We wanted to offer opportunities to reward courageous driving and punish sloppy driving," said Westacott.
"The camber of the corners is not always conducive to Formula 1 races."
Referencing the current negative camber of turn 13, Westacott added: "That makes it more difficult than if the left-to-right bend had a positive camber of five per cent.

"The simulations of F1 showed you can make turn 13 a real overtaking opportunity by arriving at the bend at more speed and slightly adjusting the geometry of the bend," he added.
"It also makes turns 11 and 12, part of the circuit that the drivers love, a lot more challenging."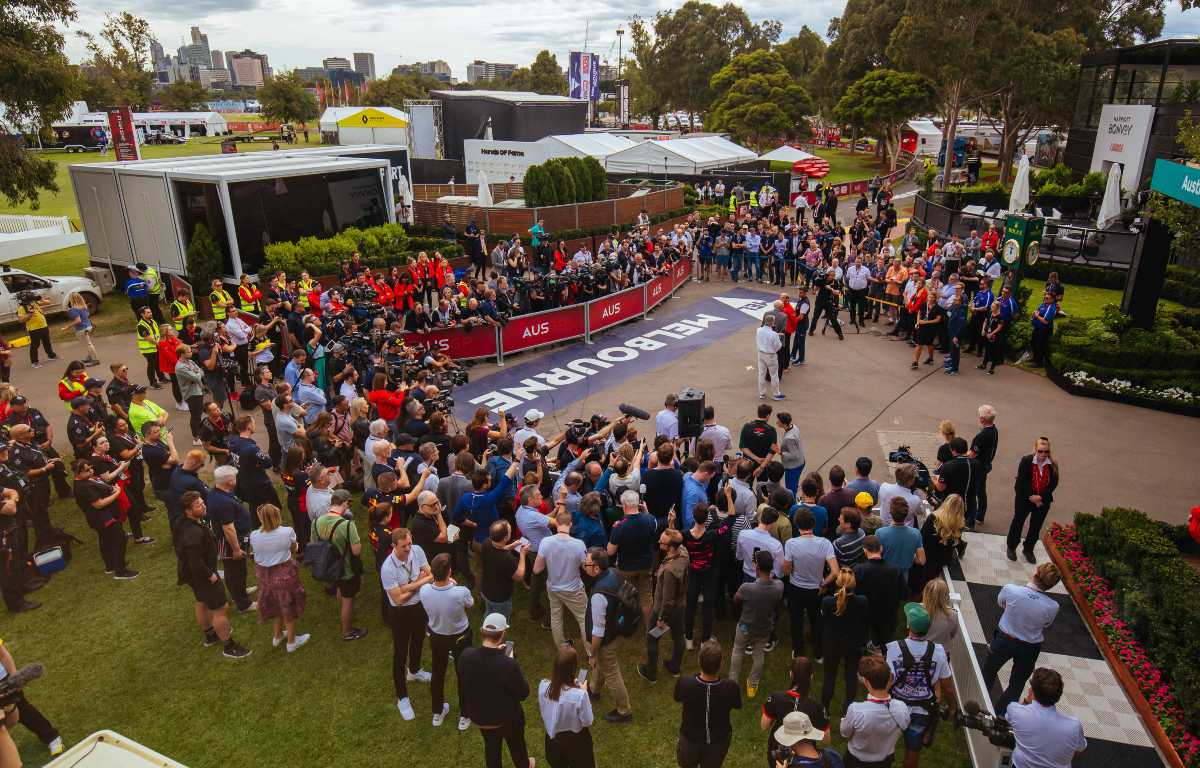 Sign up to the official Formula 1 store and save 10% on your first order!
As well as alterations to the track, the surface will also be given a new layer of asphalt. Westacott says it will be "rough", with the intention of creating greater tyre degradation.
"Every time there is a race, people talk about tyre degradation and how Melbourne, Bahrain, Sochi and Silverstone are in that area…and Melbourne was always right in the middle. It's not the roughest, but it's not the smoothest asphalt," he explained.
"If we are to put down something new, we want to make it rougher. That was important."
Follow us on Twitter @Planet_F1, like our Facebook page and join us on Instagram!