Albon building 'good foundation' for 2020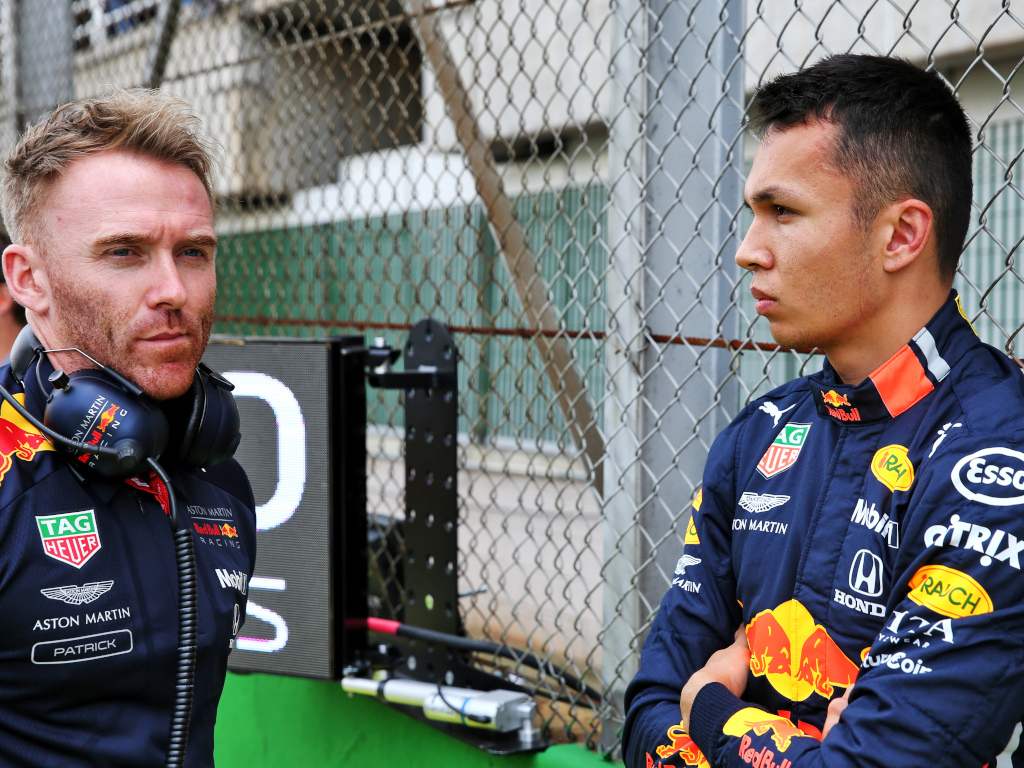 Alex Albon says his main aim since arriving at Red Bull has been to build a "good foundation" for 2020.
The Anglo-Thai driver made his F1 debut at the start of the 2019 season with junior team Toro Rosso, but a string of poor performances from Pierre Gasly at Red Bull opened the door for Albon's early promotion.
Since then Albon has been more competitive in Red Bull colours than Gasly managed and was cruelly denied a podium in Brazil after he was wiped out by Lewis Hamilton.
But the youngster still has work to do to reach the overall level of team-mate Max Verstappen, and he hopes that 2019 will serve as a "good foundation" to really kick on in 2020.
"It's more just carrying on what I've done. I haven't done any changes in terms of my thought process until the end of the year," Albon told reporters in Sao Paulo.
"In the back of my head it's still all about keep developing and getting ready for next year.
"Next year I'll know the tracks more and I'll be more experienced, so it's making sure I have a good foundation ready for 2020."
Albon was set to drive in Formula E with Nissan before the call came from Toro Rosso, and the fact that he was then promoted to Red Bull, all the while uncertain on his 2020 future, has created lots of instability for the youngster.
But, he knows now that he will remain at Red Bull for 2020, and as his comfort with the team grows, his "lap times" should improve with it.
"You are never going to feel completely settled until you drive a car for the first time. I don't think that exists actually," he said.
"But of course the more you feel comfortable with the team the more the lap time comes and it's only normal when you first jump in the car to feel that way.
"Once you get to know the team and the car, that's really where the performance comes from when you can really start to push the car and the team in the direction that you want to go."
Follow us on Twitter @Planet_F1 and like our Facebook page.