Albon didn't want to try and overtake Hamilton
Alex Albon revealed that he didn't want to launch an overtake on Lewis Hamilton in the German GP but was forced to due to his error.
It was the Toro Rosso driver's first taste of Formula 1 action in the rain but he performed magnificently to run in the podium places as the Grand Prix neared its end.
However, Hamilton made an uncharacteristic error at the final Safety Car restart, forcing Albon to try and overtake when he wanted to hold station behind the reigning World Champion.
The move didn't pay off as Albon dropped behind team-mate Daniil Kvyat, Lance Stroll, Carlos Sainz and Pierre Gasly.
Despite surviving a shunt from Gasly to finish P6, Albon was left "slightly disappointed" with how the race went, but heaped praise on his team.
"I was asking for a rain dance yesterday and we got it. It is weird one because I am really happy with myself, I am happy with the team," he is quoted by Motorsport Week.
"The team did an unbelievable job. Every single call we did was the right one on both cars. We were running in the top five and I thought this really is our pace – we were not losing out to the guys in front, and the guys behind were dropping back.
"So I was really happy with how it was going, and I thought three-quarters through the race as long as we just finish where we are, we are sorted.
"Unfortunately, there was a restart. I got caught with Lewis. It was the last thing what I expected. I did not want to overtake him. But I was forced into the position so I had to try it. We lost a bit of ground.
"The guys on the slick tires undercut us quite severely. It is a weird feeling, slightly disappointed with sixth position."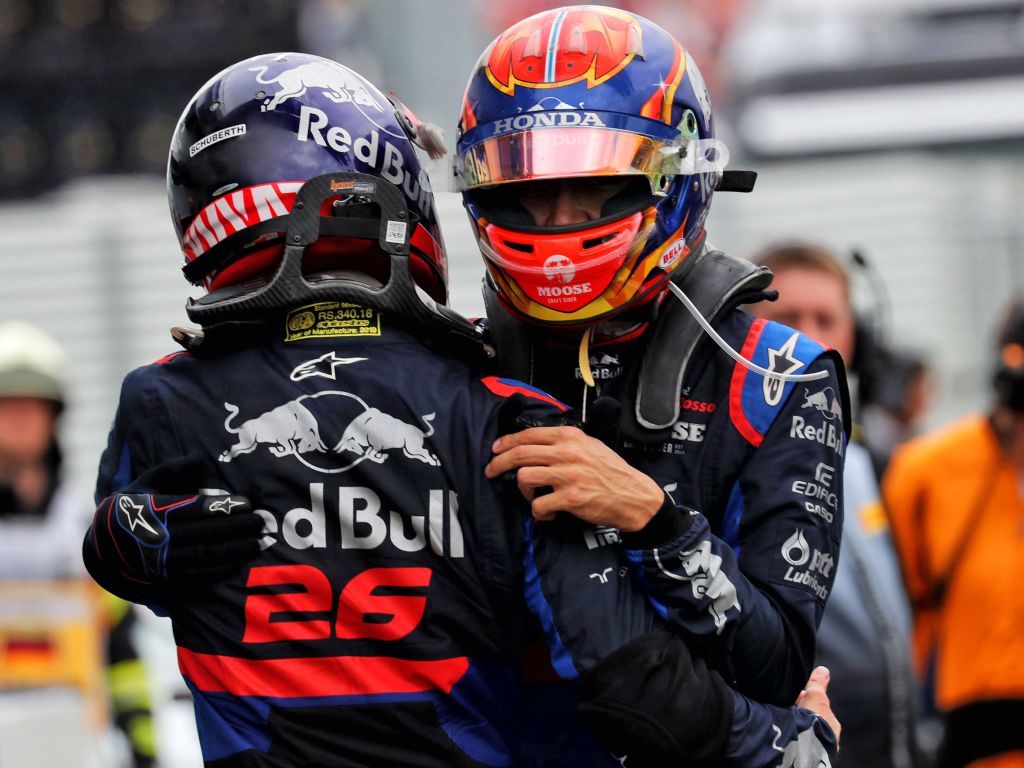 Albon revealed how he was in a complete unknown for what feedback to give the team, in particular when it came to tyre choice, prompting him to praise Toro Rosso further for guiding him through a chaotic race.
"Because I've had zero experience in the rain, never mind changing conditions," he explained when discussing his gratitude to his team.
"So when they said when do you want to pit? Is it time for dry tyres? I was like, I have no idea!
"You guys are going to have to help me out. Tell me everything because I had no clue when to pit or anything. But the guys did an amazing job.
"It is a testament to the team. Really hard work and two cars in good points positions."
Follow us on Twitter @Planet_F1 and like our Facebook page.