Albon doesn't feel 'aware' of his rookie year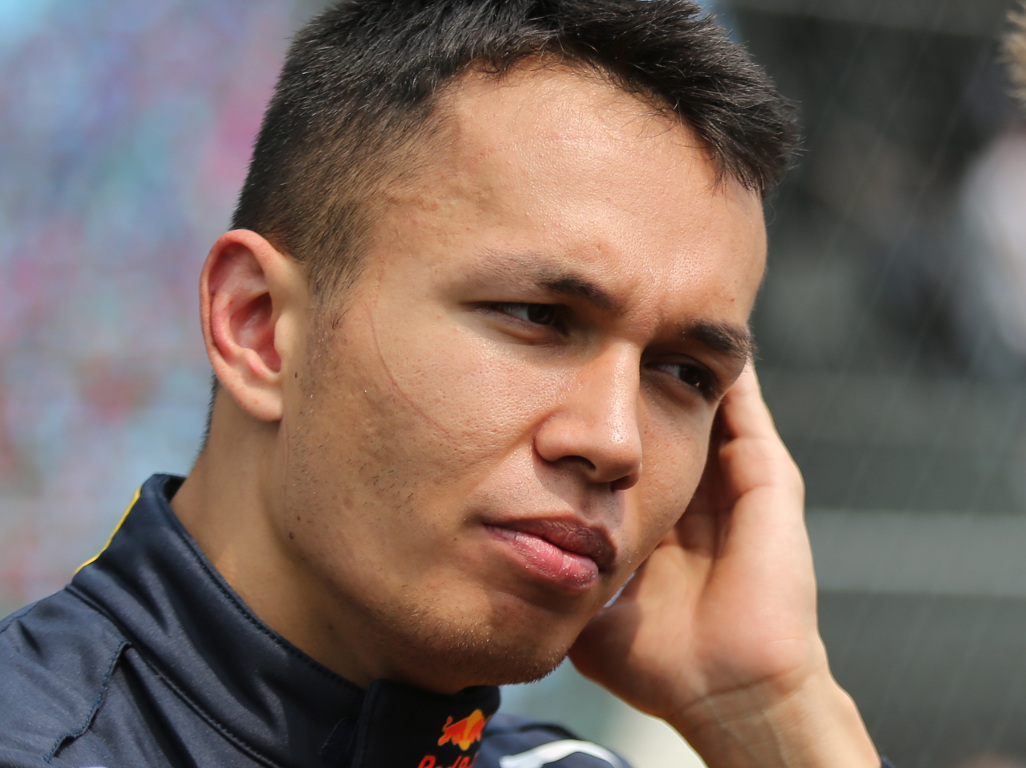 Alex Albon will take time to reflect on his first F1 campaign, but he admits to "floating" through it and not really being "aware" of what was going on.
After returning to the Red Bull fold for 2019 Albon was sent to junior team Toro Rosso, but the poor performances of Pierre Gasly earned him a promotion to Red Bull over the summer break.
The Anglo-Thai driver hadn't turned a wheel in modern machinery before 2019, so it's understandable why he feels that he just "floated" through the season.
"Truthfully it's a very strange feeling because it hasn't really hit me but at the same time I do realize I am at Red Bull," Albon told Motorsport.com.
"It's like you're floating around through my first year. I don't really feel like I'm aware of anything.
"Which, I think, is a good thing! Because I don't feel the pressure. It's good, but I'm sure over the winter I'm going to reflect about it and really have time for myself.
"I do almost make myself aware what's actually happened. Because to be in the top team in your first year, I think it must have been Lewis who had that opportunity [at McLaren in 2007]. That's the last time it's ever happened and that's 10 years ago."
Albon knew that if things didn't work out at Red Bull then he most likely had a Toro Rosso seat to fall back on, and he said that helped him cope with the pressure.
"You have to be consciously aware that if you are thinking about it too much, it's not going to help," he admitted.
"So it's always there. Deep in your mind, what's really happening, decisions are being made and things like that.
"But at the same time, the only thing that's going to prove anything is your results. So you have to focus on your driving and extracting the best out of the car, the team, which is a new environment, both things were new.
"The way it was for me, I didn't see it as 'I need to do well', it was the feeling of 'I have an opportunity'.
"That [gave a] different kind of mindset to it, because whether right or wrong, I always felt like if it doesn't work out, I should still have a chance in Toro Rosso. So it was never like a do-or-die."
Follow us on Twitter @Planet_F1 and like our Facebook page.