Albon fears two-stop strategy cost him podium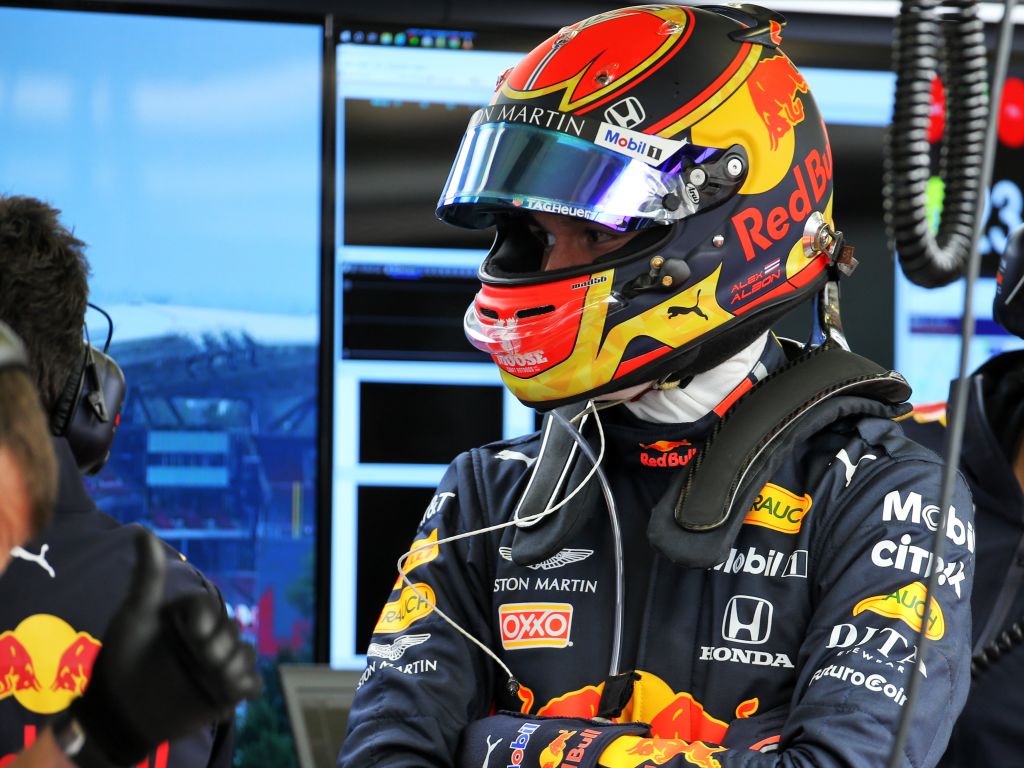 Alex Albon came the closest yet to his first Formula 1 podium at the Mexican Grand Prix, but fears the wrong strategy may have cost him.
The Red Bull driver avoided the opening-lap chaos and was running P3 in his first stint, but he was the first of the front runners to stop on Lap 15, committing to the two-stop.
Albon would ultimately finish P5, meaning that wait for his first podium rolls on and now he wants to head back to the factory and figure out where his strategy fell apart.
Asked by reporters in Mexico City if he thought a podium was on, Albon said: "Yeah, the first 15 laps!"
"Then we did the two-stop, obviously. I'm not sure if we could have done one-stop. I think we will have to have a better look at it.
"In some bits of the race our race pace was quite good on used tyres. And then, saying that, I think we'll have to have a better look at the factory and see if we could've done it."
Albon lost significant time behind the McLaren of Carlos Sainz after his first pit stop, something which Albon thinks majorly compromised his race.
"The real problem was every time I did a stop I'd come out in traffic [and] fight," he explained. "I lost a lot of time with Carlos."
"I was a bit confused because I didn't think I was racing Carlos.
"And I don't think we were. But he defended well. I lost like six seconds or something stupid. So that was a bit of a shame."
Follow us on Twitter @Planet_F1 and like our Facebook page.