Albon: 'Hamilton would have passed anyway'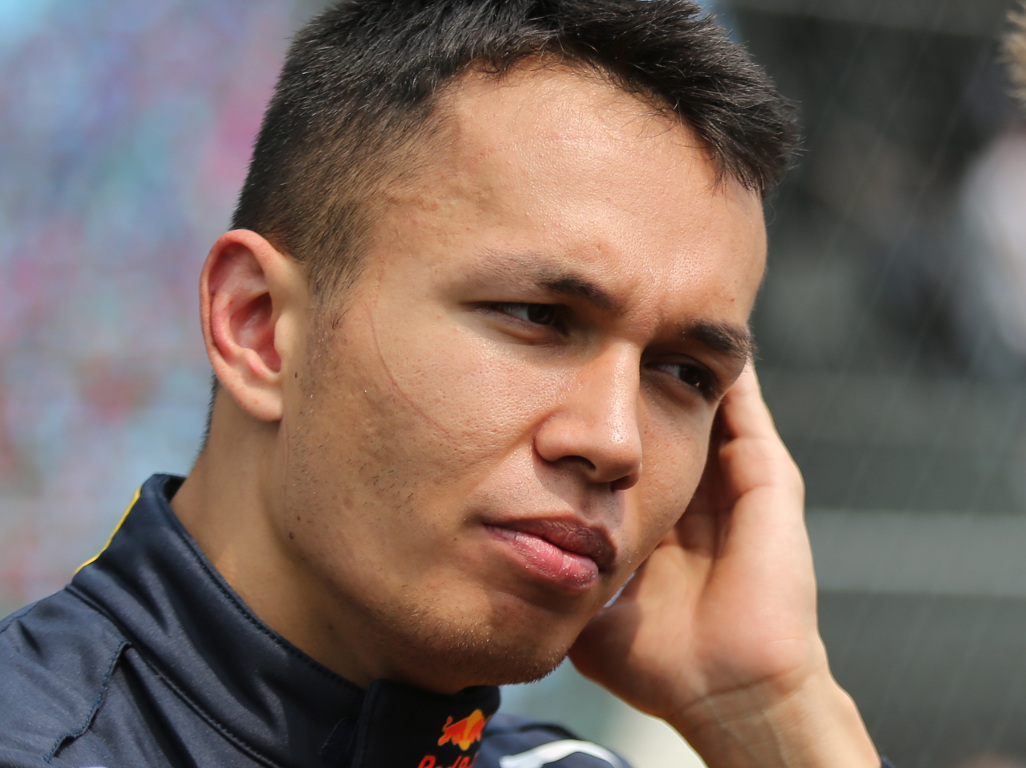 Alex Albon feels he deserved to finish P2 in the Brazilian Grand Prix after it was taken from him with two laps to go – but feels Lewis Hamilton would have passed him anyway.
The Red Bull driver was set to take his maiden podium when he was then taken out by Lewis Hamilton, who was given a five-second penalty for the incident.
"I need to look back at it, to be honest," Albon told Sky Sports about the collision.
"I felt like I came out of Turn 9 and I had some gap to Lewis, and I thought okay, we're okay where we are.
"I thought I'd go a little bit hot into Turn 10 just to cover him and make sure he doesn't get any ideas, and of course you see it, you see the crossing once you dive there's a blind spot and you don't know how far alongside you he is.
"I thought okay he's far enough back that I'll give him some space, but I didn't expect it really. It's that thing where you're just waiting for it and then it goes, yeah slow motion.
"It's a shame because I think he would have overtaken me anyway into Turn 1 because he obviously had the fresher tyres and he was looking racy."
The Thai driver had got himself up to P2 by passing Sebastian Vettel at the restart and felt that he was there on merit rather than luck.
"It was kind of on credit as well, it wasn't like we lucked into it too much," he added.
"We had the Safety Car but the battle with the Ferraris was good fun and I felt like we deserved to be there.
"But it wasn't meant to be so, [on to the] next race."
Albon is now P8 in the Championship, 11 points behind Pierre Gasly with one race to go.
Follow us on Twitter @Planet_F1 and like our Facebook page.