Albon: I should have done better than P5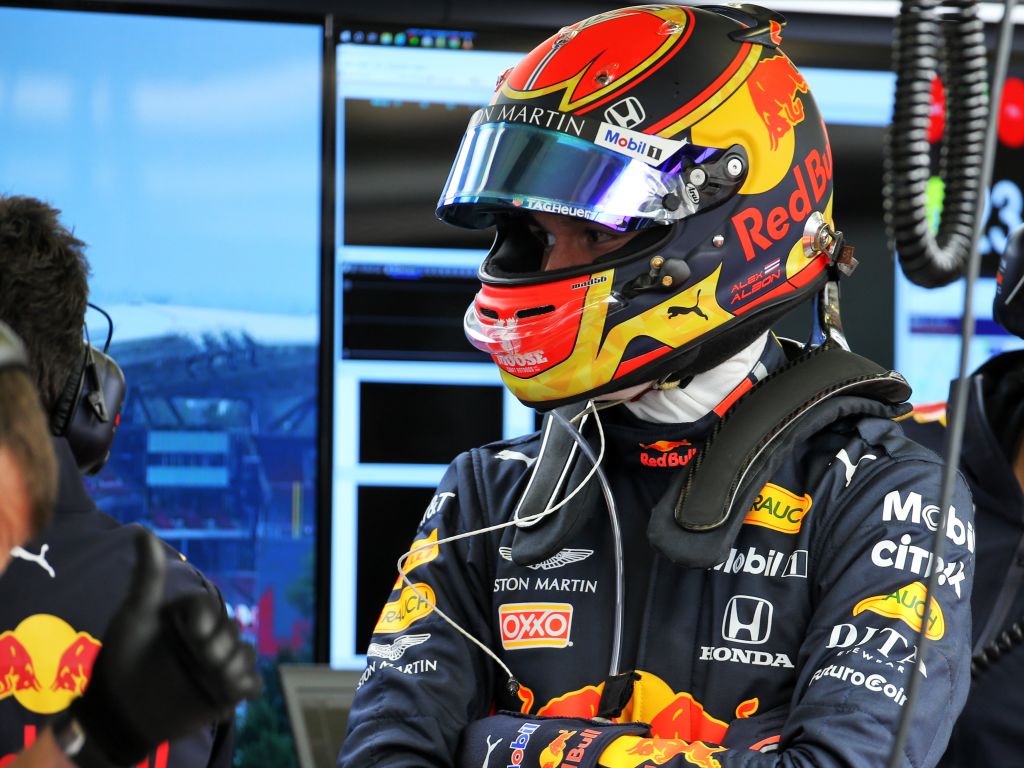 Alex Albon was left "disappointed" with P5 on the grid for the Mexican GP, feeling his FP2 crash played a part in it.
The Red Bull driver was able to finish Q3 within a tenth of Lewis Hamilton, but he was ultimately 0.578s adrift of team-mate Max Verstappen who put his RB15 on pole.
Albon was involved in a heavy crash during FP2 on Friday, and he feels that, alongside his limited running in a damp FP3, didn't help his cause when it came to qualifying.
"I think the car was a bit quicker than P5 today so I'm a bit disappointed," he told reporters in Mexico City.
"But after FP2, and with the rain as well in FP3, I kind of started from FP1 and if I had a bit more clean running I would have been able to improve a bit more.
"Nevertheless, we are in the mix for the race and we'll see tomorrow."
Albon, like both Mercedes and Ferraris drivers couldn't improve on their last runs in Q3, and the Anglo-Thai driver said it was simply a case of the tyres getting too hot.
"I think that happens quite a lot, not just here but in general," he said when asked about the collective struggles to improve on the second Q3 flying laps.
"You always know where you need to improve in the second run and then the tyres just get too hot. It's just one of those things."
Follow all the action from the Mexican Grand Prix with the PlanetF1 live centre