Albon not considering 'external' options
Alex Albon is determined to hold onto his Red Bull seat, revealing he's not even considering "external" options.
The Thai-British racer's Formula 1 seat is under threat, at least according to the pundits.
Stepping up to Red Bull midway through last season, Albon has yet to take the fight to his team-mate Max Verstappen leaving the Dutchman alone in Red Bull's battle against Mercedes.
It is not an ideal situation, although the team insists they are sticking with Albon.
At least they did until recently.
Last week Red Bull advisor Helmut Marko admitted they were considering their options with Albon the first choice but adding that if he "doesn't live up to our expectations, we have to look outside our team."
Helmut Marko has confirmed it…Perez and Hulk really are in the running for a Red Bull seat https://t.co/lTu8otQUaH #F1 pic.twitter.com/MAsD94TddD

— Planet F1 (@Planet_F1) October 20, 2020
Albon is determined to show the Marko and the rest of the team that he is taking strides forward and deserves his race seat.
"The situation is still the same," he told Autosport.
"Obviously we're still pushing hard. And I mean, I felt a lot of support from the guys and girls. On my side it's just focusing on the races ahead.
"I know I've got to do a good job. But I'm motivated to do that. In terms of pressure, there's always pressure, but nothing extra.
"I just want to have a good few races.
"I'm still focused on this year. That's the goal.
"Obviously, I want to stay in this team. And I'm pushing hard for that.
"So there's no kind of, let's say external mindset. I'm focusing on what I can do and delivering the best result."
Get your hands on the official Red Bull 2020 collection via the Formula 1 store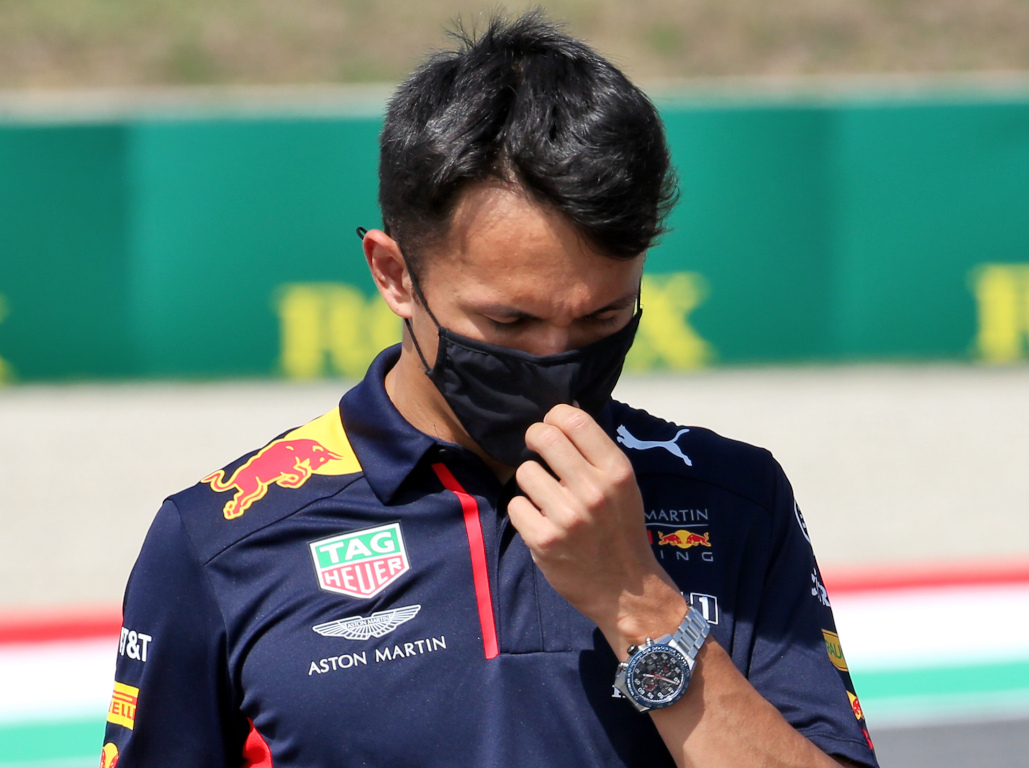 With 64 points to Verstappen's 147, Albon is lagging behind on grand prix Sundays and also in qualifying where he has yet to out-qualifying his team-mate this season.
"Actually on paper my qualifying has been improving through the year," Albon insisted.
"The races actually haven't been too bad, just as a team, but also just working out the starts a bit better.
"The Renaults and Ferraris seem to get off the line really well. So it's always been a little bit of a catch up.
"And of course, just a mistake in Nurburgring where I locked up and most probably stopped the whole strategy for the race.
"But as I said, things are going in the right way.
"I just need to firstly get off the line a bit better, but also just have cleaner races, and I'm sure we will get the results."
Follow us on Twitter @Planet_F1 and like our Facebook page.