It was a short Friday practice for Kubica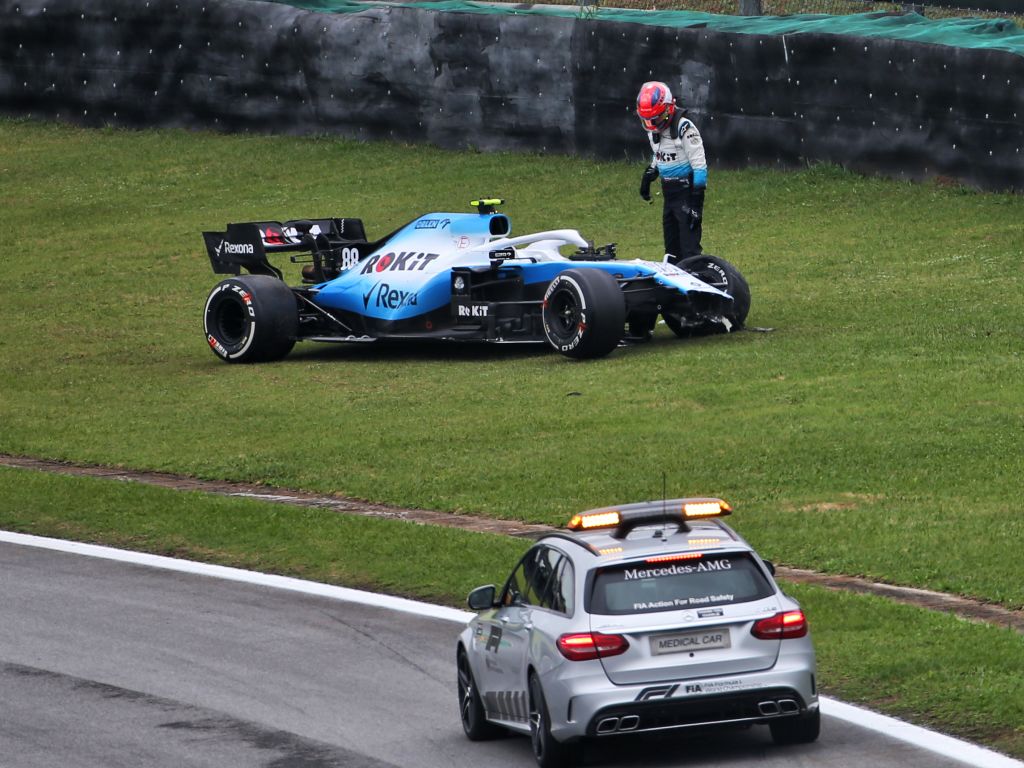 Robert Kubica was back in the Williams for FP2 at the Brazilian GP, but it didn't take long for him to put it in the wall.
Here is how the first day of practice unfolded at Interlagos…
The drivers were treated to absolutely dreadful conditions on Friday morning with heavy rain turning Interlagos into a swimming pool rather than a race circuit.
Ready for a wet and wild Interlagos ride 🌧🌧

FP1 🔜#BrazilGP 🇧🇷 #F1 pic.twitter.com/e33ttz41Pn

— Formula 1 (@F1) November 15, 2019
We thought Toto Wolff would be missing the Brazilian Grand Prix weekend, but it turns out he did show up after all…
Who said Toto wasn't in Brazil this weekend?

We can confirm he is here keeping an eye on things at InterLEGOs! 👀 😅 #BrazilGP pic.twitter.com/3Uj8h9Fyxf

— Mercedes-AMG F1 (@MercedesAMGF1) November 15, 2019
Lance Stroll's face did a good job summing up the mood in Sao Paulo, but it wasn't all doom and gloom. There was track action at least.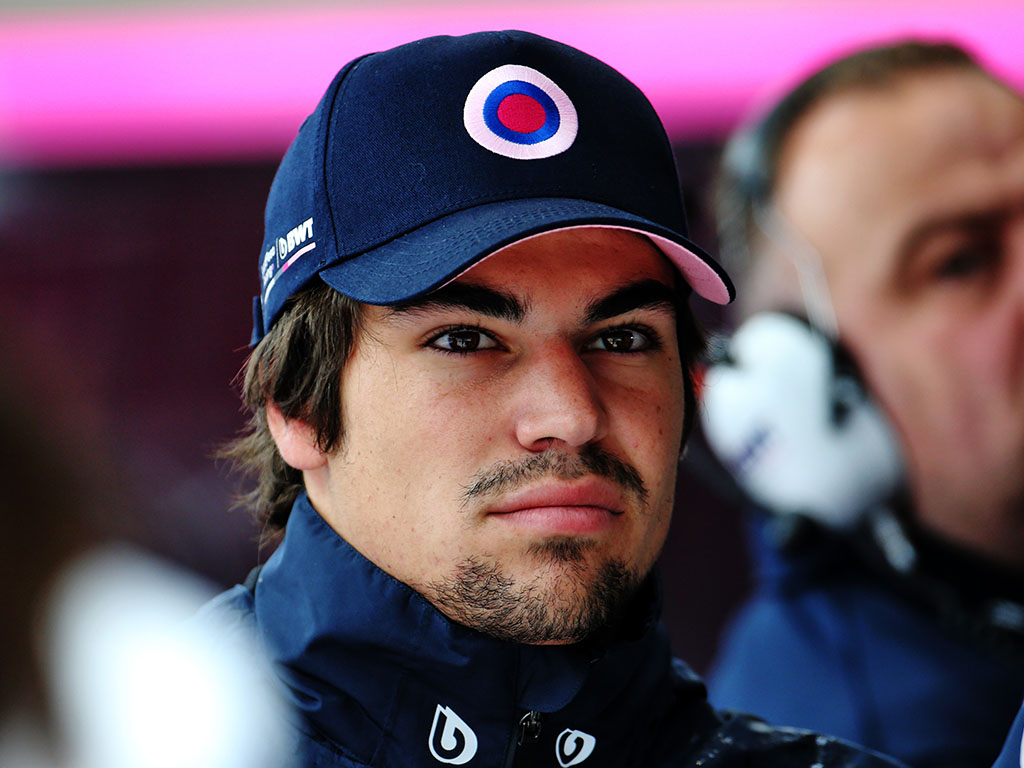 The track was dry enough for slick tyres to be fitted in the final five minutes of the session, but was it really? Max Verstappen was the first to spin out and then team-mate Alex Albon found the wall, bringing the session to an abrupt end.
🚩 RED FLAG 🚩

Alex Albon crashes at the final corner

A slide + slick tyres + wet grass = 📸#BrazilGP 🇧🇷 #F1 pic.twitter.com/jmup89zXyf

— Formula 1 (@F1) November 15, 2019
Nicholas Latifi said he was "ready" for Formula 1 after his last FP1 outing for Williams of the season, and it didn't take long for Robert Kubica to send the FW42 that the Canadian had handed back to him into the wall at Turn 3.
It was a heavy impact and thankfully Kubica was okay, but there was a big repair job ahead for Williams.
Difficult to be sure but it looks like Kubica may have hit a damp spot of track and lost control as he navigated Turn 3#BrazilGP 🇧🇷 #F1 pic.twitter.com/F4EYWIDlsO

— Formula 1 (@F1) November 15, 2019
With 30 minutes gone in FP2 it was Ferrari on top with Sebastian Vettel ahead of Charles Leclerc.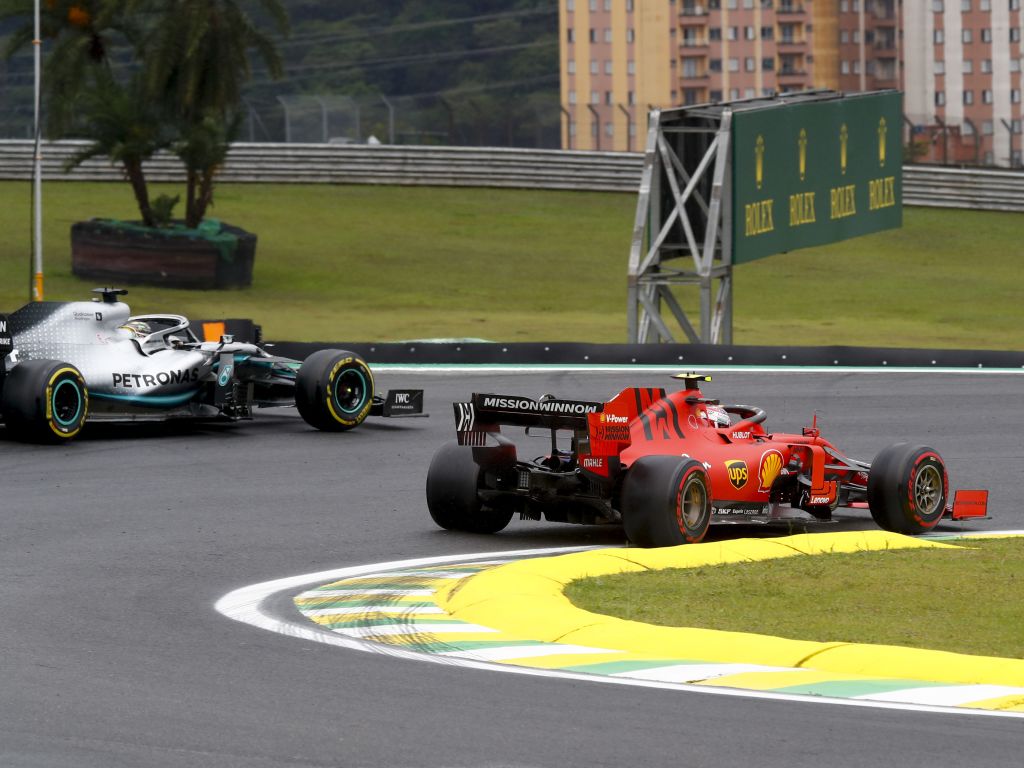 Valtteri Bottas rather got in the way of team-mate Lewis Hamilton with the Briton narrowly avoiding his fellow Mercedes driver.
The Finn then moments after wrecked Vettel's lap.
— Ky (@FiftyBucksss) November 15, 2019
Pierre Gasly pulled up with a smoking Toro Rosso as FP2 entered its final 20 minutes.
Meanwhile back in the pit lane the stewards cleared Leclerc over this little incident with Bottas.
The stewards had a little look at this…

But Charles and Valtteri can rest easy – no further action will be taken#BrazilGP 🇧🇷 #F1 pic.twitter.com/P7A9SNbClI

— Formula 1 (@F1) November 15, 2019
It wasn't long before the other Toro Rosso dropped out of the session with flames coming from the back of Daniil Kvyat's car – a mirror image of Albon's FP1 crash.
That's two for two… luckily we got enough practice anyway 🤷‍♂️ #F1 #BrazilGP 🇧🇷 https://t.co/IotmuPpLh5

— Toro Rosso (@ToroRosso) November 15, 2019
Sadly Kvyat couldn't copy his former team-mate in topping the session despite crashing, that honour went to Vettel. Leclerc was P2 with Verstappen just over a tenth behind.
🏁🇧🇷 FP2 Result:

1. Vettel (1:09.217)
2. Leclerc (+0.021)
3. Verstappen (+0.134)
4. Bottas (+0.156)
5. Hamilton (+0.223)#BrazilGP #F1 pic.twitter.com/AiUhjrRNOk

— Lights Out ●●●●● (@LightsOutF1Blog) November 15, 2019
Follow all the action from the Brazilian Grand Prix with the PlanetF1 live centre