Alesi wants penalties for speeding in run-offs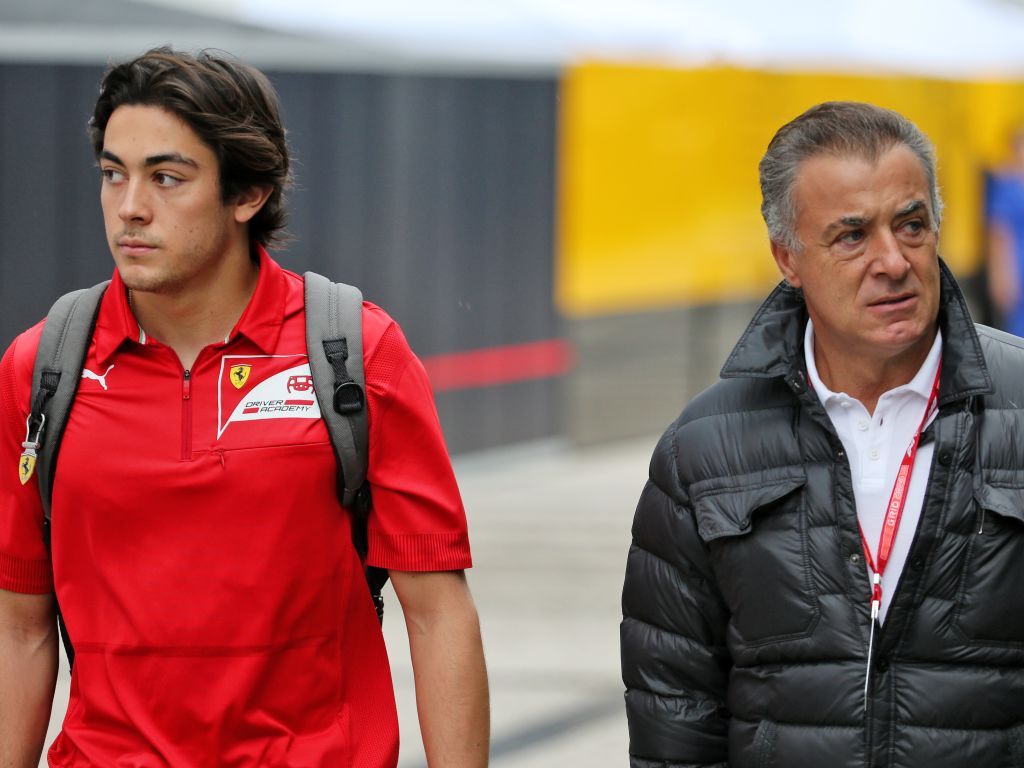 Ex-Formula 1 driver Jean Alesi wants to see strict penalties introduced for drivers who speed in asphalt run-off areas.
In recent years circuits have shifted away from gravel traps, with a preference to use tarmacked run-off zones instead.
The issue with this though is that it encourages drivers to continue pushing while off the circuit, and particularly in Formula 2, this has recently resulted in several severe incidents.
Anthoine Hubert was killed at Spa, while Juan Manuel Correa was left with life-threatening injuries when the duo collided with Alesi's son Giuliano in the run-off area at Raidillon corner.
#DEPORTES | Los pilotos de #Fórmula2, el ruso Nikita Mazepin y el japonés Nobuharu Matsushita, resultaron heridos tras un accidente en la segunda carrera del Gran Premio de Rusia, celebrado en el circuito de #Sochi. Ningunos de los corredores sufrió fracturas.#F2 pic.twitter.com/le2feQUscc

— Rochex R. Robinson Bonilla (@RochexRB27) September 29, 2019
The series saw another major incident at the Russian Grand Prix when Jack Aitken and Nikita Mazepin made contact after pushing flat out over the run-off area at Turn 2 on the first lap, sending Nobuharu Matsushita into the barriers at a dangerous speed.
The Carlin driver was rushed to hospital along with Mazepin, and fortunately both escaped without injuries.
Mazepin was given a 15-place grid penalty for the next race in Abu Dhabi after the stewards deemed him responsible for the accident, but Alesi warns that it's time to address the pace which drivers are carrying through run-off areas.
"Destiny sometimes sends a warning," Alesi told Motorsport.com. "Unfortunately it cost the life of Anthoine.
"This is the only thing I can say. I hate the people who blame when the things are done, so I don't want to blame anybody. But we had a warning, and now we have to react about that.
"At the moment the evolution of safety from the FIA and the circuits was to have asphalt, where normally we had gravel traps. Now we have it, we have to adapt the situation to what has been done.
"When you go out, you should decrease the speed by half. If the speed is very high, let's say 250km/h, you should go out of the run-off area at 120-130. Same if it's 100km/h, you should go out of it at 40-50.
"When you are out of the track, maybe you lose two or three positions, but never ever will you have a situation like we had in Sochi.
"One stayed flat to go as quick as possible in the [bollard] chicane, and the other said, 'OK I don't take the chicane, I go as quick as possible in a straight line.' Then they hit each other, and they made a big accident."
Alesi made it clear that penalties for carrying too much speed over run-off areas was the only way to go, and they must be strict.
"It has been explained to each driver, and as usual what happens when you explain, it doesn't work like that. So you need to be extremely hard. Which means if it's in practice, it should be like you are not stopping at the scale," said Alesi.
"If you miss the weighbridge, you start from the pitlane. It has to be like that. You don't decrease speed, you start from the pits. After one time, two times, three times, then you start to understand.
"If it happens during the race, sometimes we see a five-second penalty – no, it should be a drive through."
Alesi was also keen to stress that this wasn't an issue exclusive to F2, and that regulations should change across all series, including Formula 1.
"It's everywhere, in each category. Especially for safety, you need to have a strict regulation," said the Frenchman.
"Plus at the moment from what I drove and what I see now, the evolution of safety on the cars is massive. I drove the F2 car in Monza. When it's like that, you sit in the car, and you feel that nothing can happen. Because you are in this mood, we should have rules.
"Now there is an economic balance for a circuit. F1 is one thing, then you have MotoGP, you have GTs, each category has its own problems. You can't always say to the circuit, 'Do the track for F1.' They need to have flexibility to prepare the circuit for all these categories.
"We cannot change the track all the time – we should ask the series to adapt the speed, in case of missing the racing line."
Follow us on Twitter @Planet_F1 and like our Facebook page.