Albon thinks he took too much 'flak' in Red Bull spell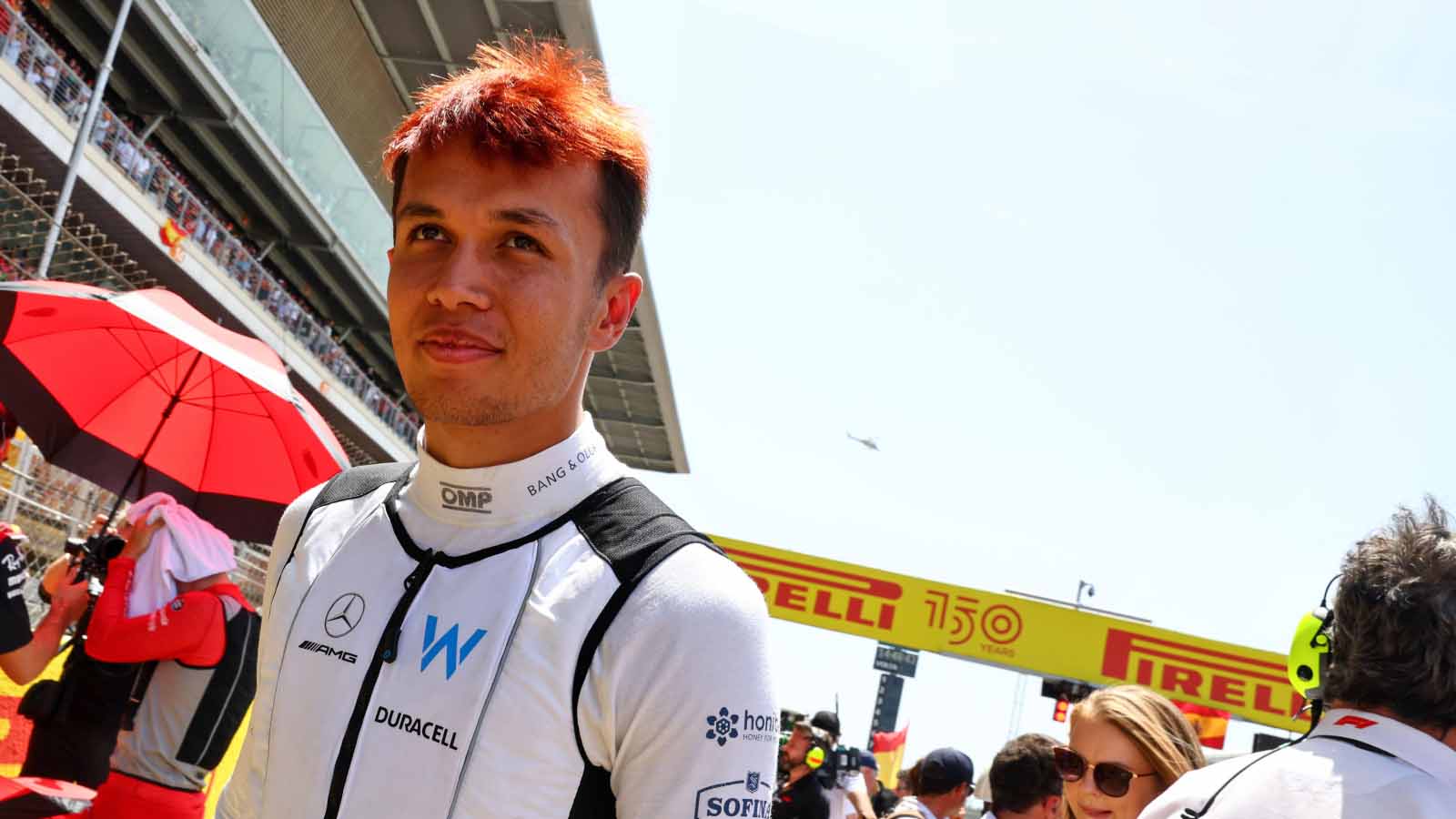 Alex Albon admitted he wanted to earn "redemption" in Formula 1 after losing his Red Bull drive, but that his 2020 struggles were over-amplified at times, given his inexperience.
Albon was promoted to Red Bull after only half a season at Toro Rosso to replace the struggling Pierre Gasly, before earning the seat on a full-time basis for 2020.
But he struggled to match Max Verstappen throughout the year, leading to lengthy speculation about his future at Red Bull and in Formula 1 as a whole, with other more experienced drivers hunting for a seat – with Sergio Perez's abrupt departure from Racing Point [now Aston Martin] heightening Albon's need to perform.
He was dropped to a reserve role last season as the team opted for Perez, taking in several rounds of DTM racing while working on Red Bull's simulator.
He has impressed since replacing George Russell at Williams this year, and he wants to grab his second chance in Formula 1 with both hands – and the 26-year-old feels more rounded after a season on the sidelines..
Bienvenue à Monaco 😍🤌#WeAreWilliams #MonacoGP pic.twitter.com/JvSqYM44cX

— Williams Racing (@WilliamsRacing) May 26, 2022
"Going into this year I wanted to prove people wrong," Albon said to Reuters at the Spanish Grand Prix. "I wanted to show my fortitude and show people, I guess, redemption really.
"I've always felt like I've been able to drive a car quickly and now I feel given another chance with more experience and a bit more knowledge about the global side of Formula 1, and that comes from everything.
"A lot of what I was doing was on the simulator and communicating with the engineers in understanding very simply what makes the car quick, and so it is a feeling like I've come into this year prepared and in a better place mentally as well than I was in 2020.
"At the same time I also feel like 2020 gets a bit more flak than it [deserves]. It was a tough year of course but when I look at it now, with the hindsight I do have, I was very inexperienced at that time."
Albon has earned plaudits for his performances at Williams so far this season, having scored three points in a car that looks the slowest in the field – with his 56-lap stint on one set of tyres in Australia proving to arguably be one of the drives of the year so far.
While he knows the car is not where he wants it to be on the grid, Albon thinks Williams are not too far away from fighting further up the midfield.
"At the start of the season we were a little bit on the back foot but we've done some big things," he said.
"I feel like if we can find that next little bit, we'll be right there regularly with the McLarens, the AlphaTauris."