Albon: Don't police limits, add gravel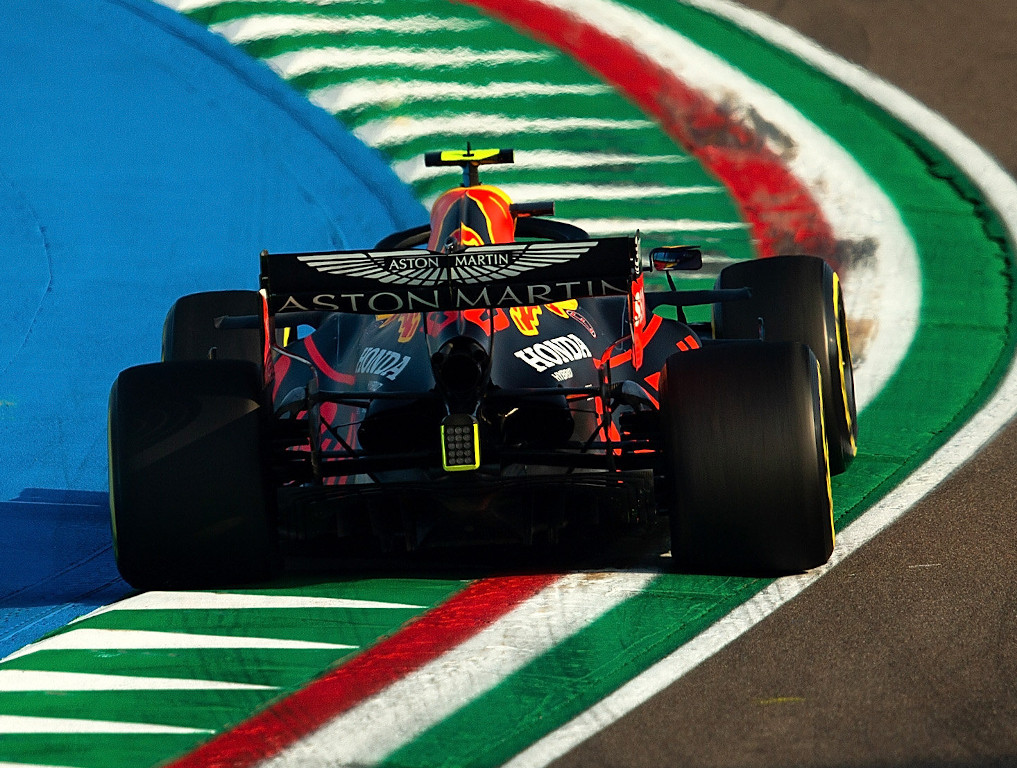 Instead of policing track limits, Alex Albon says Formula 1 should "just put gravel" down, problem solved.
Formula 1 headed to Imola last weekend for the Emilia Romagna Grand Prix.
Ahead of Saturday's practice, F1 race director Michael Masi announced that track limits would be policed at Turns 9 and 15.
But with almost every driver losing a lap time for exceeding the track limits, Albon losing seven alone on Saturday, the FIA altered the rules slightly.
Later that day the limits were relaxed while Turn 13 was added to the mix.
Albon feels rather than policing track limits and deleting lap times, Formula 1 should add more gravel traps around the outside of the corners.
"Honestly, I don't know why we're changing different corners and different track limits," said the Red Bull driver. "Just put gravel and we'll be fine.
"I'm sure people will comment that drivers need to respect [track limits] but we're pushing out there and these cars are so well built that, for us, there is basically no risk or punishment for going too wide.
"It's just pure lap time. The more you can get close to that white line you'll just go faster and faster.
"It all comes more down to the circuits. If you think about, say, Nurburgring, that's a great example of a good track with good exit kerbs and then gravel straight away."
Get your hands on the official Red Bull 2020 collection via the Formula 1 store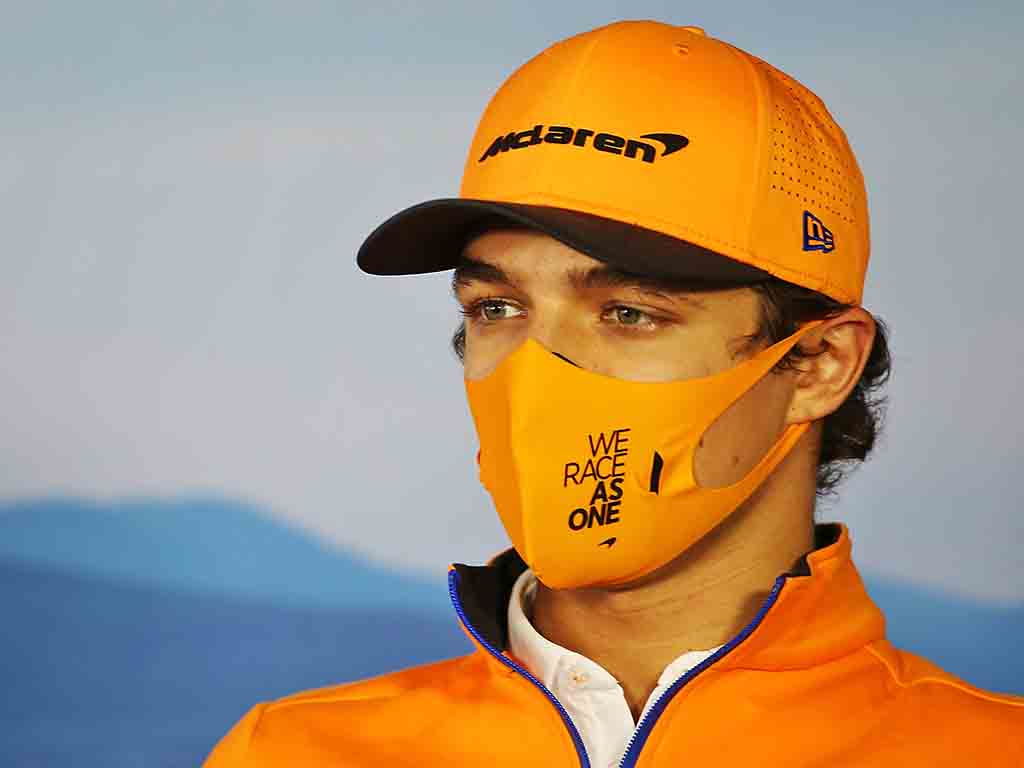 Lando Norris meanwhile revealed that it was the drivers who called for Masi to revise the track limits after Saturday's practice.
Explaining that for some corners that flow of the track played a role in running the driver out wide, he says the drivers wanted the limits changed.
"Well, it was our decision," said the McLaren driver. "We were the ones that asked for it.
"It is difficult. The only reason it changed is because there was a lot of people going off where they changed it – so exit of [turn] 13 and [turn] 15.
"Just basically, constantly, every single lap everyone was doing it which is why they allowed it to open up, whereas Turn 9 was like…I think me and maybe one or two other people did it like a couple of times and it wasn't the whole grid.
"So that one, they were able to see as normal and use the white line because that is what we were able to stick to.
"But the other ones, just with how the cars go through the corners and the flow of it, everyone was just going off all the time so that is why they changed it.
"But it was us who wanted that and us that made the decision and that is why we got it."
Follow us on Twitter @Planet_F1 and like our Facebook page.