Alex Albon happy to be amongst the 'big dogs' after P8 qualifying performance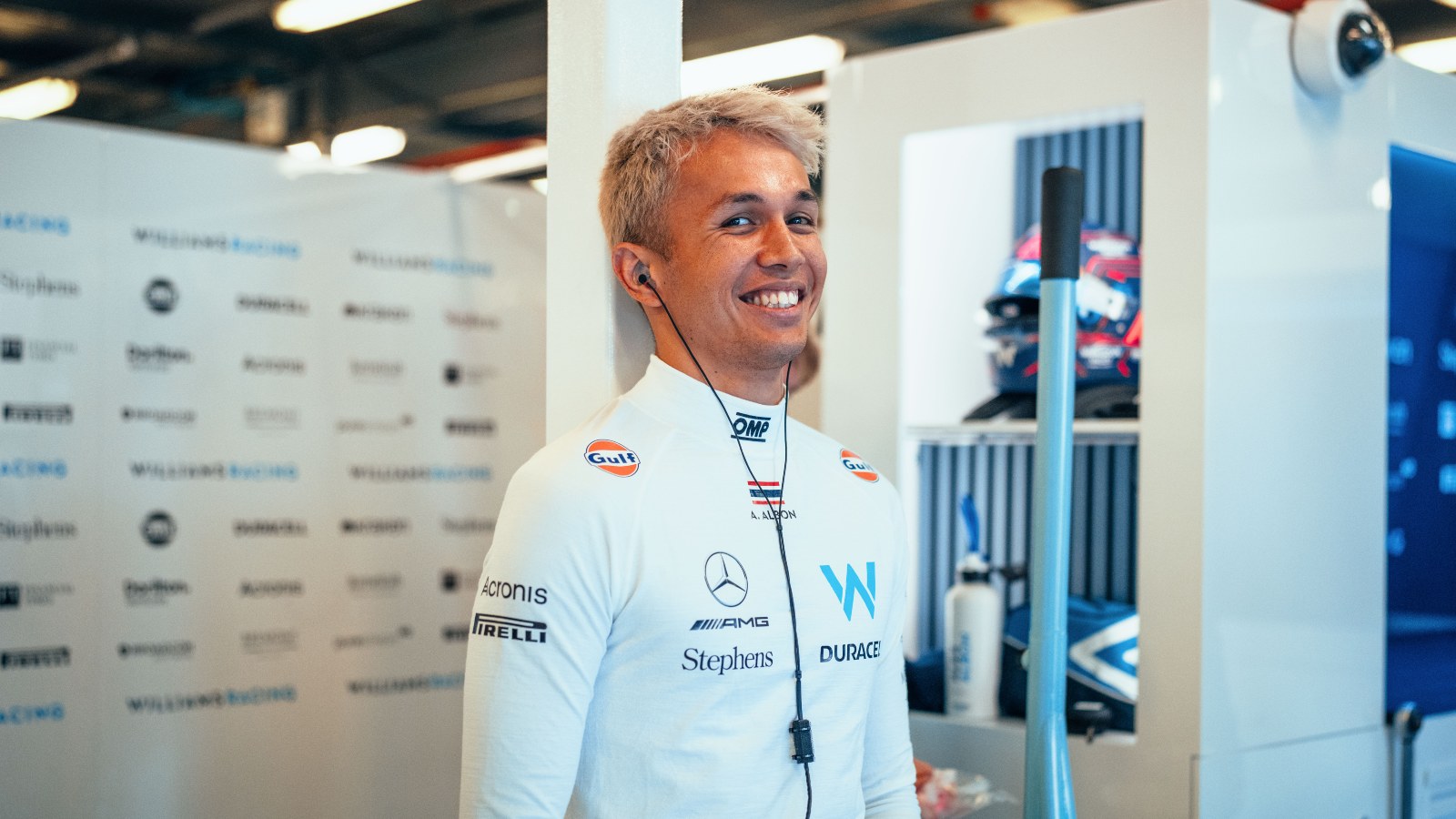 Alex Albon said Williams got the maximum they could have hoped for with a result that saw him qualify P8 for the Australian Grand Prix.
Only the cars of Red Bull, Aston Martin, Mercedes and Ferrari will start ahead of Albon in Sunday's race with the Thai-British driver putting in a commendable performance to reach Q3 for the first time this season.
It took Albon just three races to reach the Q3 milestone, a marked improvement from the 14 in took him to achieve the same feat in 2022 and there was little more he could have achieved in Albert Park.
With the threat of rain looming but never quite materialising, Albon made good use of the soft tyres to move up through the qualifying stages before putting it P8 during the final stint.
Albon expressed his delight at being amongst the "big dogs" at a track which proved difficult in parts.
"We have the big dogs in front of us," he told Sky Sports F1. "We were one of the next best. We were struggling with the tyres a lot in Jeddah and the car was much trickier than they actually showed.
"We kind of left Jeddah disappointed because we felt like there's so much more potential in the car and it was all good until qualifying and once qualifying hit the tyres were struggling. We just couldn't get the tyres to click then we came into this weekend.
"It's actually a very similar track with similar weather, cold street track, smooth. We worked hard on it. Came up with a game plan for me for this weekend. We executed it. Once the tyres were [there], everything feels good. That was the case today.
 PlanetF1.com recommends
'Red Bull worried the handbrake is coming and Aston Martin could find another second'
McLaren fined £650,000 over the death of a senior engineer in 2016
Christian Horner responds to Sergio Perez's one-car team comments
"So it was just one of those [sessions]. Very smooth sessions, no mistakes on the laps and just ticking away."
Albon went on to suggest that the FW45 was not like a typical Formula 1 car and that they know at which tracks they will be strong this season.
"We're not your normal Formula 1 car, we are very efficient when we remove downforce," Albon said. "So we know we're going to be good at tracks like Monza but when we come to tracks like here, which is a bit 50-50, you can go both ways.
"Aston Martin are a little bit more towards the draggy side or you go towards us which is still focusing on that kind of sector two area and we're actually still quite good in the high speed compared to the downforce that we run.
"It's the low speed where we lose out on and around here, there's only two or three low speed corners so we can get away with running that low downforce."