Albon: Being dropped by Red Bull 'killed me'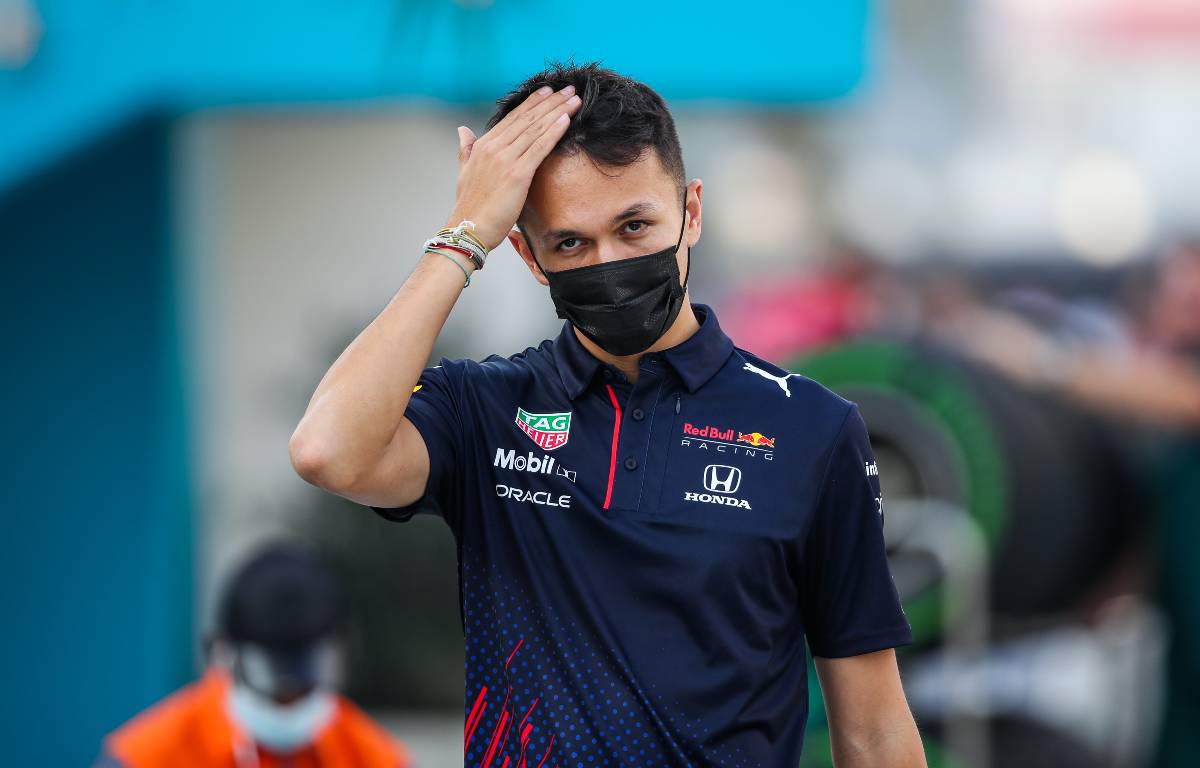 Dropped by Red Bull at the end of 2020, Alex Albon says his year on the sidelines "killed" him, it was "terrible".
Albon has had an intense Formula 1 career already, and 2022 is only his third season on the grid.
He was handed a shock F1 call up to AlphaTauri in 2019, then known as Toro Rosso, and found himself promoted to the senior team after just 12 races.
But, a year and a half later, he was without a race seat and had been demoted to a test driver role.
"It killed me. It killed me, it was terrible," he told the Beyond The Grid podcast.
"It was one of those things – it got announced that I wasn't going to be a racing driver pretty late, I think it was December.
"They still believed in me and still trusted me, Christian [Horner] and Helmut [Marko], everyone at Red Bull, and I still have a great relationship with them.
"But on my side, it was more or less like: 'I want to be in F1. I feel like I'm the hungriest driver I know, how can I get back into it?'"
Alex Albon on battling his way back to the grid, and the "inner peace" he's experiencing as a @WilliamsRacing driver 👍#F1BeyondTheGrid 🎧

— Formula 1 (@F1) April 27, 2022
Instead of letting his disappointment weigh him down, Albon spent 2021 learning everything he could from Max Verstappen and his new team-mate Sergio Perez.
He also helped Red Bull develop this year's RB18 while also contributing towards Verstappen's title tilt with his work in the simulator.
The Dutchman won the title and Red Bull were quick to thank Albon for his efforts in making that so.
He continued: "What was also important was just listening to Max and Checo; I'd always listen to their engineers… and I would take bits from it. As people, their personalities – how did they interact with the team and how did they learn?
"It was quite interesting to have that step back away from the spotlight and from the paddock in that way, and look at things in a different perspective."
But while the test driver was happy to know he contributed a part towards Verstappen's title, he admits it was "terrible" watching the race drivers out on track while he sat on the sidelines.
"The car was quick out the blocks… Max was talking about how much better the rear felt, how much more stable it was. It does hurt a little bit, because at the same point you're like, 'That's great, I feel like I contributed to that.'
"People like Adrian [Newey] gave me a lot of credit for it. I don't want to say I helped a massive amount, but I felt like I chipped in.
"The first few races… it was terrible, I was a reserve driver, so I had to go to every race, but just being there, I couldn't watch, I was just sitting down and trying to stay away from it as much as possible."
After his year on the sidelines, Albon signed for Williams for this year's championship and scored the team's first point of the campaign in Australia.
He, however, remains an option for Red Bull for the 2023 season.
Albon free to 'use all' Red Bull knowledge to help Williams
Alex Albon is free to use any knowledge that he has from Red Bull to help Williams.