Albon lauds Williams' performance, 'best it has felt all year'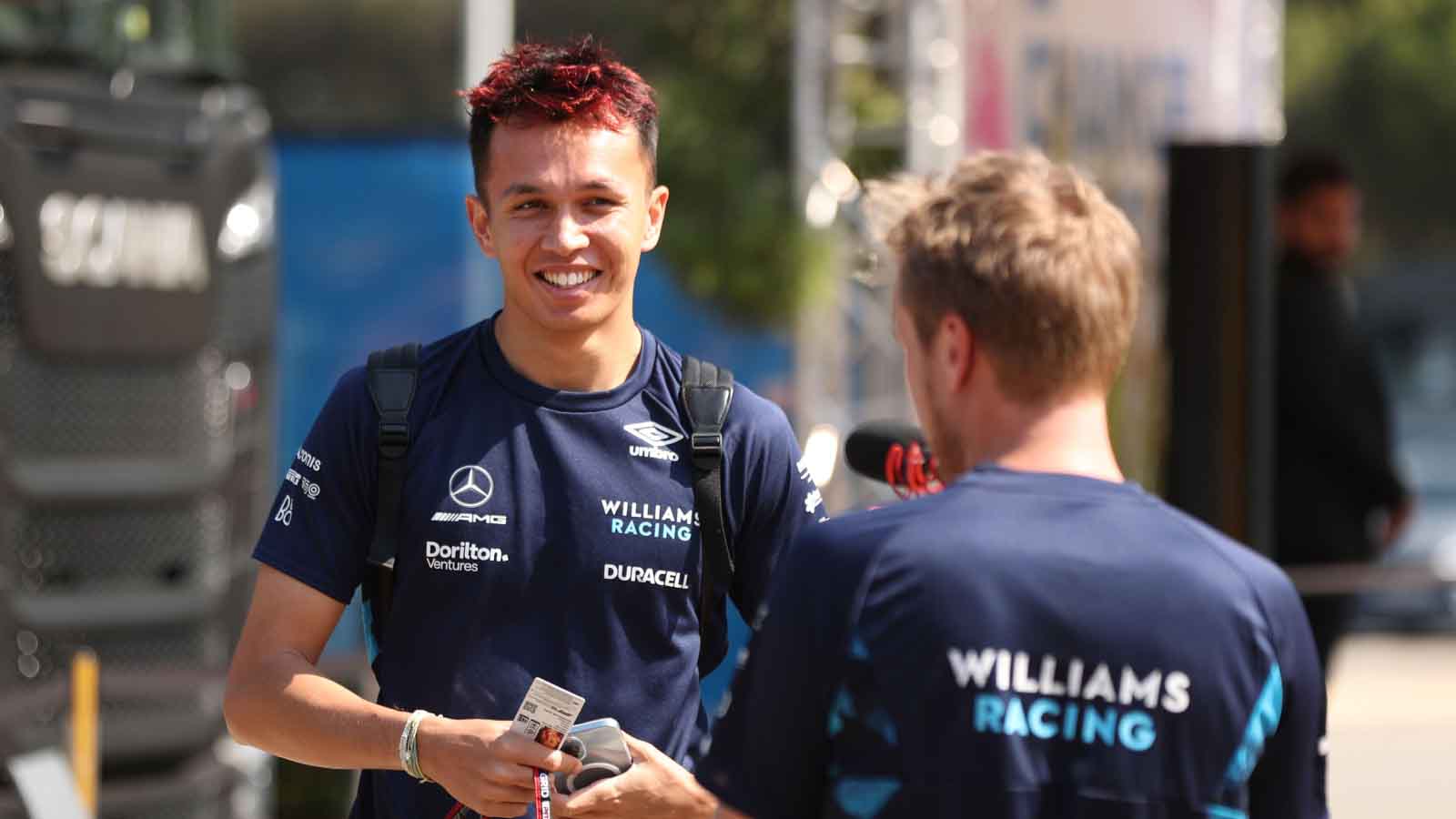 Alex Albon has heaped praise on how his Williams FW44 handled at Paul Ricard on Friday, believing it is the "best the car has felt all year".
Both Albon and Nicholas Latifi have had the team's significant upgrade package put onto their cars and, while Latifi admitted his day was not as productive as he had hoped in France, Albon felt quite the opposite.
The 26-year-old used the updated FW44 in both Britain and Austria, but the team admitted earlier in the week that they still did not quite understand whether or not the upgrades were "behaving" as intended heading into the weekend.
Albon and Latifi ranked P16 and P20 respectively in second practice on Friday afternoon, but that did not stop the Thai-British driver from enthusing about how smoothly his car handled.
"It was a really good day today," Albon told reporters after practice, as per Formula1.com. "We had out the box actually in FP1, it felt good to drive – actually, the best the car has felt all year so far – so I'm really happy.
A solid session so far 👊#WeAreWilliams #FrenchGP pic.twitter.com/DWTIkR83ph

— Williams Racing (@WilliamsRacing) July 22, 2022
"Obviously we're still looking more towards the bottom half of the field, but I think there's good potential in the car and I'm happy. I think this track seems to suit us, for whatever reason. We'll see tomorrow."
The former Red Bull driver has had time to get used to his updated Williams over the past few races, and he feels the car is starting to 'click' with the way the Paul Ricard layout works, despite there being a wide variety of challenges there.
But he was pleased to see how the FW44 stood up to the challenges it faces on Friday.
"So there are things which we're doing which are helping optimise the car, and it's feeling well put together," Albon explained.
"I think it's a track that isn't easy. It's got long corners, low speed corners, high speed corners, you need a car that's quite adaptable, and the wind here is always pretty open around here, so you get these side gusts which create imbalances in the car.
"It seems like it's a track basically that puts the car to the test and today it's [been] performing well."
Albon has scored all three of Williams' points so far this season, with the team currently sat at the bottom of the Constructors' Championship.
Reasons to be cheerful at Williams
Even though Williams are bottom of the championship, signs of improvement are there for the team.