Albon can 'use all' Red Bull knowledge to help Williams
Alex Albon is free to share any information he has about Red Bull with Williams, but concedes he's not a "technical or aerodynamic expert".
Albon will race for Williams in this year's championship, the Thai-British driver back on the grid after a year on the sidelines.
That year, though, was by no means spent idle.
The driver was Red Bull's reserve driver and spent many a day in the team's simulator helping to develop the team's all-new RB18.
That's knowledge that Albon can't just pretend he doesn't have, nor does he have to.
According to the 25-year-old there is nothing stopping him from sharing what he knows about Red Bull with his new Williams team, nothing but his own technical understanding.
"Of course I'm going to use all the things I know at Williams," he told the Dutch edition of Motorsport.com. "At the same time, I'm not a technical or aerodynamic expert.
"For example, I don't know how the Red Bull's rear wing is actually put together, I just know how it feels in the simulator.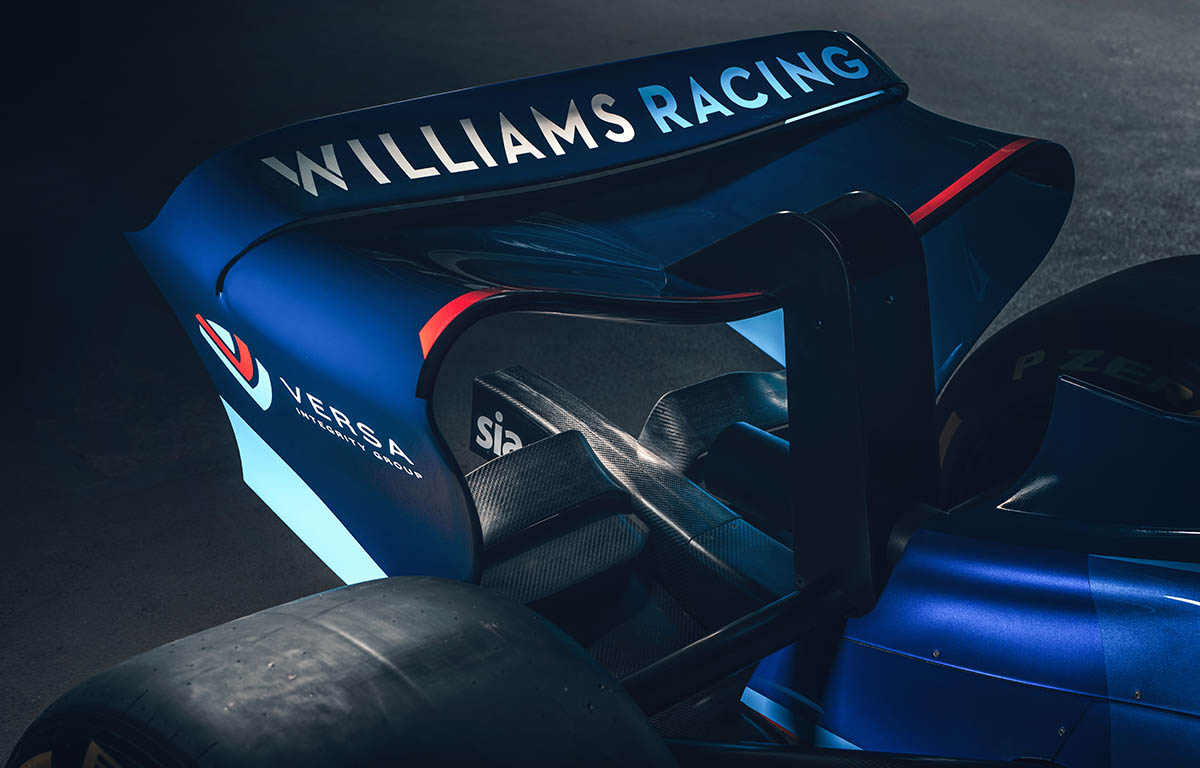 "It is quite simple in the simulator: you sit in a monocoque and see two wheels. In that respect it is difficult to explain technical things to Williams, but what I can take with me is of course the way they work as a team.
"Furthermore, I now have a good idea of what exactly makes the Red Bull car fast and how they arrive at their lap times.
"On the other hand, I can already see why Williams is fast in other areas, those things are very closely related. Hopefully I can use all that knowledge to make us a little more competitive.
"The car itself is very different. That means the things that work to get the Red Bull fast, don't necessarily work here and vice versa. The simulator itself is also different already, so not all things can be applied one to one."
Despite signing with Williams, Albon Albon has retained ties with Red Bull as his former team has an option on him for the 2023 championship.
He will also continue to run Red Bull branding on his helmet as the Thai energy drink company is a personal sponsor.
Albon reckons if Red Bull win this year's World title, he deserves credit such was the work he put into the Red Bull RB18.
But if they lose, well then he's "not responsible" for that.
"I worked on the RB18 for quite some time," he said. "If Red Bull starts well this year, I would like to take the credit.
"And vice versa: if Red Bull does not start well, I am not responsible for it. But at least I know how the new car feels."
But while Albon only has a one-year Williams deal and could be heading back to Red Bull in 2023, he sees him "completely" as a Williams driver.
"Mentally you have to see yourself completely as a Williams driver. For me it's simple: I have clear goals and want to perform as well as possible for Williams," he said.
"In that respect I will work as hard and optimally as possible with the men of this team, without thinking about the further future.
"I see myself as a Williams driver and will give all the best for that team."
PlanetF1 Verdict
Albon free to 'use all' Red Bull knowledge to help Williams
Alex Albon is free to use any knowledge that he has from Red Bull to help Williams.