Albon 'expresses himself differently' to Russell at Williams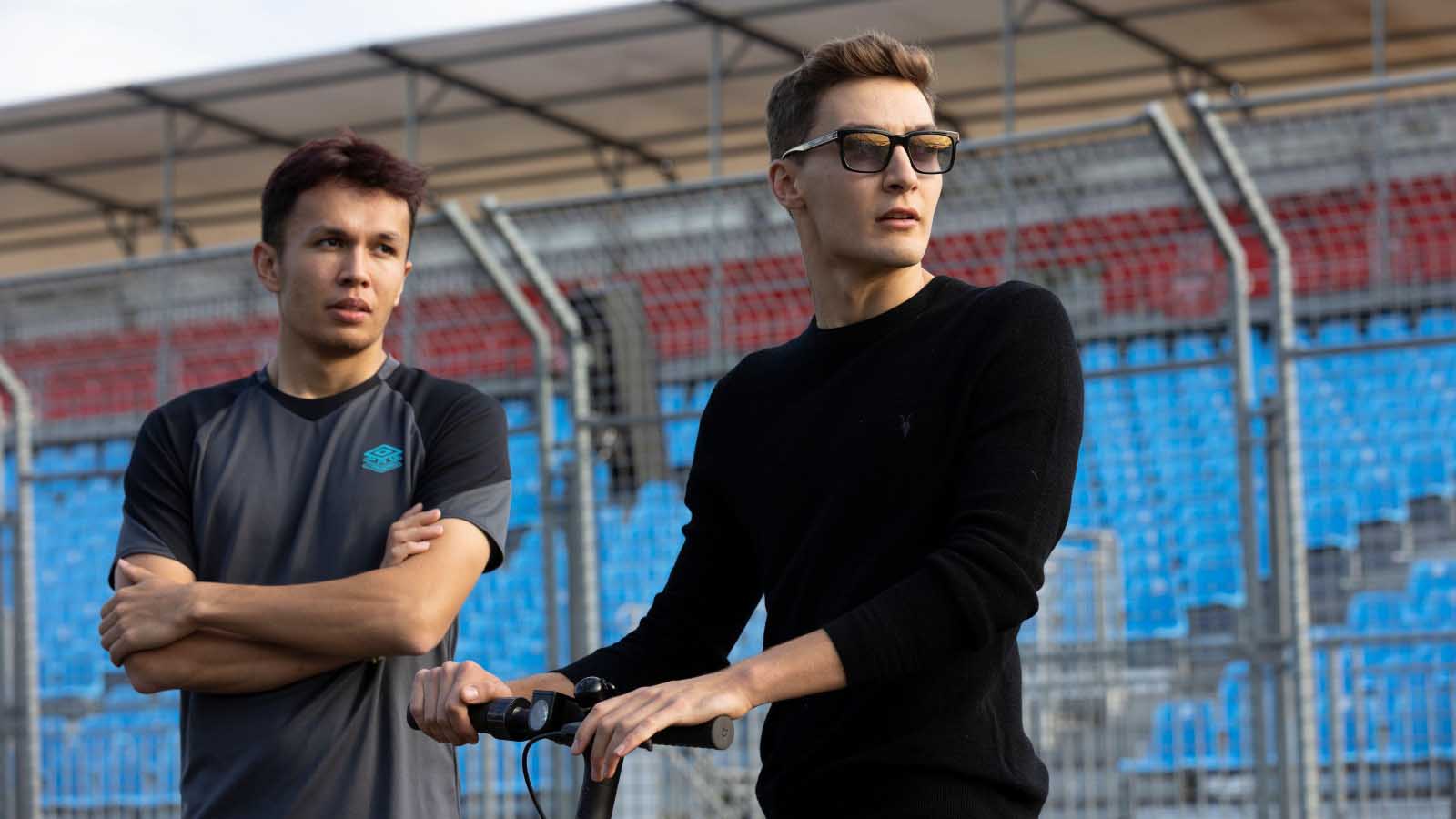 Williams' head of vehicle performance Dave Robson has compared and contrasted Alex Albon and George Russell's approaches to racing with the team.
Albon replaced Russell after he departed for Mercedes for 2022 and Robson explained the two other different things in their driving, with their contrasting styles having given Williams work to do when fine-tuning their car for this year.
"That took us time in testing over the winter and even a few races to understand that driving style a bit better," said Robson, quoted by Motorsport-Total.
"Alex is fast and his behaviour and attitude are impeccable. I'm very happy with that."
Robson added the two do go about their driving with their own little nuances, but that could also be influenced by what they have driven before.
"He focuses on balance on turn-in," Robson explained. "That means a lot to him."
Hey @Angels, we think @alex_albon might be a new fan? 👀#OffGrid 👉 https://t.co/KtwV2qiuEg pic.twitter.com/QszL2po60h

— Williams Racing (@WilliamsRacing) May 1, 2022
Russell, meanwhile, was "more tolerant" at corner entry but a little bit more "sensitive" regarding car balance and finding his sweet spot.
"But that could also be down to the cars," Robson added. "I don't know how George copes in the Mercedes. It doesn't just come down to the drivers alone but also the cars.
"If Alex has a car that works well at the front, when he turns in he's happy."
Russell and Albon are good friends away from the circuit and Robson said that while they are not the same when it comes to working with the team, that does not mean one is better than the other.
"It's just something different," he said. "Alex is fully focused but he expresses himself differently to George, so it's all good."
Albon pulled off a feat in Australia earlier in the season which Pirelli said they had not seen for 12 years, having run almost the entire race on the same set of tyres before stopping at the last possible moment.
That sterling effort gave him and the team their first point of the season and despite the risk of running the tyres significantly beyond Pirelli's recommendations, Robson said there had not been much in the way of drama from inside the cockpit.
"He was talking very, very little but was just happy and in his tunnel, just in [his] rhythm," he said. "He had no worries and everything was going well. Everything was going absolutely fine."