Honda: Albon DNF consequence of Hamilton clash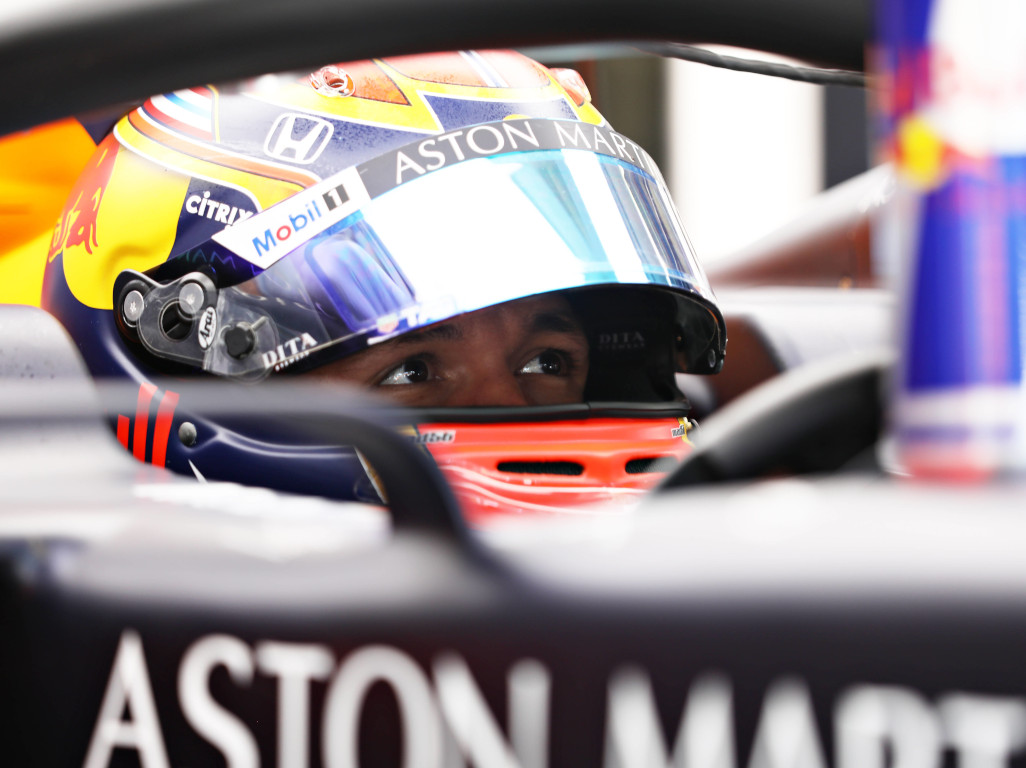 Alexander Albon's DNF at the Austrian GP was likely a consequence of his clash with Lewis Hamilton says Honda F1 technical director Toyoharu Tanabe.
Red Bull recorded a double retirement at the season-opening Austrian Grand Prix, both cars out with electrical problems.
They, however, weren't related.
Max Verstappen retired on lap 14 when a mechanical problem led to an electrical one.
While the Dutchman watched on from the sidelines, Albon raced his way towards what would have been his maiden Formula 1 podium only to clash with Hamilton late in the grand prix.
Banging wheels with the Mercedes driver, Albon's RB16 was pitched into a spin in the gravel.
He continued for a few laps before retiring with an electrical problem.
Tanabe believes that was caused by the Thai-British racer's off.
"The two incidents were not related," Tanabe revealed.
"On the Max car we had a mechanical trouble problem which led to an electronic problem on the PU but that's not related to the PU in the end.
"On Alex's car we saw some unusual data after he ran over the gravel and then it accelerated and then exceeded our limit, so we stopped the car.
"We had a very short period between the last race and today.
"We applied very simple and basic, primitive counter-measure. We changed all related electronic parts on the car, on the PU.
"We are still investigating the very detail but it looks, the various reasons, related to this problem.
"From the FP1 running, the car runs OK.
"We will keep watching and then monitor. During the long run and also the race.'
Albon's RB16 was fitted with a new control electronics ahead of this weekend's Styrian Grand Prix.
That, though, is the only new part that either RB16 had to take after Honda examined the power units from both cars in the few days between the two grands prix, even going as far to send some parts to Japan to be analysed.
"As soon as we got the logging data, we analysed the data at the truck," Tanabe explained.
"And then later we checked the car, especially for Alex's car, we removed the parts from the PU and then some shipped to Sakura R&D in Japan, and some shipped to Milton Keynes.
"We ran all the parts from the suspect PU on the dyno and recreated very similar conditions as the race. Then we analysed that data again."
Follow all the action from the Styrian Grand Prix with the PlanetF1 live centre