Albon: Esports created 'special' fan connection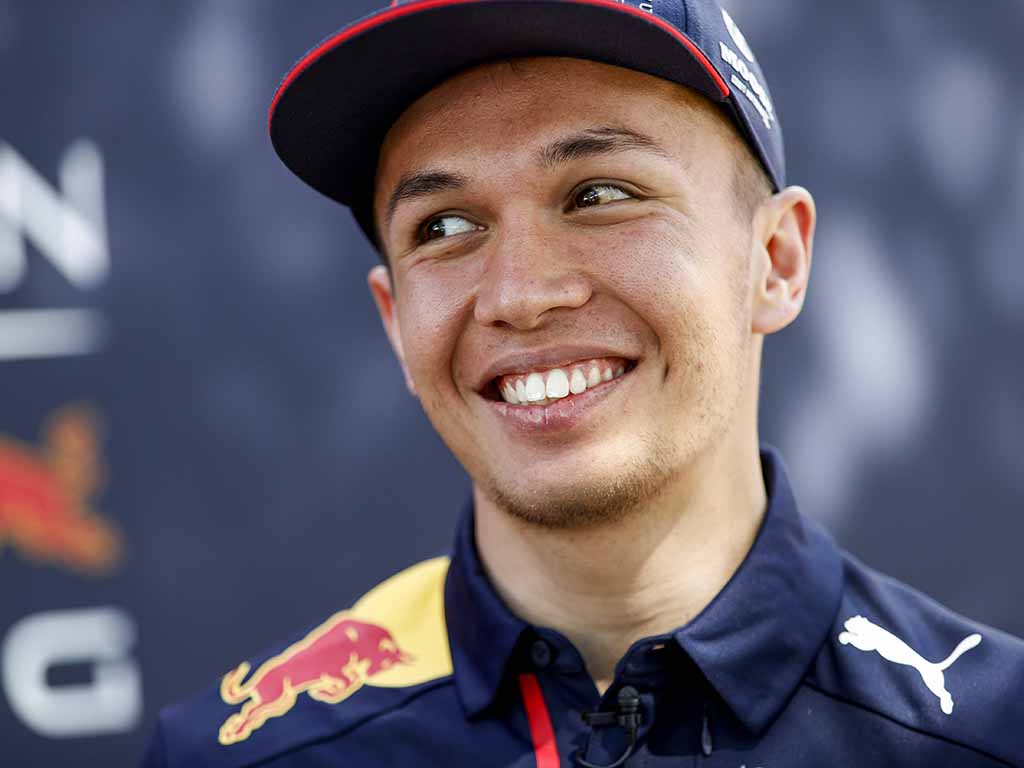 Alex Albon says the virtual racing he and other drivers participated in created a "special" connection between themselves and the fans.
Albon was one of eight Formula 1 drivers to compete in the official Virtual Grand Prix series. He, Lando Norris, George Russell and Charles Leclerc also streamed while do doing so, attracting large numbers of fans.
The Red Bull driver thinks that the streams, in particular, allowed fans and drivers to connect like never before.
"I think already what I've realised is that definitely [there is] this feeling that the fans have been able to really connect to the drivers," he said at the FIA eConference 2020.
"It's just the way that the F1 is of course. It's very difficult to kind of really get to know a driver. That feeling of being at home, speaking to your audience and getting that interaction is something really special. I think it's very open and you can speak to everyone pretty openly. And we do have an amazing fan base. I think the community is extremely loving.
"I don't see why that won't carry on through to the real life really. It's just going to continue I think. It's obviously going to be very busy now but once the season does stop when we get into the Christmas, New Year period, we're all going to be jumping back on and kind of keeping that engagement going."
Albon and all the other professional drivers to compete virtually took the races extremely seriously. The Thai driver says that that level of competitiveness will always be there if they're racing against each other.
"It's been very fun, very competitive. I think putting drivers in environments where we're going to be racing against each other is always going to make us ultra keen to beat one another," he added.
"I think the community within the sport, not just with the drivers but also with the fans and the engagement we get streaming and things like that, has been really impressive.
"I've kind of been opened up to this whole new world that I've never really delved in before, and I think it's a really exciting opportunity for us."
Follow us on Twitter @Planet_F1 and like our Facebook page.