Alex Albon: Family were 'in shock' at alarming Monza health downturn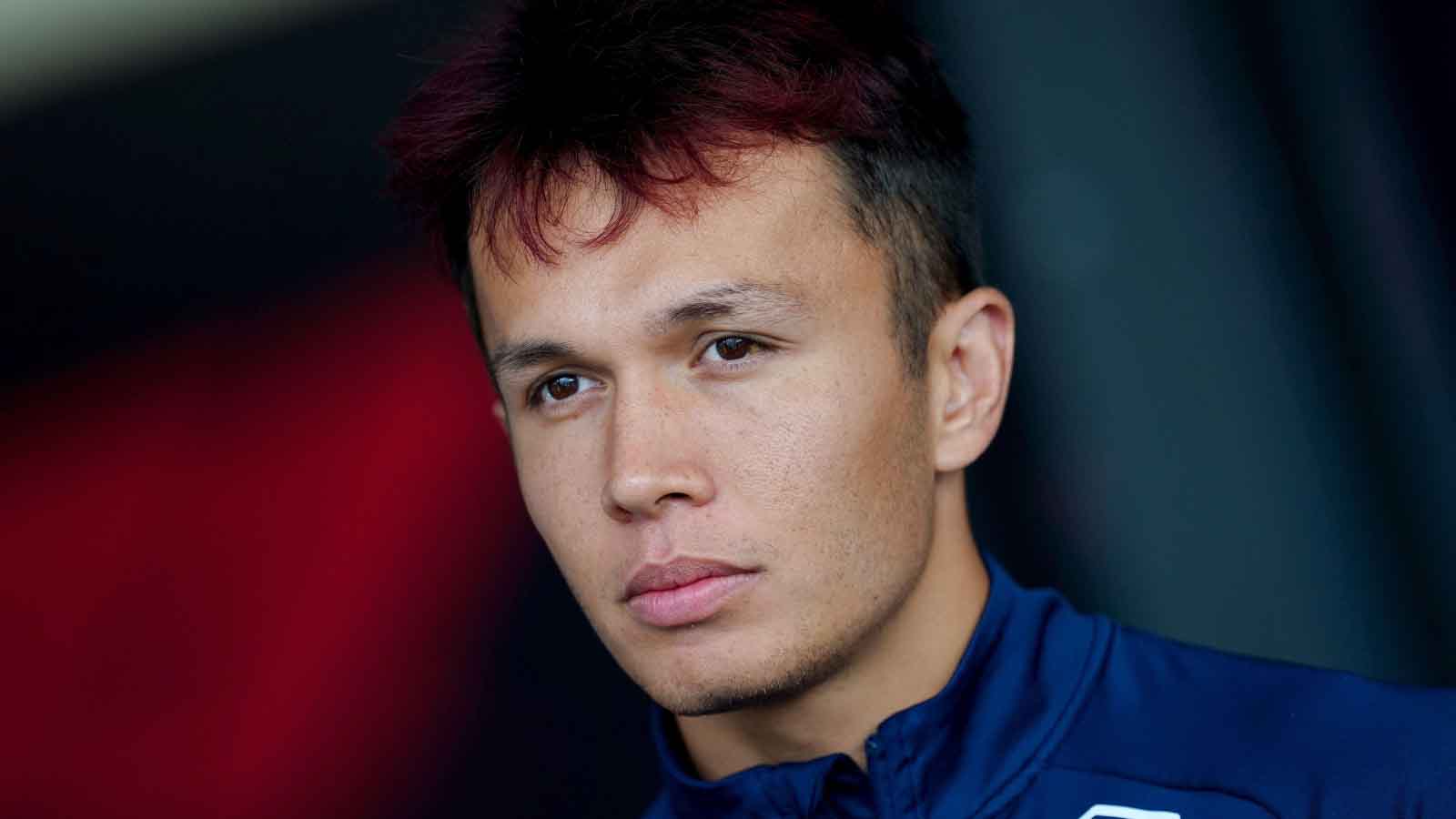 Alex Albon has revealed his family had been "in shock" at how his health took a turn for the worse at Monza, but he played down its seriousness.
The Williams driver was forced to miss the Italian Grand Prix after suffering from appendicitis, which required a surgical procedure to get him back to fitness.
But a disturbing development came when it was revealed that he had suffered the serious but uncommon side effect of respiratory failure while he was under anaesthetic, which saw him taken into intensive care as a result.
He was quickly able to return home and begin his path back to fitness and he has confirmed his intention to race in Singapore this weekend, having gradually built up his training regime.
But the Williams driver himself said he was none the wiser as to what was going on around him, and it was only afterwards that he had found out what had happened – and he had recovered faster than expected.
"Luckily, I was quite drugged up so I don't remember much of it," Albon told reporters in Singapore when asked about his operation.
"I just remember going into surgery, and it's a relatively simple procedure. I think it only takes a couple of hours to be operated upon, but obviously, you don't understand time when you are sedated.
"It was more the impact of the people around so when I did wake up I thought that was the procedure finished, and they said I had actually gone through a little bit more than that.
"In the end, I was supposed to be in induced sedation for two, three days, but my lungs cleared out in 12 hours, so I was already up shortly after.
"It wasn't such a big thing for me. It was more for my family who came to the race and that kind of thing. They were a little bit in shock."
Albon admitted that he had not expected to have been ready in time to race in Singapore, given the nature of the recovery required from his procedure, saying that he and his team "sat long and hard to think about it" before making the decision to fly over.
Nyck de Vries stepped into the breach at the last minute in Albon's place and scored points on debut, and the Dutchman remains in the wings if Williams' full-time driver cannot compete.
In what is the toughest physical challenge of the year for the drivers, Albon said he will evaluate his fitness after free practice.
"We will have to wait until tomorrow to see where I'm at because driving around here is a bit of a different beast," he explained.
"In terms of the surgery side, I'm not worried about that at all. I know that's fully recovered."
Read more: F1 2022 title permutations: How can Max Verstappen win the title in Singapore?