Albon tells story of broken collarbone, featuring Russell
Alex Albon revisited a bike ride with fellow Formula 1 driver George Russell, which did not end well for the former.
The duo enjoy a strong relationship in the Formula 1 paddock, with Russell advocating strongly for Albon to be his 2022 replacement at Williams, a seat which he duly landed.
Russell and Albon will both then be on the 2022 grid, since Russell has moved on to Mercedes, a success story for both drivers who were very close also in their junior racing days.
While Albon was competing for ART Grand Prix in F2 back in 2017, Russell was representing the same team in GP3.
The pair spent plenty of time together, though one cycling trip went badly wrong, with Albon paying the price for lending his faulty bike to Russell in unfamiliar surroundings.
A broken collarbone suffered by Albon caused his Formula 2 season to fall apart.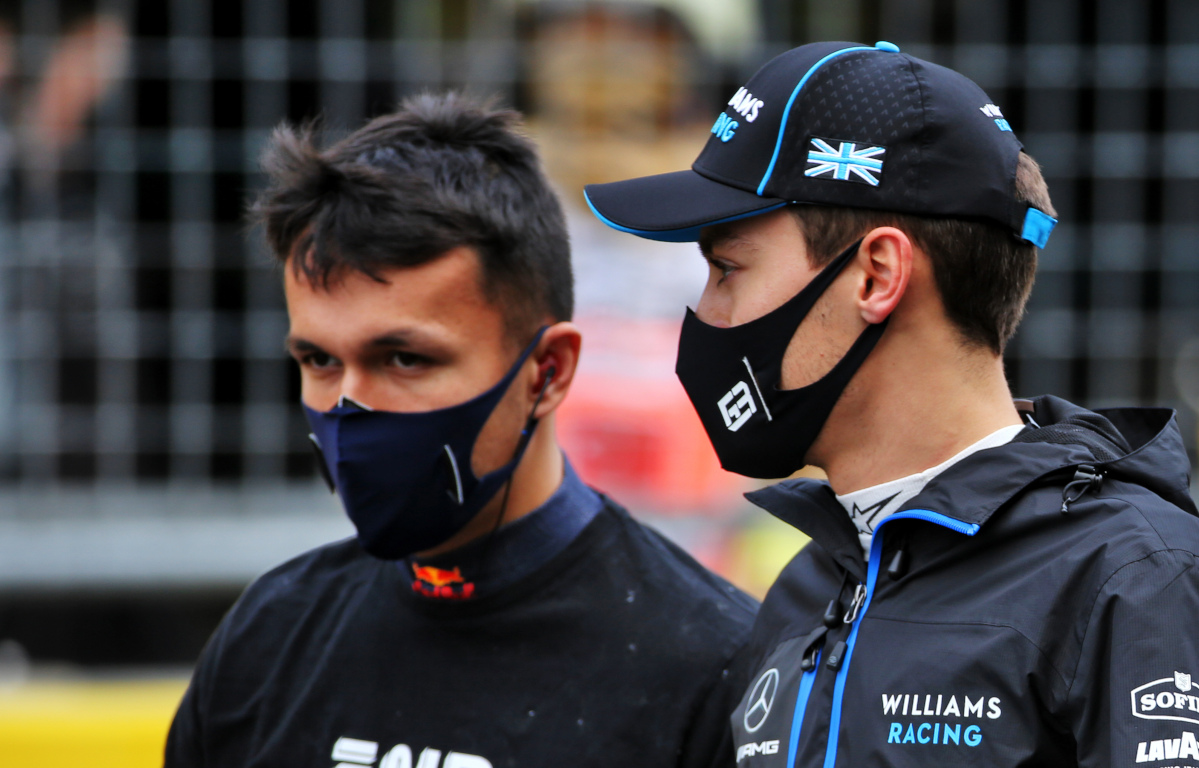 "We had the same coach," said Albon while appearing on Motor Sport Magazine's My Big Break podcast.
"[George] came all the time, we ate together at noon and in the evening he was almost part of the family.
"We had gone cycling in the forest and the rear brakes didn't work on my second bike. It didn't change much for me as I was using my main bike.
"I would say George is not the best cyclist in the world, I was cycling more than he was, so I told him, 'George, take the right bike, I'll take the one without rear brakes', and I thought it would be okay.
"We went to a new place, which is always a little bit dangerous, but it looked okay to me.
"We didn't realise it at that time, but we were going down a bridleway, and there was a jump for horses: a tree with a big stump and branches that were in the way. Behind the branch there was a huge drop in height.
"When I saw that, I panicked. I hit the brakes. And obviously, my rear brake didn't work. I ended up doing this sort of front flip. I landed on my collarbone, broke it."
Albon slumped to a P10 finish in the F2 standings that season, while Russell was able to claim the GP3 title.
Albon settling into life at Williams
Alex Albon has spoken about settling in at Williams ready for the 2022 season.