Alex Albon 'coping better than expected' in Singapore upon return after health scare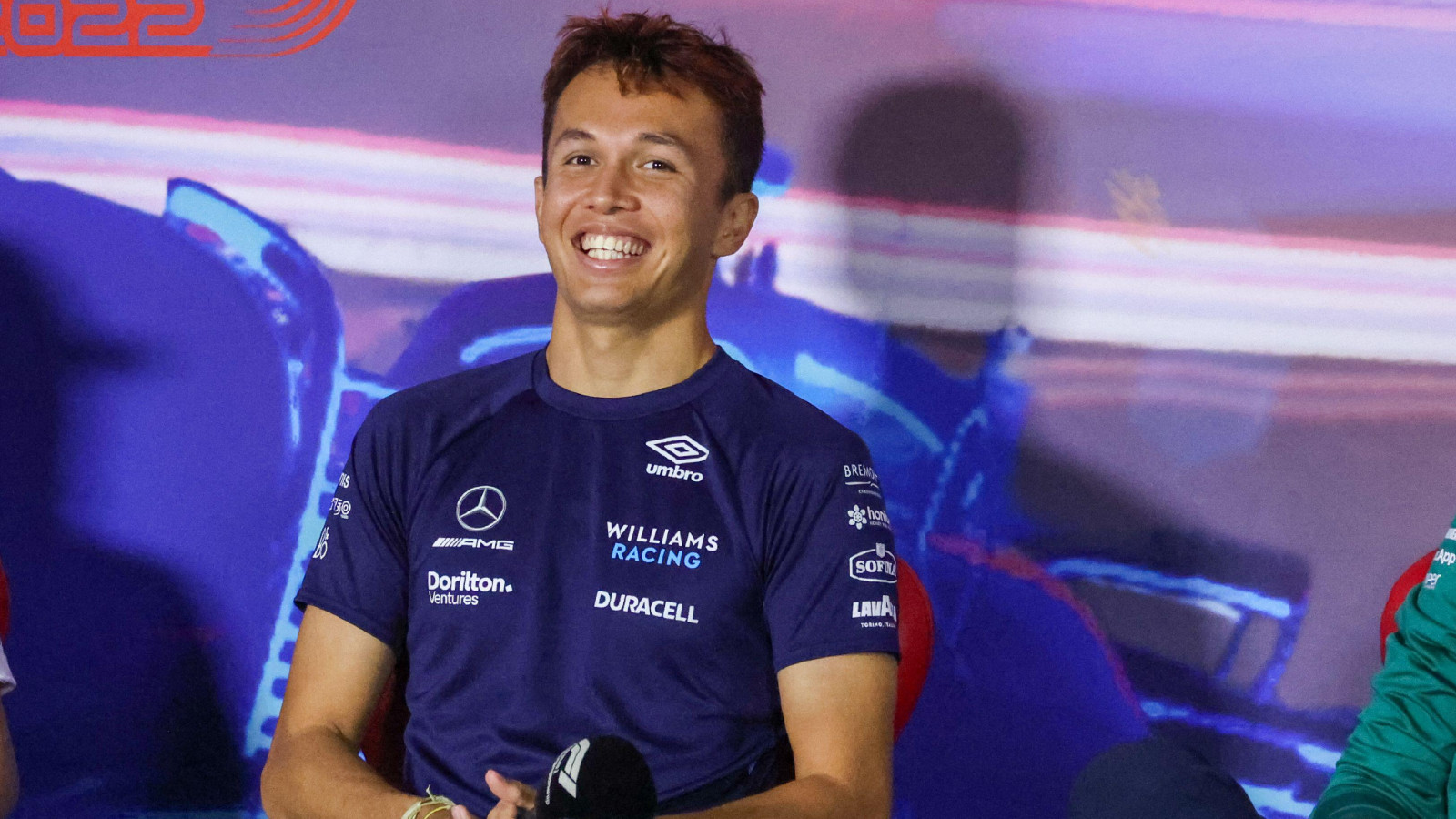 Alex Albon caught many by surprise when he returned for the Singapore GP, but Friday practice thankfully did not flag up any issues.
Albon was ruled out for the remainder of the Italian Grand Prix prior to FP3, the Thai driver suffering with appendicitis.
He underwent surgery in Italy, but would go into respiratory failure due to a reaction to being under anaesthetic, resulting in him being moved into intensive care.
Albon fortunately was quickly able to return home to continue his recovery and preparations to return to Formula 1 action, which came at the following round in Singapore as he headed out onto the track in his Williams for FP1.
Using that session to judge where he was in terms of his recovery, Albon navigated both FP1 and FP2, finishing P16 in both sessions.
Singapore was arguably the toughest race weekend of all which Albon could have picked to return for, the event referred to by many drivers as the most physically demanding on the calendar, but he did not encounter any alarming issues.
Asked by reporters how he was feeling physically, Albon replied "Okay. I'd leave it at okay! We knew it was going to be difficult, but I feel like I'm coping better than I expected.
"We've had a good amount of long runs. It's still a quarter of what we'd be doing come race day on Sunday, but I've still got a day to rest tomorrow and of course, just it being one race and one block of driving, it should hopefully be not too bad.
"It feels okay when I'm in the car, generally speaking. It's more just the heat! When you get out, you can feel that it's obviously physical. But I feel like there's no big issues so I'm feeling pretty good."
As for the performance side, Albon feels there is still more to come from himself in terms of finding the limits in his Williams FW44, though he would see escaping the first part of qualifying as a success.
"It feels like we know where we're struggling, that's the main thing," Albon explained. "It feels like the car's got a little bit more potential in it.
"We knew that coming here, we were, let's say, a little bit more behind than we were in Monza. The circuit doesn't tend to go in our favour; this is a very downforce efficient circuit – it's 22, 23 corners around here, not many straight lines to get that lap time back.
"We're doing what we can. I feel like there's definitely lap time to be had, I'm still getting into the rhythm and getting closer to the walls, that's what it's about.
"So we'll do our research, homework tonight, we'll come back stronger and Q2 would be a really big success for us this weekend."
Nicholas Latifi, returning to Formula 1 action for the first time since his Williams exit at the end of the season was confirmed, did not have a very enjoyable time out on the track, calling his sessions "messy".
Citing a "telemetry issue" in FP1 and then a "seat belt" problem in FP2, Latifi accepted that there is "still a lot to improve on from my side" as he propped up the FP1 and FP2 standings.
Read more: George Russell feared for Alex Albon's health after 'very scary' development