Alex Albon felt being 'heavily criticised' during Red Bull days was unfair
Alex Albon believes criticism of his 2020 performances for Red Bull, which led to him losing his race seat, was too harsh.
The London-born driver began that 17-race, pandemic-affected campaign looking like he had a chance to win the opening Austrian Grand Prix until a collision with Lewis Hamilton for which the World Champion was penalised.
In the end, Albon had only two podium finishes, third at Mugello and Bahrain, and did not do enough to convince Red Bull he should continue to partner Max Verstappen, being dropped to a reserve and test driver role as Sergio Perez was brought in to replace him.
Albon has since flown the Red Bull nest to join Williams, scoring three points in his first 13 races with the team sitting bottom of this season's Constructors' Championship and has been given a new multi-year contract to remain there.
Having missed a year of F1 racing – although he did compete in the 2021 DTM Series – Albon was asked during a recent interview whether he felt he had a point to prove on his comeback to the grid.
"Yes, I guess so," he told reporters. "I felt like obviously 2020 wasn't a great year, and I felt like maybe I got heavily criticised over something which, on reflection, didn't feel like it was that bad of a year.
"Almost, you go out of the sport and then you can't really show people what you felt like you can do.
"When I got the opportunity to get back into F1, it was like 'this is the perfect place, the perfect time now to put them comments to bed'.
"And of course there's always a lot of motivation and hunger to do that, but also, of course, it was purely just to get back into F1."
What does the future hold for Alex Albon in Formula 1?
With a new contract signed that will take him through to the end of 2024 at least, it is clear Williams see him as their team leader for the medium term.
The Grove squad are unlikely to lure a bigger name while they are languishing at the foot of the Constructors' standings, so the driver focus for them has to be about finding someone to replace under-performing Nicholas Latifi – the Canadian's three-year duration in F1 looks to be drawing to a close.
Albon looks a good fit at Williams, with the right mixture of talent, maturity and technical knowhow garnered at a top team to push them forward, provided they can keep improving their car.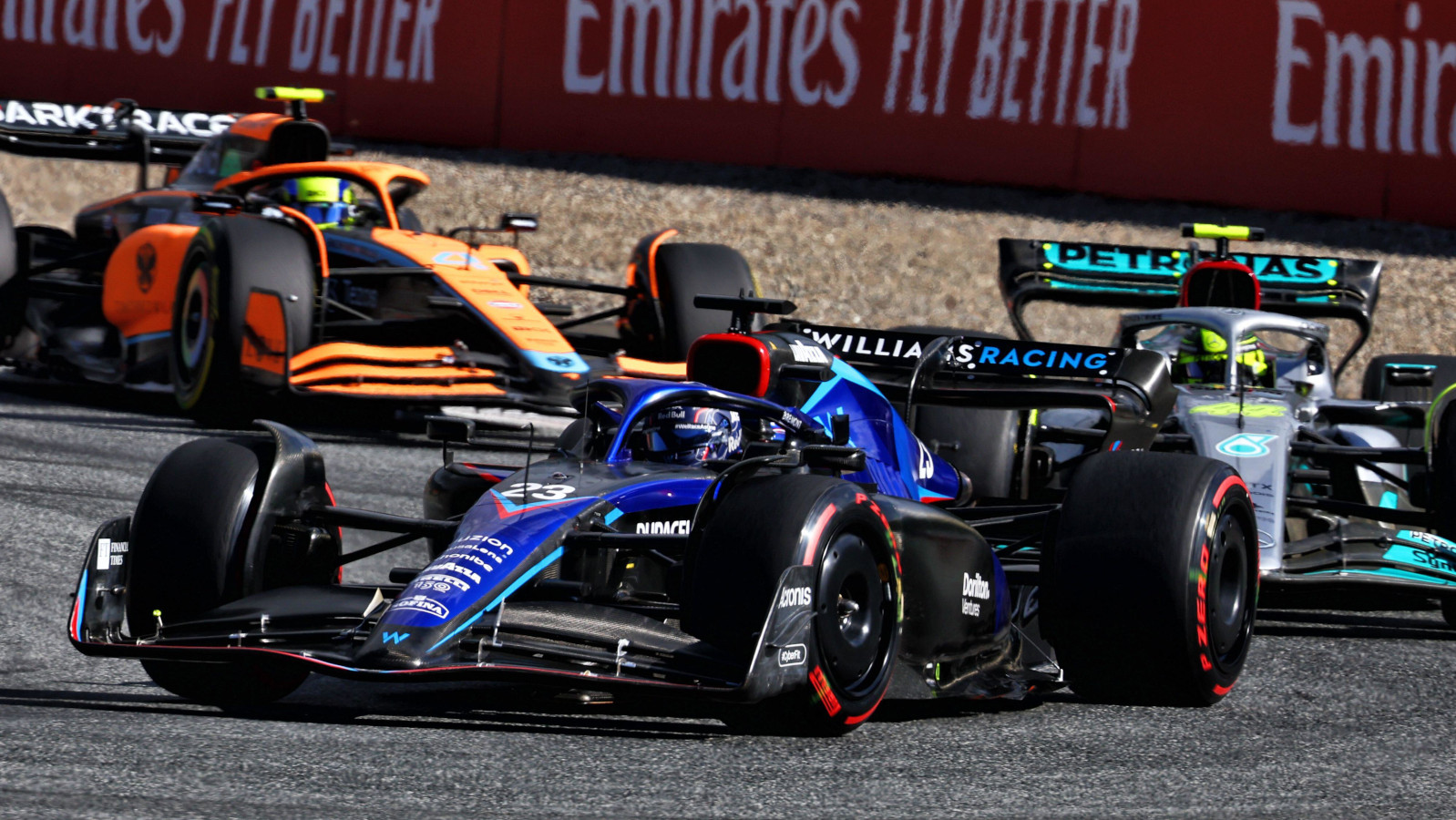 Is Alex Albon a potential World Champion?
Certainly not at Williams in the next few years, so for that to become a realistic prospect he would have to show the more competitive teams he is ready for a step back up – and then grasp the opportunity with both hands if it came along.
First, before thinking of titles, of course, he would have to prove himself to be a race winner. That remains an unknown quantity, but Albon has certainly given the impression he would be capable of getting the job done when a chance presented itself.
There was huge promise in his F1 debut half-season with Toro Rosso which earned him his big move to Red Bull in double quick time, and at the age of 26 there remain more than enough years left to carve out a highly successful career if he can maximise his abilities.