Albon: Marko is 'nowhere near' like a 'villain'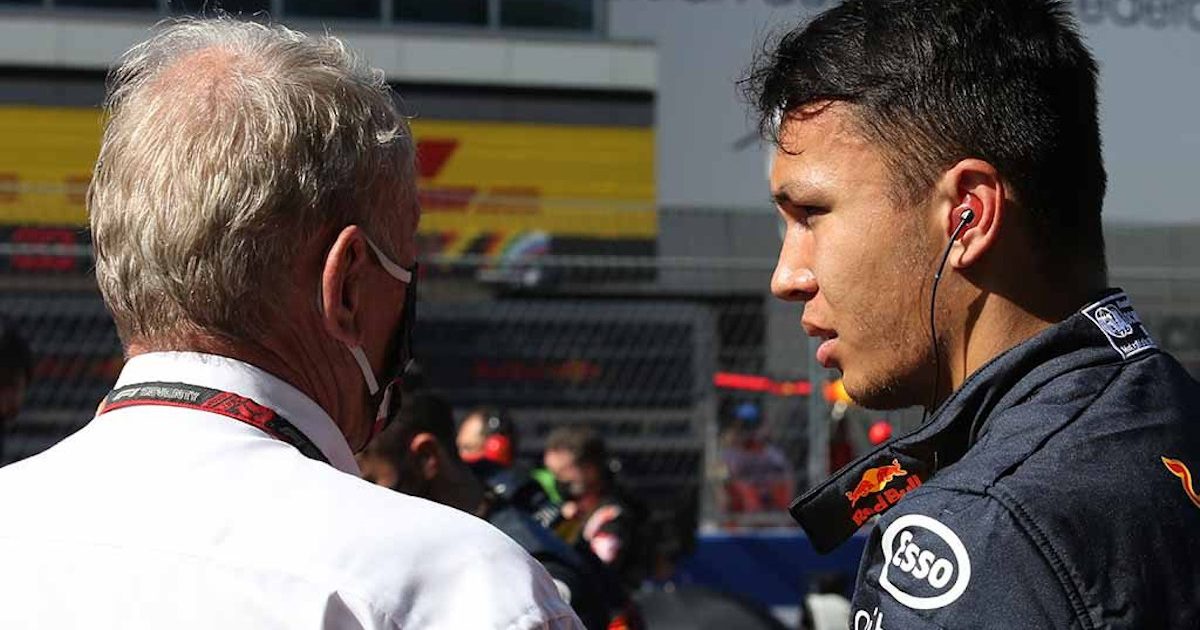 Helmut Marko is not the "villain" in the driver story he is all too often cast as, says Alex Albon.
Daniel Ricciardo was Max Verstappen's last long-term team-mate, the two together from early 2016 until the Australian's departure at the end of 2018.
Since then, Verstappen has had three team-mates – Pierre Gasly, Albon and Sergio Perez.
Gasly lasted only 12 races at Red Bull, Albon did 25 and Perez, confirmed for next season, will contest his 16th with the team at this weekend's Turkish Grand Prix.
Red Bull's decisions, led by Marko and team boss Christian Horner, to chop and change drivers have earned the Milton Keynes squad a reputation, with Marko, quick to criticise his drivers in the media, the bad guy in the story.
Albon says how the 78-year-old is portrayed is not fair.
"I think there's a misconception about it, truthfully speaking," the Thai-British driver told the F1 Nation podcast.
"I think there's that 'villain' role played within the media about it all, but it's definitely nowhere near like that, basically.
"You guys [the media] know more than I do. I think Helmut probably gets the worst role on the global side of it, but I think it's just Red Bull in general.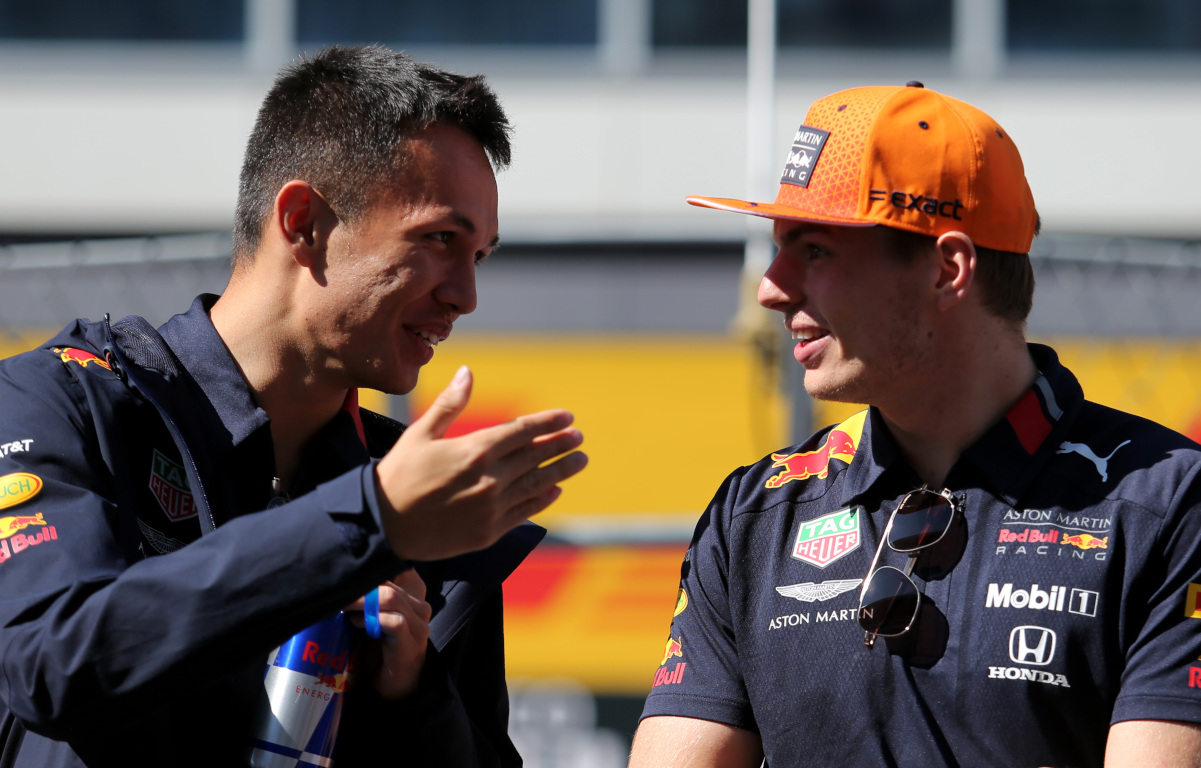 Red Bull merchandise is available to purchase now via the official Formula 1 store
"Firstly, you have to realise they are a winning team, they expect good results.
"That leads to a culture within the team of 'we're not winning, we're not happy' and that's how it should be really, especially the top three teams, generally being Red Bull, Ferrari, Mercedes, that's what they expect.
"Of course it's tough, especially when you don't have much experience to be in a top team. But yeah, that is what it is. I think more than anything it's just trying to get confident with the car."
Albon, who will return to the F1 grid at Williams next season after a year on the sidelines as Red Bull's reserve driver, says he never felt as if the team was putting undue pressure on his shoulders or using the threat of being dropped as a heavy-handed tactic.
"It's not like there's this thing 'you've got to do this. If you don't do this, that's it, pack your bags' kind of thing," he explained.
"They want both cars to do well, that's the whole intention. You don't want to put pressure on someone if they're not performing because firstly, the media do enough of that.
"Especially talking about myself, I put myself under the most pressure. It's nobody else that can, there's no added benefit on the outside. So it's tricky.
"I think it's just the way the car runs quickly, or is quick, is not as easy for Checo [Perez] or myself than it is for Max."
Albon will race for Williams next season having signed as Nicholas Latifi's new team-mate.
Alex Albon's torture of being on Formula 1 sidelines
Red Bull reserve driver Alex Albon claims that being on the Formula 1 sidelines is torture.