Alex Albon identifies area of Williams weakness preventing progress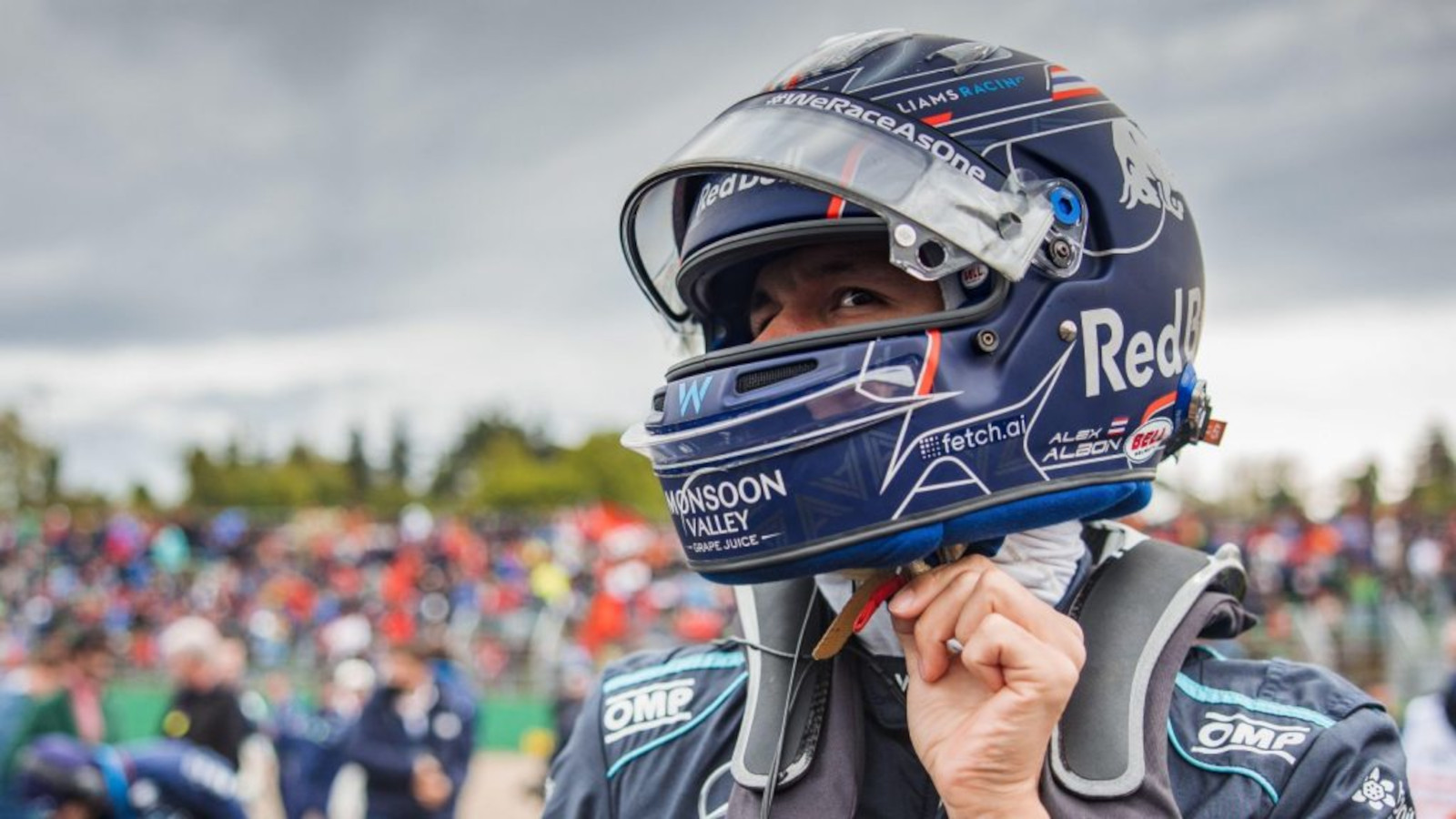 Alex Albon has said the change in design concept on the updated Williams has made the car more "sensitive" than its early-season specification.
The team brought significant upgrades with them to Silverstone in mid-July, with changes so sweeping that Albon described it as being a "new car", to all intents and purposes.
Albon did not get a real chance to run them in race trim until Austria a week later however, having not even reached the first corner after being caught up in the melée at the start of the race.
But now he has had time to get to grips with the updated FW44, the Williams driver has said he and the team are fully aware where their room for improvement is.
Several candidates for a Williams seat
Alex Albon is likely to stay at Williams, but could Logan Sargeant or Nyck de Vries be joining him?
"We know where we're weak, and we know why we're weak, which is one of the main steps of moving forwards," Albon told reporters in Hungary, quoted by RacingNews365.
"We know that the new package is a bit more sensitive than the previous one. As you can see, when it's in its window, it's strong. So we just need to figure out ways to help that and get that consistency, and get that window a little bit bigger.
"I think once we can do that we can really start challenging in all circuits. But for now, we're kind of relying on a few tracks to challenge for points and the other ones, we were kind of scrambling a little bit."
Albon added his belief that the upcoming triple-header could play into Williams' hands, given the high-speed nature of two of the next three tracks on the schedule.
"We've got three European races, hopefully we can bounce back strong," he said. "They're three very different styles of circuits as well.
"I'm thinking Spa and Monza are not bad tracks for us, but we'll see what we get."
Alex Albon showing the potential within Williams
Find yourself a hobby you are as passionate about as Alex Albon is about calling out George Russell for his shirtless social pics 🤣 #F1pic.twitter.com/fESiDOg7BD

— PlanetF1 (@Planet_F1) August 20, 2022
When everything has been hooked up and in the right place in the FW44 this season, Albon has been the driver to show what Williams can do at times – having scored all three of their points this year to date.
The mammoth 57-lap stint in Melbourne early in the season that put Albon into the points is proof enough that he can deliver the goods, and feels his follow-up speed at Imola came in part to how the C2 Pirelli tyres seem to 'click' with the car more than the other compounds.
George Russell highlighted on multiple occasions that a lack of downforce was a significant issue for Williams during his time with the team, but Albon's exploits have shown that his view that there is pace in a certain operating window rings true.
The change in downforce generation in the new regulations will have helped Williams in that there was a blank piece of paper for the teams to work from this season.
Albon's outward enthusiasm combined with his new contract with the team shows there is hope for better things in their partnership in the future.